The all-new iOS 15 updates is just around the corner. Apple already started sending out the Developer Beta program for iOS 15, so we have been using it since this WWDC'21. We have been so excited to get to know about the new iOS 15 features that are coming to all our iPhones this fall. Well, here is a sneak-peak of the latest iOS 15 for iPhones.
Let's see the best iOS 15 features we do not want to miss trying out this year.
FaceTime and Video Calls
FaceTime is the key highlight of this year's iOS update. The best iOS 15 features include a bunch of FaceTime updates. Being one of the fastest video chat apps, FaceTime now lets you access it across many devices as well. Let's see all iOS 15 features in detail.
Use FaceTime on Android and PC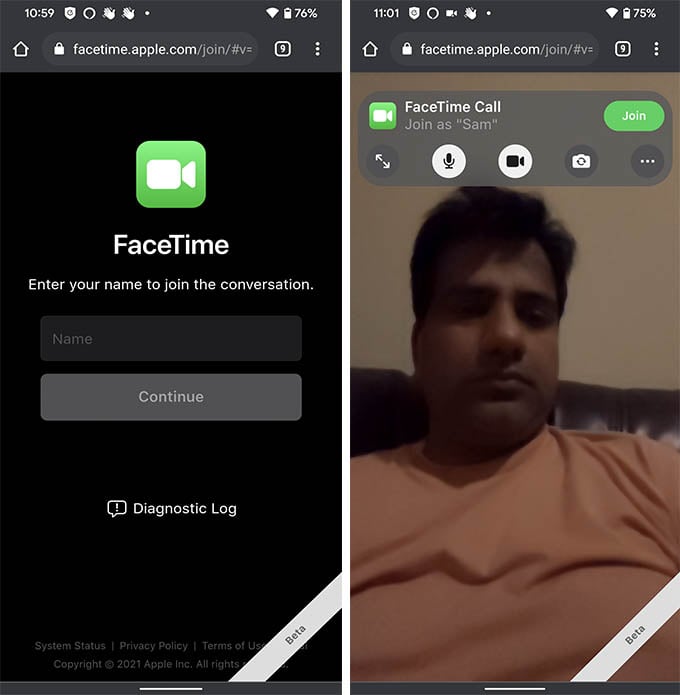 Yes, you read it correctly. FaceTime is finally coming to Android and PC platforms. This is not exactly like the inbuilt app for iPhones or iPads. You can now create faceTime links on an Apple device and share them with non-Apple users. They can visit the link from the browser to open FaceTime on Android and PC. Read our guide to use FaceTime on Android and PC. Also, read the complete guide to create and share FaceTime links with others.
Blur Background in Video Calls
Say goodbye to the untidy backgrounds while video chatting from your iPhone. The new portrait video calling on iPhone lets you blur the background. Although this was announced for FaceTime first, you can simply enable Portrait Camera and make video calls using any app including WhatsApp. Read how to blur the background in video calls on iPhone.
Reduce Background Noise from Sound While Talking on Calls
Video calling while you are traveling or while in a crowded place is a real headache. To eliminate any background noise while you are talking, the new iOS 15 features include a voice isolation mode. When enabled, anything but your voice will be trimmed out. The other person will hear you loud and clear wherever you are. Read how to reduce background noise while talking on iPhone.
Share iPhone Screen on FaceTime
Sharing an iPhone screen with your friends or family was never an easy task. If you want to help your elderly parents or family who are away, you can simply ask them to share screen on a FaceTime call. That is now possible with the new iOS 15 feature called SharePlay on FaceTime. We will talk more about it later. For now, read how to share iPhone screen on FaceTime.
Health and Fitness
Health and Fitness are the other major departments Apple focusing this year. While using iPhone, you can get more insight on your health conditions, exercise information and suggestions based on your lifestyle. Now, there are even more to the Apple Health app.
Measure Sleeping Respiratory Rate on Apple Watch
With the supported Apple Watch model running watchOS 8, you can now get your respiratory rate data right on the iPhone Health app. This will help you find your average breathing rate in a minute. You can thus reduce any risk of sleep apnea, breathing irregularity, or any lung diseases. Read our guide to start using Apple Watch respiratory rate measure.
Share Apple Health Data with Your Doctor
With Apple Watch and iPhone carrying around all day, the Health app on your iPhone knows most part of the health data related to you. So, the next time you see a doctor, you no longer need to explain all your health history. You can now simply share your health app data with a doctor from your iPhone. Here is how to share Apple Health data with your doctor from iPhone.
Safety and Security
Keeping your iPhone and other devices secure while it lasts seems like a priority for Apple now. With the Apple Watch and iPhone integrations, they rolls out the new iOS 15 features with some safety options in it. Let's catch up some of them.
Get Alert on Apple Watch If You Leave iPhone Behind
It is so common for most of us to forget our iPhone behind somewhere. You will either lose your iPhone, or it will be too late when you come to realize you just lose your phone. What if your Apple Watch can do it for you? Yes, whenever you leave your iPhone behind, Apple Watch on your wrist will alert you that you just left your iPhone behind. Read how to get alerts on Apple Watch if you leave your iPhone behind.
Camera and Photos
The camera and Photos app on iPhone gets some minor facelift with the iOS 15 update. You get many useful options to easily navigate and explore the pictures you take. Let's see which are they.
See Photo Metadata on iPhone
The metadata of photos was hidden on iPhone ever since they launched. You were not able to see the image file name, photo size, resolution, and lens information. Surprisingly, the iOS 15 update silently brings the option to let you see the photo metadata and see photo size on your iPhone. Learn how to see photo metadata on iPhone without any apps.
The best of iOS 15 features are yet to come. Hold on tight and we will keep this list updated with the best iOS 15 features and tricks. Hope you found this guide helpful to get and see the best features in iOS 15 update.
Disclaimer:
MashTips is supported by its audience. When you purchase through links on our site, we may earn an affiliate commission at no extra cost to you.