Google Drive is one of the free and reliable cloud storage service for storing our files. In Google Drive, the files will be stored in the cloud servers and it is accessible through the web or Google Drive App. Google Drive offers you 15GB of free storage space to keep your files.
Like any other cloud networks, Google Drive needs internet access to get the files downloaded temporarily and then it will open for you with the appropriate app.
It is also possible to download the files into your device which will store a copy of the file at that particular instant and hence further updates will not be visible in that downloaded file.
It is also possible to have a local backup of the online files into your device storage which will reflect the changes done by you after this. Here we will see how to set the file to be accessed from your device without the internet connection.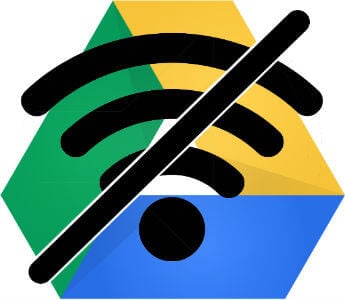 Open your Google drive app in the Android device. Go to the file you want to set for offline viewing. In the display, you can see a transparent ' i '. Here, you can open the settings menu by either Long press on the file name or tapping on that arrow.
In the settings, all you need to select the offline access option "keep on this device" to save that file in your device.
Soon the file will be downloaded to your device and can be accessed even when you are offline.
Saving these important and useful files into your device will help to read the contents fastly and without internet connection.
If you want to remove the file from your device, go to the settings menu as described above and select the option " remove from device". The file will be removed from your device and only accessable from cloud using the internet connection.
The changes made to this files will be updated when you are online after the changes. In addition to that you can copy these files to other devices later. Care should be taken to avoid secret documents for offline access as these files can be reverted back using appropriate tools and apps even if you are deleting it from the device.
Disclaimer:
MashTips is supported by its audience. When you purchase through links on our site, we may earn an affiliate commission at no extra cost to you.