"Your internet connection is currently using an HTTP proxy, content playback is not supported when a proxy is configured" is the amazon instant video http proxy error message . If you try to watch a video from Amazon instant video on iPad and keep getting the above error message and unable to watch instant videos or tv shows, here is the solution for you.

Amazon Instant Video offered by Amazon.com is an Internet video on demand streaming service, available in the United States, which offers television shows and films for rental and purchase.
The warning Pop Up Message is like the screen shot below. You may get this error and unable to watch any movies or tv shows on your iPad. Before proceeding this fix you have to make sure you are corrected all other possible errors like weak WiFi signal, Low Connection Speed, etc.
See above for the same popup message that I got on my iPad. Once you get the above message, go to your iPad Setting >; Wi-Fi >; Your WiFi >; HTTP Proxy change from AUTO to OFF.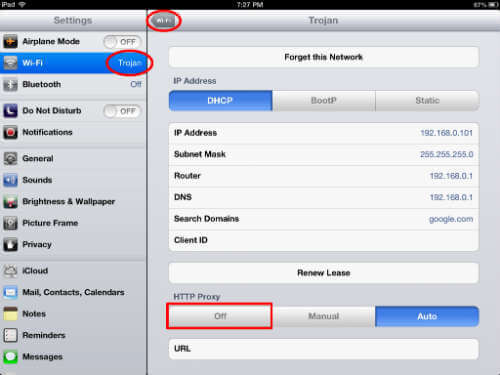 You are done. Reopen your Amazon Instant video app and enjoy the movies.
If you are experiencing a different kinds of error like buffering or a low connection speed, connection speed is worse than usual, weak wireless connectivity, video quality is less than normal, etc, please refer Amazon help here.