Everybody knows what a drone is and how quick drones are booming into the consumer market. You can buy a nice Drone featured with a tiny camera that cost around $75-$120 (quadcopter drone) to play around inside your home.
Professional drones featured with excellent additional controls and sensors. These expensive drones with a camera built for professionals like filmmakers, shipping companies, and military.
The Drone features and sensors are the key cost-determining factors for high-end drones. The more you pay, you are going to get the drones packed with more sophisticated sensors and excellent features.
These additional Drone sensors provide you more reliable and stable flying experience. The other drone features like Auto landing, Dynamic homing and Orientation control are built for more stability and pleasant flying experience.
We listed a couple of high-end Drone features to consider when you shop around for your next professional drone.
Drone Auto Take Off
You have to be an experienced pilot to take off the drone smoothly from the floor to the air. Modern drones are coming with Auto Take-off feature that makes drone fly away from the base with one touch on your remote button. This function will take off the drone to a certain height in the air and hover there for your commands. You can take control of the drone from that height and direct where you want to go.
Drone Auto Landing
GPS Enabled drones can remember its take off place. Drone's auto-landing feature can bring back them to the base where they started. This Auto Landing feature will also kick off when the battery drops to a certain level. This Auto Homing feature makes sure that the drone will return to base before its battery fully discharged.
Drone Built in Battery / Replaceable batteries.
Drones are coming with a built-in battery that soldered with the control board. The built-in battery drone need to connect with the charger itself, and you have to wait until the battery get charged to fly again. Few models are coming with replaceable batteries. You can buy additional spare batteries and fly the drone with spare battery while the other one keeps charging. This lets you extend the flying time of drones multiple times if you have a couple of spare batteries.
Drone Sensors (Gyroscope and Accelerometer)
Drones are smart enough to control and stabilize itself with the help of built-in sensors. These sensors include with 4 to 6 axis gyroscope to balance the drone, accelerometer to measure and control acceleration of the drone, axis stabilizers to provide the stable video recording for Drone's attached camera. These sensors are sending the feedback to the controller to adjust the speed of the axis motors that provides a smooth flying experience.
Drone HD Camera
Low-end Drone cameras are coming with basic resolution for video and 1MP for pictures. For professional drones, this camera resolution can be up to 12MP for photos, and you can get 1080p or 4K video footage.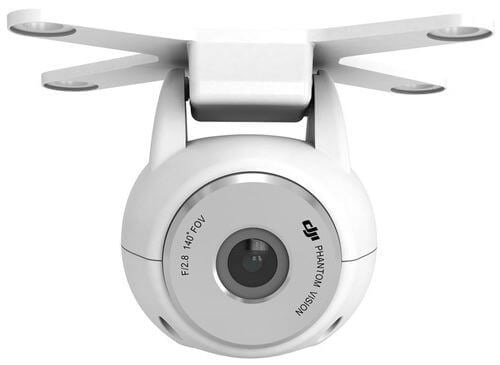 These high-end cameras built with axis stabilization that provides a smooth and stable recording experience with high-quality videos.
Drone Smart Orientation Control
The drones are symmetric in shape and can fly in any direction. If the drone has a directional camera or head-tail end, it can easily be confusing while flying. These smart orientation controls can bring the drone back to track with head to fly in a forward direction.
Drone Return to Home Feature
This feature will work only with GPS enables drones. The drone will back to its take-off point or base if in case it lost the communication between the controller or battery starts to run low.
Drone Dynamic Home Feature
This Dynamic Home function is for GPS-enabled drones; those can dynamically update their home location. This feature is applicable for the users they used to fly the drone from a moving car or other vehicles.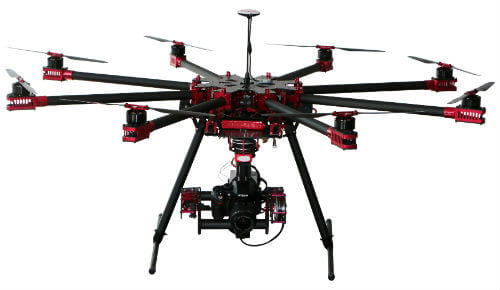 The drone will keep updated its moving home location and return safely to the moving cars when you activate the back to home feature.
Drones' Visual Positioning System
Drone positioning system is based on GPS that is used for outdoor flying. GPS location may not be accurate for indoor use where satellite signals can't reach. Expensive drones are coming with a visual positioning system that uses its camera to locate the place for indoor flying.
Flying path with Live Map
The drone app on your smartphone can display the live map and flying path of the Drone. This will help you to track your drone even you lost the visual of the Drone while flying.
Video Transmission
The camera attached drones are recording the videos into a micro SD card connected to the camera. Expensive drones can stream the live videos through WiFi with the help of a dedicated smartphone or PC apps.
Smartphone Controls for Drones
Most of the drones are coming with a remote control with two joysticks and additional control buttons. Few of them can be controlled by dedicated, smartphone apps with WiFi. These apps are not as good as the dedicated remote control but can act as a temporary substitute for remotes.
Drones are coming with smartphone apps to control the drone camera. You can use this app to start or stop the camera, adjust the brightness, contrast, ISO, White Balance, etc.
Drone Communicating Software
This software can communicate with drones and report back the statuses like battery life, remaining time to fly, wind speed, the overall health of the battery, location coordinates, etc. This information can transmit through WiFi and display using the software at the user end.
The drone feature list is not ending here. The more you pay, the more features you get. Manufacturers are competing for each other to bring more amazing features in their model, and this article is going to be a never end feature list if we try to incorporate all sophisticated drone features here.