You must have been hearing a lot about iPhone 14 and eSIMs. Does that become an issue now? Should you buy an iPhone 14 from Canada instead? So many questions popup, and we thought about them too. At MashTips, we vouch for new tech, but we think it is too early for Apple to launch an eSIM-only iPhone.
Here are the reasons why eSIM is a bad choice in 2022. If you are looking for reasons not to buy an eSIM-only iPhone 14, read along to see what we think.
Not Every Carrier Supports eSIM
It was not just Apple that introduced eSIM worldwide. Google Pixels and certain Samsung Galaxy models had eSIM support all along. But, all of them still kept the physical SIM tray and vouched for eSIM as a secondary SIM slot. But you are hearing a lot about eSIM this year because Apple just ditched physical SIM slots on their latest iPhone 14 lineup for the US market. They did this because most US carriers now support eSIM, but what about the rest of the world?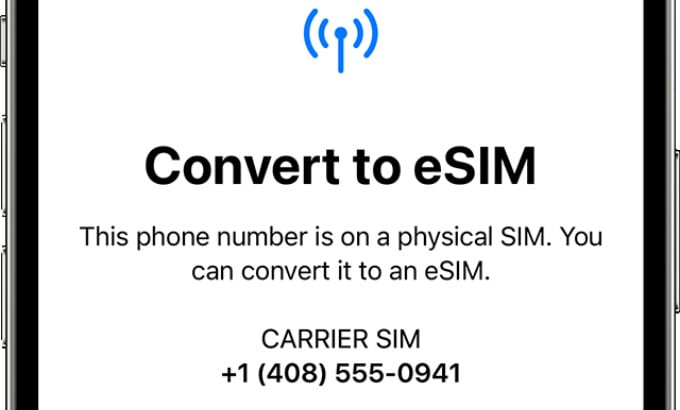 If you take a list, only a handful of cellular carriers have the eSIM facility for their users, and many of them are complicated too. This also becomes an issue if you are a frequent flyer and have to live in other countries for weeks. Until iPhone 13, it was possible to simply get a temporary SIM connection and swap it with your own SIM card on the iPhone. Now with no physical SIM slot, you are left with no option but to get a separate phone with a physical SIM slot.
If you are new to eSIMs, we have a complete starter guide for eSIMs, how you can use them, and all the FAQs.
Converting Physical SIM to eSIM Is Not Easy
This part is about something that would change in the near future but is a pain in the back right now. Chances are you are already using a physical SIM card for your existing cellular connection. When you get a new iPhone 14, you must either get a new connection with an eSIM or convert the existing one into an eSIM. Apple made it look easy in their big launch event, but it is not as easy as it may seem, at least with some carriers.
In fact, it is easy to convert from a physical SIM to eSim when you upgrade from an old iPhone to a new iPhone, at least in the US. However, this is not the real picture.
While some mobile network operators allow you to convert your existing connection into an eSIM with a text message or an email, some would require you to visit their store and put on a couple of signatures. This changes with carrier and country, which means there is no unified, globally accepted way to do it. You will sweat a bit.
Note: I hope that cellular carriers might switch to easy processes to convert physical SIM cards into eSIM, especially since Apple made a big move that could be annoying to their customers.
Related: How to Lock SIM with PIN on iPhone?
Broken iPhone Screen + eSIM Is a Nightmare
What would you do if your iPhone just got a broken display? Switch off the phone, take out the SIM card, and send it for a screen replacement. Yes, that's what pretty much anyone would do, but not with the eSIM-only iPhone 14.
When you take it to the Apple Service Center, they might help you transfer the eSIM to a different/secondary iPhone, but only if you have one. This hits another roadblock when your secondary phone does not support eSIM, or it is an Android.
You will have to go through all the tiresome procedures your carrier has set just to get the eSIM to configure back into a physical SIM card. Again, cellular carriers have to put in efforts to make this transition easier.
Forget About Switching to Android
An average iPhone user does not even think of switching to an Android, but you cannot deny the temptation when you see certain Android phones. Whenever we wanted to switch to an Android flagship phone from an iPhone, we could start by moving data and then finally removing the SIM from the tray and putting it on the new device. With an all-eSIM model, Apple made it easier to switch between iPhones and harder to switch to an Android.

You can transfer eSIM between nearby iPhones via Bluetooth with a couple of taps. But you cannot move an eSIM from iPhone to an Android phone, even if it has eSIM support. The only option is to delete the eSIM configuration from the iPhone, get new activation codes for the eSIM and add it to your Android phone. Or else, you would have to convert it back to a physical SIM card and use it.
Related: A Complete Guide to Switch From iPhone to Android
Reset Your iPhone, and the SIM Is Gone too
Some issues with the iPhones only get solved with a factory reset. You should either back up all your data before resetting or let them erase permanently. When you reset an iPhone with eSIMs configured, you are losing not only your personal data but your eSIMs as well.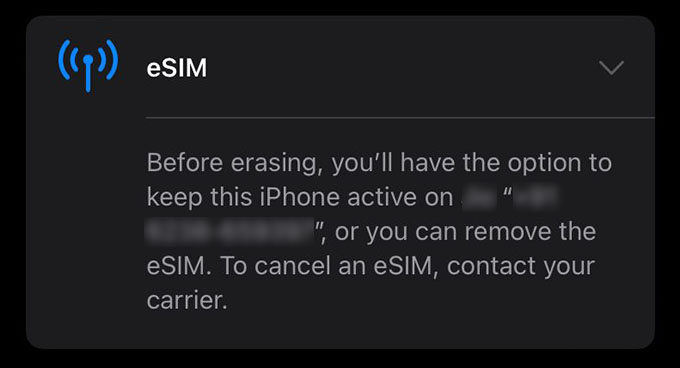 Undoubtedly, the newer iPhones have the option to keep the eSIM configuration while resetting the device. But if you forget to opt for it, your eSIM connections are gone. This would require you to contact your carrier again to get back the eSIM configuration codes.
Related: How to Reset Your iPhone Without Losing Anything
eSim Providers outside the US?
Most of the service providers in the US cop up with Apple's eSim challenge. What about the service providers outside the world? Are you going to get eSim everywhere? Is it possible to add eSim when you go on your next vacation?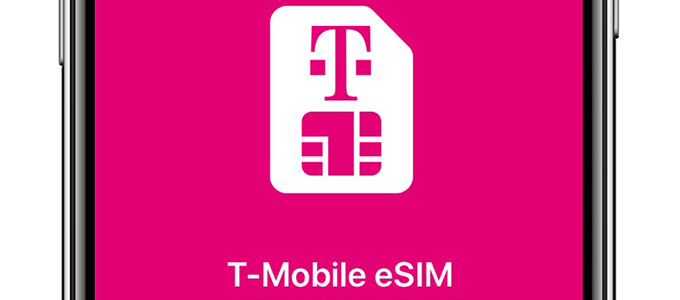 Well, Apple has already published a list of worldwide eSim providers, a good move from Apple. However, the list is very slim, atlas compared to the US providers. The hope is that the list will grow soon, maybe in two years. Until then, you have limited providers worldwide to support the eSim.
Final Thoughts: This Could Come Out Better
ESIM-only iPhone is never a bad tech, but a good tech came out at the wrong time. All iPhone models from iPhone XR have second SIM support via eSIM, and most users were happily using the primary physical SIM slot. While it has many benefits, you will be hit with many roadblocks first, like the ones we mentioned above.
Looking at the brighter side, you can add multiple eSIMS (more than two) on a single iPhone (although you can only keep two active simultaneously). You no longer need to worry about losing your SIM cards since it is "built-in" to your iPhone. This also helps you track your lost iPhone since no one can remove the eSIM configuration without unlocking it.
With all the conveniences and benefits eSIMs have, the carriers still have a long way to go to make it easier for you. Until the whole world switches to the eSIM, you will face a few difficulties using an eSIM-only iPhone.