The Find My is an handy tool to locate your lost or stolen iPhone. You can use the Find My app from another device to locate your iPhone provided it is online. What if you have lost your iPhone and the device also got switched off? Thanks to Apple, you can make use of the Power Reserve mode on your iPhone to find your lost device even when it is switched off.
This comes very handy to find out your phone, and here is how you can find your lost iPhone when it is switched off.
What Is Power Reserve Mode on iPhone?
Power Reserve mode is a special feature available that allows you to access some functions of an iPhone even after it is switched off due to a low battery. Apple added this feature on its iOS 14 software release. The feature is available in models like iPhone XR, iPhone XS, iPhone 11, iPhone 12, and more.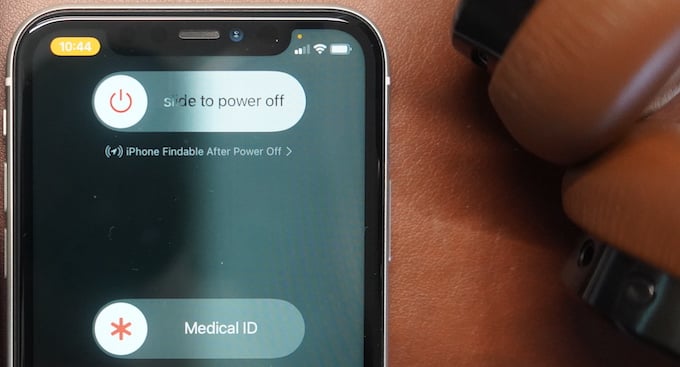 You can see the message on your iPhone when you switch off your iPhone "iPhone Findable After Power Off". This guarantees you that when your iPhone is switched off, you can find your iPhone using the Find My iPhone. Your iPhone can stay findable for up to 5 hours with the Power Reserve mode.
Related: 50 Best Things You Can Do on Your iPhone After iOS Update
How to Find Lost iPhone When it is Switched Off
The Power Reserve mode will be activated automatically when your iPhone runs out of battery. It will be disabled when you connect the device to a charger.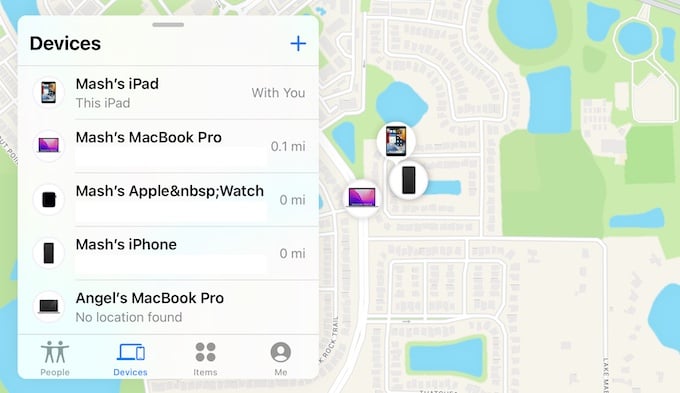 After you lost you iPhone, and it is turned off, you can see a black/blank screen from the Find My screen. As you see in the screenshot below, there are three devices in black screen, which is turned off.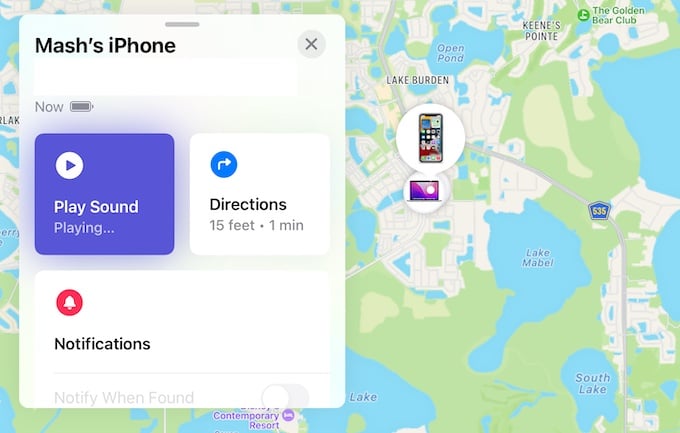 Usually, you can play song and lost devices as long as it is turned on. And you can recognize the device with it's active screen, shows on Find My Screen.
Even after your iPhone is shut down, Power Reserve mode will be available for up to 5 hours. During this time, you can see the iPhone black screen, hinting that the iPhone is turned off.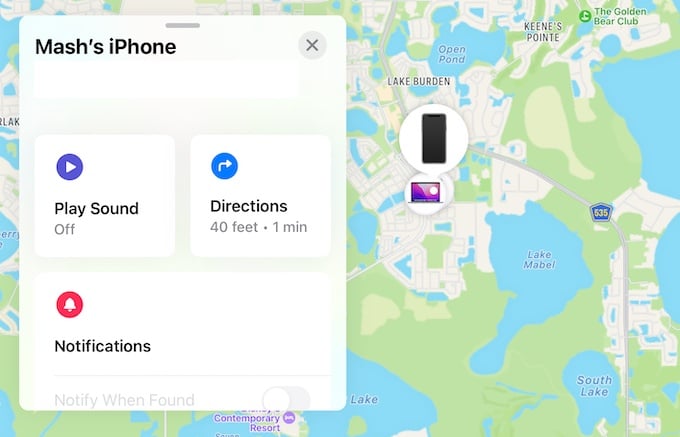 When you end up with a stolen or lost iPhone, try to use the Find My app to find out lost your iPhone before the battery juice run out. You can use the Find My app on another Apple device (iPhone, iPad, Mac) to find the iPhone.
Related: How to find my lost iPhone online?
Usage of Power Reserve Mode
Are you someone who uses your iPhone to save your transit pass, ID card, car keys, and door lock keys? Then, Power Reserve mode will come in handy for you, if your iPhone has run out of battery and you need to travel using your key or pass.
Express Card is a cool feature available on iOS that allows you to use the cards on your Apple Wallet without requiring Face ID or Touch ID. Since you don't need authentication, you can make Express Card transactions when your iPhone is off. While your device is in power reserve mode, you just need to tap your iPhone to a payment NFC tag. Your default iPhone payment method from Apple Wallet will work in Power Reserve mode.
Related: 10 Tips To Preserve iPhone Battery for Emergency
FAQ: iPhone Power Reserve Mode
Does iPhone have power reserve?
Power reserve mode is available on all later models like iPhone XR, iPhone 11, iPhone 12, etc. It will get enabled automatically when your iPhone will run out of battery.
How do I take my iPhone off power reserve?
You don't need to do anything since the power reserve mode will be disabled when you connect your iPhone to a charger.