When it comes to personal assistants, female voices are set to default whether it is Siri, Alexa, or Google Assistant. If this female voice of Siri or the American accent is not best suiting you, you can change Siri voice on iPhone.
In this guide, we will show you how to change Siri voice on iPhone, including voice and accent.
Change Siri Voice on iPhone
Siri on your iPhone probably speaks an American accent in a female voice. Suppose you want to change it to British with a male voice. Here is how.
Open iPhone Settings window. From there, open the option Siri & Search.
Tap the Siri Voice option.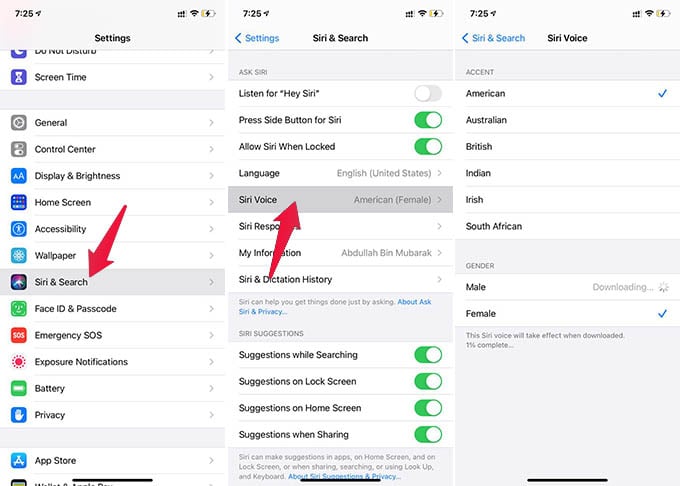 From the next screen, choose an accent and voice you want to set for Siri.
After setting the new voice for Siri on your iPhone, you can trigger Siri and hear the new voice.
Even though you can change Siri voice on iPhone, there is no option to reduce Siri volume alone unlike the HomePod mini. HomePod mini users can change Siri voice and can change the Siri volume apart from the media volume.
Hope you now have a clearer idea of how to Change Siri voice on the iPhone. Apple currently supports male and female voices for American, British, Australian, Indian, Irish, and South African accents.