Are you getting "Error 740: Elevated permissions are required to execute" message while issuing commands through Windows 8 Command Prompt? Probably you are not using the Elevated Command Prompt in Windows 8. Some commands needs Administrator privileges to execute in Windows 8.
If you are not able to install the latest Windows 8.1 preview update in your system, you should check whether your OS language is English(US) or the given few languages.
Most of the customers may have their language set as English(UK) in their OS which implies that they have to wait little more time to try the new Windows 8.1 Preview.
Did you already upgraded to Windows 10? You may get lot of updates and your hard disk almost going to full, there is work around to pause the downloads, please see the workaround How to Keep Away & Pause your Windows 10 Updates in Future.
To check the installed language, someone will be advising to run the command "dism   /online   /get-intl <Enter>" in Command Prompt. But, this command will run only in Elevated Command prompt of Windows 8. It is very simple to get an Elevated Command Prompt with Administrator privileges in Windows 8.
Go to the bottom left corner of the screen where your Start button resides. Right click on the popped Start button. You will see lot of options including Command Prompt.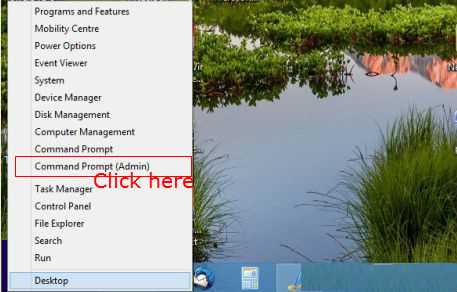 In the list, click on the Command Prompt(Admin). It will prompt for the permission. Accept that and Click on "Yes". Now the Administrator Command prompt will open with c:WindowsSystem32>.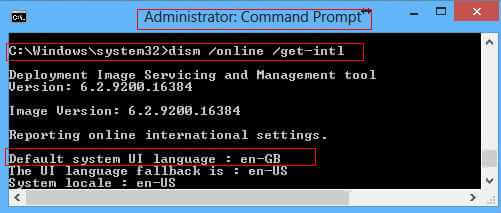 This is the Elevated Command Prompt where you can execute almost all the commands including the above "dism  /online  /get-intl" command. Verify that the UI language of your Windows 8 is En-GB and if it is, then wait few more time up to Microsoft releasing the Windows 8.1 Preview for the other languages.