Microsoft has unveiled its new OS called Windows 10 on 30th Sep 14, instead of a widely expected Windows 9. This time, Microsoft did backtracked from its earlier OS version called Windows 8 and made something similar to its previous OS version called Windows 7. Hence a first time user seeing the new OS will not feel much changes from the familiar interface of Windows 7.
The Windows 10 developer preview is open now and can be downloaded from Microsoft web site for free. Please visit here for developer version.
Be careful to take complete backup of your existing OS before installation of developer preview, as it is not upgradable or down gradable post installation.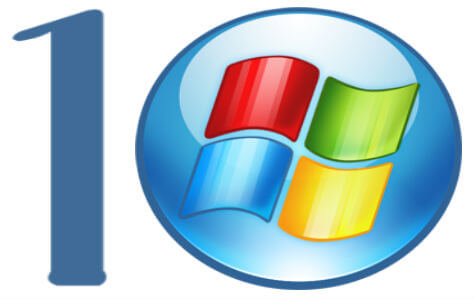 The new Windows 10 has many special features in comparison with old Windows OS. The main attractions are,
One OS for many devices: This time, Microsoft offers a Single OS and App store for all the devices from wearable's to Larger Screen PCs. This is literally extend the possibility of Windows 10 from smart watch to smart TV with one single platform.

Auto switching of Touch or Keyboard environments. When the OS detects a keyboard, it asks for the user permission to switch to the familiar desktop environ meant like Windows 7. If we remove the keyboard, it will be back for the touch mode after prompting for the permission.

Start menu. The start menu returns in Windows 10 in full glory, which wasn't included in Windows 8 and Windows 8.1 versions. It appears in the Desktop mode of Windows 10, i.e. when attaching a keyboard to the computer. It has familiar menus like Windows 7 and it is highly customizable too.

Sizing of Start menu and Search. The old Start menu returned with a new customization option like the sizing of Start menu. Now a user can resize his Start menu as like he wish which may take up the entire width of the display, and this is a good option to the Start menu likers. In addition to this, Windows 10 offers personalized search options straight from the Start menu.
Live Tiles. Apart from start menu resizing, Windows 10 offers live tiles in the Start menu which can be much helpful to get notifications live. Windows 10 also offers resizing of individual Live Tiles inside the Start menu, so that users can include more tiles into the Start menu.
Snap feature: Windows 10 improves the number of Snap-In apps to 4 from Windows 8's 2. That means we can put maximum 4 apps in the Windows 10 display simultaneously, where as in Windows 8, we can only Snap 2 apps in the Windows 8 display.

The Task View feature: Windows 10 allows to view all the apps running in it as small tiles to choose from the running apps. This feature may be familiar to the Mac and Linux users which was available long ago. It is different from the old Alt+Tab function as it needs many key presses to get the required running app, where as in this function, we can directly select the running app from all. A new button provided in the taskbar for this purpose.

Command Prompt: The old command prompt also improved in Windows 10, so that it will directly take Ctrl+C and Ctrl+V shortcuts for copy and paste.
32bit and 64 bit versions: Again Microsoft is offering the new Windows 10 in two versions for different architectures called 32 bit and 64 bit. This move will enable all the users to install and use the new Windows 10 OS in almost all the machines.
Feedback: Microsoft is launched its feedback program regarding the Windows 10 OS through their Windows Insider Program. If you want to give suggestions or feedbacks, you can use this channel to send it and Microsoft is eagerly waiting for valuable suggestions and feedbacks.
The Windows 10 developer preview is of 3 to 4 GB size in .iso format which can be used to install freshly in the PC or virtual desktop. Microsoft is planning to launch the new OS in mid-2015, so that they have plenty of time to tweak the OS according to the customer feedback. There are plenty of changes can be expected in the final release and developer preview as Microsoft has announced the above features only in their event.