No matter how high-speed your processor, the latest motherboard, or the most recent operating system you get or the best brand name, your PC performance may degrade day by day if your PC is not clean.
Your windows folder bumps up with junk files, your hard disk available space will reach into Red warning, cookies dump from all the sites you visited.
Even if you bought a brand new PC, these tools would help you to clean up all unwanted hidden software and to make a fresh start with your laptop.
[irp posts="28899″ name="7 Online Virus and Malware scanners for MAC, Windows PCs, Files & Websites"]
We strongly suggest you use these software in the same order that we put here for the best result.
The block diagram for an easy visualization of the process order, and described our software list in the same order. We combined Antivirus and Malware removal tool in the same block.
We tried to point all download link to the software publisher website to avoid security threats. You can try alternate locations to download the software.
Revo is an innovative uninstall utility much faster than Windows Add/Remove applet. With its advanced and fast algorithm, Revo Uninstaller scans before and after you uninstall an application. After the program's regular uninstaller runs, you can remove additional unnecessary files, folders and registry keys that are usually left over on your computer. Even if you have a broken installation, Revo Uninstaller scans for an application's data on your hard disk drives and in the Windows registry and shows all found files, folders and registry items so you can delete them.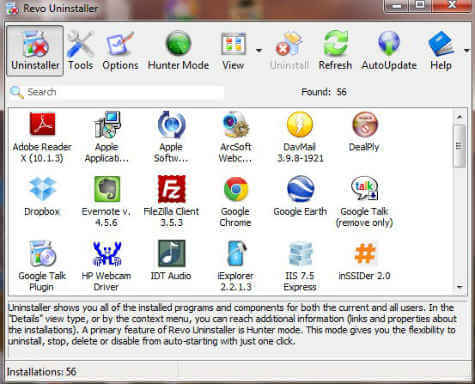 This can be used if you own a new laptop and you have junk software filled from the manufacturer. Revo also provides some additional powerful modes while you uninstall a program.tools. You can determine how deep you want to clean your PC while you uninstall a program. The four modes you can select Built-in mode, Safe mode, Moderate Mode and Advance Mode. If you select Built mode it will remove only the basic files related to the software and in Advanced mode, it will wipe out everything related to that software from your PC.
Avast is a full-featured product, with the same antivirus and anti-spyware scanning engine used in our premium products. Leaner and meaner version 6.0 provides even faster protection than its predecessor and offers a web-reputation browser extension as well as virtualization technology. Accurate threat updates via avast. CommunityIQ technology ensures worry-free downloading, surfing, social networking, and gaming.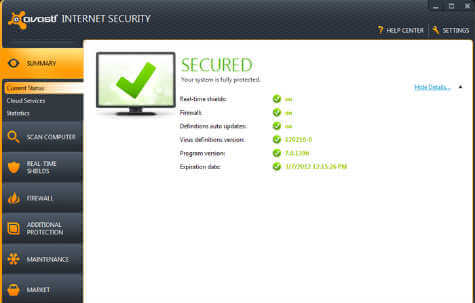 We like this tool because of its powerful and offering enough performance, clean and protect your PC from security threats.
Malwarebytes combines powerful new technologies designed to seek out, destroy, and prevent malware infections. Malwarebytes Anti-Malware is an easy-to-use anti-malware application available in both a Free and PRO version. The Free version is well-known for its detection and removal capabilities, and the PRO version uses advanced protection technologies to stop malware infections proactively.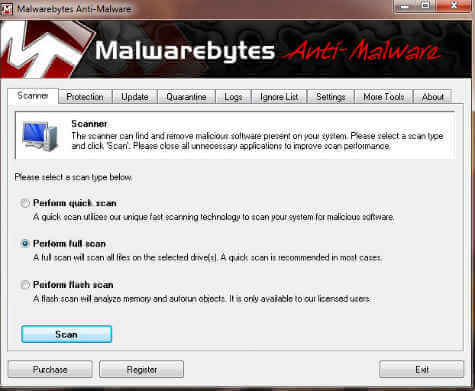 This is the best malware removal tool; you can uninstall this after cleaning PC or can keep it for continued protection.
Temp File Cleaner is the easiest and best way to clear your temporary folders and cache on your PC. You can get rid of those expired and potentially harmful cookies from your browser and it is compatible with all major browsers like Chrome, Firefox, IE, Opera. You can optimize your computer by clearing the space hogged by temporary files. You'll be surprised at how much space it can free. After you clean all of the unused garbage stored behind the scenes, your browsing will run more smoothly.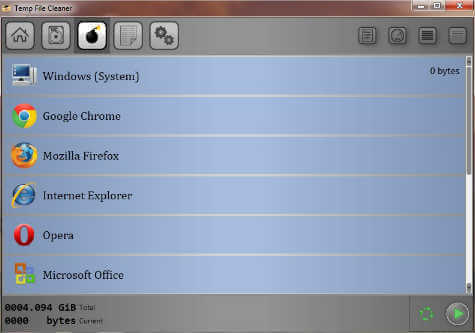 We have seen up to 5gb of junk files cleaned from some personal PC using this tool Very effective to clean your junk files. Please be aware that you may lose all your browsing history, and cache files if you clear the browser cookies and cache.
You may not realize how many duplicate files you have after downloaded many files from the Internet or duplicate files scattered over your home or corporate network. Duplicate files are usually waste and unnecessary keeping them is merely a waste of valuable hard disk space. Your hard drives may be full of documents, iTunes, iPod, MP3, Photos, and Video and many of them are redundant.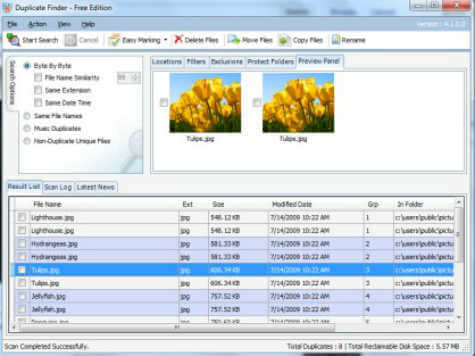 Duplicate File Finder is a FREE tool designed to find and delete duplicate files over home and corporate network while no software installed on another computer. Fast byte-to-byte and CRC32 comparison give you the most accurate results and duplicate file finder searches duplicate file contents regardless of file name. A list to find duplicate files can be sorted, exported, and acted upon. A search session, including results, can be saved. Duplicate files can be removed, moved, or copied.
Wise Registry Cleaner is one of the safest Registry cleaning tools available in the market today. Its scanning engine is thorough, safe and fast. It is so easy to use, can even the least experienced user can easily repair registry with this tool. It scans the Windows registry and finds incorrect or obsolete information in the registry.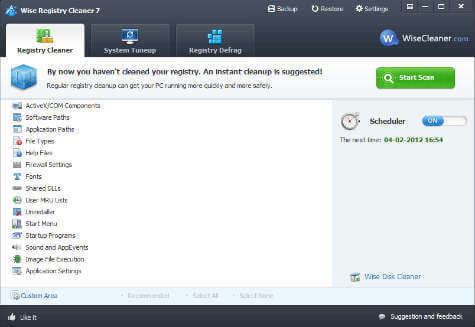 By fixing these obsolete information in Windows registry, your system works better and more quickly.After Wise Registry Cleaner analyzes your system for problems, you can individually view each of the problems found and call up a detailed description. If you wish, you can also have all problems corrected automatically.
Auslogics will speed up your computer by optimizing file system. It can defragment files, consolidate free space and move system files to the faster part of the disk. With Disk Defrag you will get the maximum out of your hard drive performance. It is supplied with a powerful engine and smart algorithms which allow Disk Defrag to run much faster than similar tools.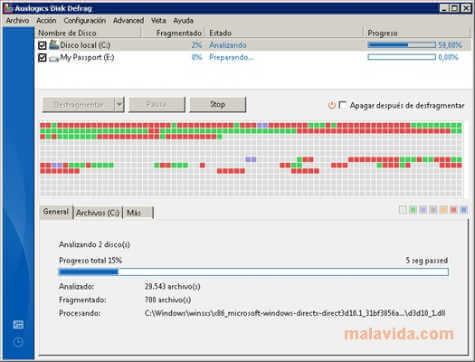 Using Disk Defrag's comprehensive reports you will always be aware of what have been done. Disk Defrag features fast and safe defragmentation of the disk drives, optimization of clusters structure and file system for even better disk performance.
The disk defragmentation is on the last step, it defrag all parts of your hard disk for the best performance. You will feel a good performance after these steps. Please share your wonderful experience. There are several all in one software for these steps, but I always rely on these dedicated tools for the best performance.
[irp posts="3421″ name="Top 7 Free Operating Systems For Your Laptop / Netbook."]
Tired of Windows, Mac OS X, and other Operating Systems paid up gradation and support? Do you feel like trying something new? Or perhaps you want to test the cutting edge in operating system design or find out what the platform of the future is going to be like.