Worried about your iPhone security, everybody know how to setup regular numeric password for your iPhone. If you think that your 4 digit password protection is not enough to secure your iPhone or need an alphanumeric password, there is a solution for that.

It is strongly recommended to use alphanumeric password if you are using your iPhone to save lot of sensitive data. You can set alphanumeric password by following the simple steps here.
First step as please Open iOS Settings. In Settings, click General and select Passcode Lock. Make sure the password option is turned on.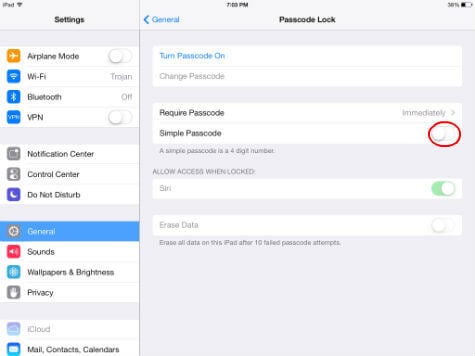 By default Simple Passcode option will be turned on. To set your password alphanumeric, simply turn off the Simple Passcode.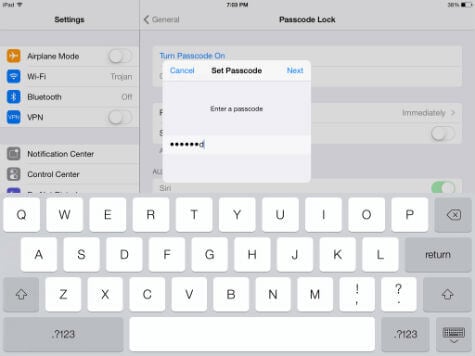 Type your new passcode in the box, you can type anything in this box now and feel more secure with your password. You are ready to go.!!