Did you end up with an error popup in  your iPhone saying "Not Enough Storage – This phone cannot be backed up because there is not enough iCloud Storage Available. You can manage your storage in settings.", If yes, please follow this article.
Apple is giving you only 5GB of free iCloud storage and that is not sufficient to meet your backup needs most of the time. If you don't want to spend more money on iCloud to buy extra storage space, then only one option for you is to limit apps that utilizing the iCloud back up Storage Space.
In general, most of your iCloud storage space is utilizing to backup your Photos and Videos from iPhone. The rest of the memory will consume by the messaging and game apps on you iPhone or iPad.
Ideally, the iCloud backup is essential to store your contacts, email account and other settings. This backup data will make your life easier when you switch your iOS device into new one. All settings and contacts will retrieve back to your new iPhone when setup new iPhone using the same iCloud account.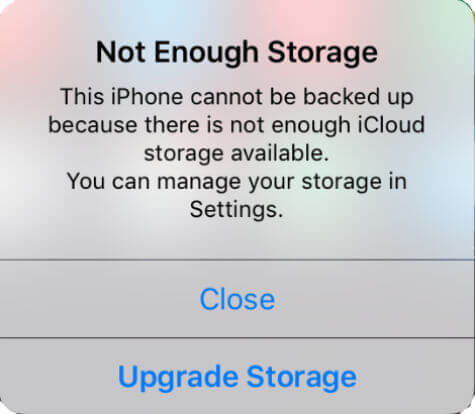 Your contacts and app setup configuration should be the first priority to backup rather than any other media. You can always control and select what you exactly backup into the iCloud space and leave some space in iCloud drive to sync the future contact updates.
Before you worry about the backup space, check on your iPhone to see what are the apps taking all your backup space. Go to go to iPhone Settings > General > Storage & iCloud Usage > Manage Storage.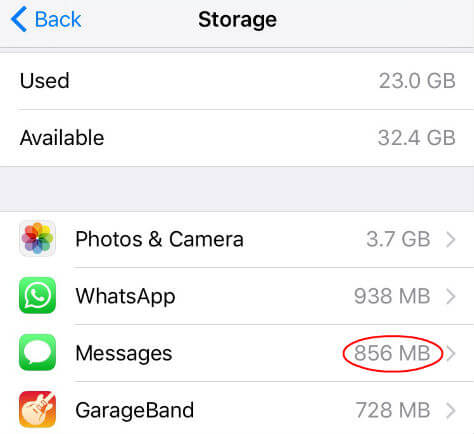 Here you can see the total space taken by your apps in your iPhone. The Photo & Camera app will be the number one most of the time for consuming that memory pace from iCloud.
You can turn off one or more than one apps backup to save space on your iCloud memory. Go to go to iPhone Settings > General > Storage & iCloud Usage > Manage Storage > Under BACKUPS > xxx's iPhone > BACKUP OPTIONS > Turn Off Apps.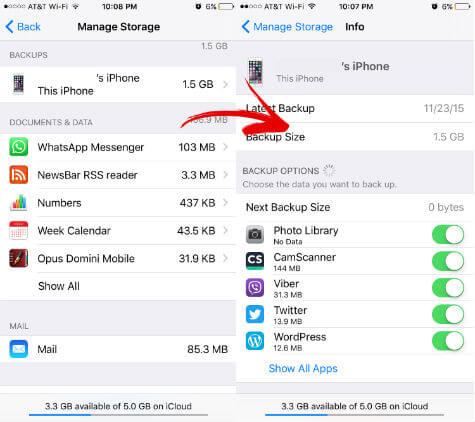 If you have MAC and setup the same iCloud account for both, your computer may consume iCloud memory. You can check the setting on your MAC > System Preference > iCloud > tap on Manage > Manage Storage > Select the app > Delete Documents Data.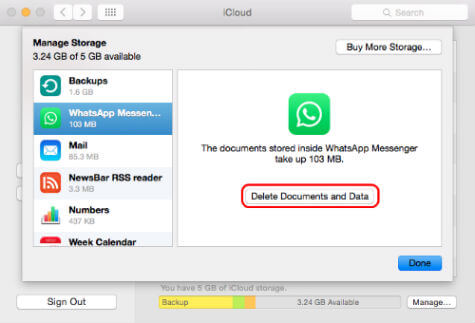 If you couldn't free up the memory that you need, please check your music files especially those you set for offline access. This offline files may also use a chunk of your available backup space. Another place you can check the Dropbox file or other cloud account file that you set for offline access.
If you have free iCloud backup plan, you can get 5GB free to backup your phone. You may need to trade off between the limited iCloud storage space and the number off apps that you can back up. It it better to give first priority for your Contacts, Calendar and Email Settings to keep those safe in cloud.
If you think that your photos and videos are so precious there are lot of other cloud services that offer you free space even up to one Terabyte of free space to save your media. You can utilize any one of these cloud services to backup your photos and other media files almost in real time. Then you will get plenty of space to save your precious contacts and calendars.