A famous Norwegian historian, Christian Lous Lange, once said, "Technology is a useful servant but dangerous master."  And he died in 1938! One can't even begin to imagine what he would have had; he only lived to see the modern world.  It could very well be that your calendar isn't exactly working for you.
Editor's Note: Calendar.AI offers a free 7 day trial with unlimited enriched business insights into all your meetings. You'll discover everything you need to know about the people and companies you meet with! You'll nail every first impression at meeting and will always have the information on hand that you need to succeed.
A Free Executive Assistant? Sure, I'll Take One.
Why is it that so many C-level executives need their own assistants? (Aside from ego & coffee). Usually, it's to keep tabs on their busy schedules and handle all their meeting requests. Plus, they have so many meetings, sometimes they truly need to be reminded about who they are meeting with, what it's about, and why it's essential.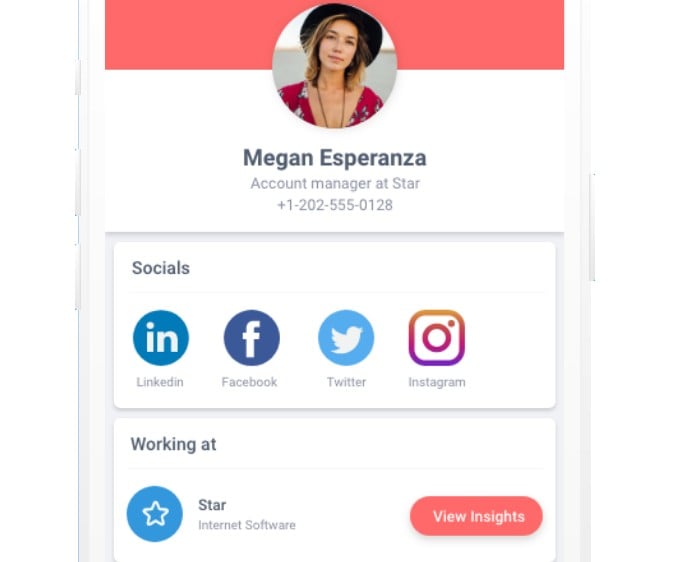 Additionally, who wouldn't want someone else dealing with the 27 emails needed just to schedule a meeting with five members on the same team. What about when "Janet Smith" emails you asking to meet? You can literally spend 2 hours just trying to find the right LinkedIn profile for her. And don't even mention organizing all the relevant materials and agenda items for the meetings you have. That in itself could be a full-time job. Oh, wait, it is. It's called an assistant!
The Calendar.AI changes all that! It is set out to provide a personal assistant in the form of a calendar. Automatic scheduling, enriched insights, summaries, notes, tasks, and more, all in one beautiful calendar app!
Here Are Five Great Reasons to Use
You'll discover everything about the people and companies you meet with one click. No endless Google and LinkedIn search to find out information about the people you are meeting. All the information you need on them, ranging from employment history to social media profiles are delivered neatly directly into the meeting invite. And that leads us to the next point.
You'll make an outstanding first impression when you come fully prepared with the meeting information and background data you need about the people you meet. "You studied at State University!?" "I love their campus; it's so rustic and quaint" Enter every meeting with the confidence you need to make it a success. Great relationships lead to more business, and there's no better way to build relationships with people than to learn a bit about them before your meeting.
It's the only calendar app with a full automatic scheduling platform. You'll cry tears of joy when you realize just how much time you can save once you cut out endless loops of emails just trying to set a meeting. Simply set your availability in the scheduling screen, and send your scheduling link out knowing that nobody will trample on your important meetings, like time with your kids, at the gym, or simply relaxing with a good book!
You get meeting polls! Set one-click, hassle-free meetings with multiple participants by sending everyone the meeting link and getting them to vote on the best time for everyone.
It also features a powerful meeting agenda & notes tool, embedded directly in the meeting invite. Stop scrounging around your inbox for all the meeting details and attachments related to your meetings.

And there's a bonus feature! Soon they are adding a collaborative agenda, in which all meeting participants can submit talking points directly into a shared meeting space.
Your Calendar App Should be Your Assistant!
There's no reason why your calendar can't do all the activities mentioned above. It simply hasn't been programmed to do so. Most calendars are just placeholders for a meeting, a sort of traffic light, if you will, for your day. If your calendar could talk, all it would do was shout instructions at you all day, "Get to work," "Meet with Joe," "Time for lunch," "Team meeting time," and so on and so on. Talk about sabotaging your workday!
Most calendar apps are one-dimensional tools that tell you where and when you have to meet someone. Not exactly deserving of a salary! Install Calendar.AI today and let your calendar work for you!
Install Calendar.AI today and let your calendar work for you! You can download the Calendar.AI app for Android and iOS users.