An SSD upgrade can bring your laptop back to life. SSD can read and write faster than HDD, the money spends for SSD Laptop upgrade will back you. An SSD can offer high-performance and battery life for the Windows laptop. New Windows 10 Laptops are already coming with SSD; you can upgrade your old laptops from HDD to SSD. If you are still carrying a laptop with spinning HDD, this is the time to switch from HDD to SSD. Regardless of operating system versions, you can replace your laptop's Hard Disk Drives with Solid State Drives.
Once you migrate HDD to SSD for Windows, there will be a considerable improvement in the overall performance of the laptop. Here we listed a couple of SSDs for Laptops, those stand in the top line of the series in terms of speed and performance for Windows Laptops.
Samsung 850 PRO
Sequential Read: 550MP/s, Sequential Write: 520MB/s, Random Read: 100K IOPS, Random Write: 90K IOPS, Port: SATA III (6GB/s) Flash Type: 3D VNAND Flash (MLC) | Buy from Amazon
Samsung Pro is one of best SSD for laptops. This high-performance SSDs are made for Professionals and Hardcore Windows PC Gamers. The 850 Pro delivers up to 2x the speed, density, and endurance of conventional flash. Samsung's flash memory is fabricated using an innovative 3D V-NAND architecture, which stacks 32 cell layers on top of one another. The result is higher density and higher performance using a smaller footprint and a breakthrough in overcoming the density limits of conventional planar NAND.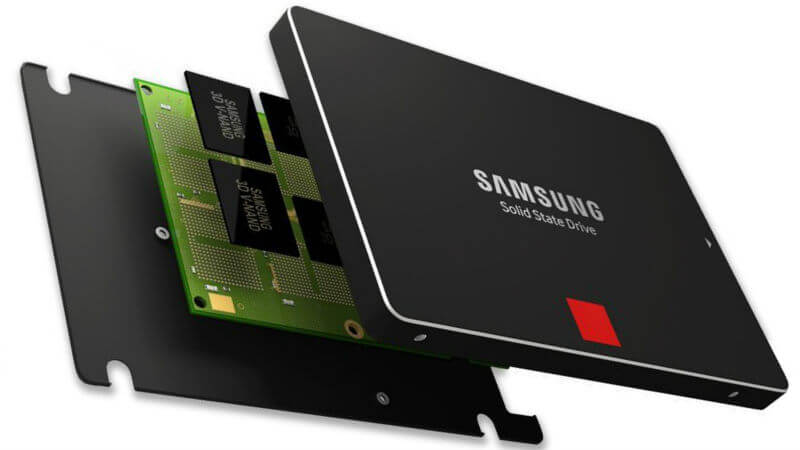 Samsung's V-NAND technology is built to handle a minimum of 150 Terabytes Written (TBW) over the lifetime of the drive, which equates to a 40 GB daily read/write workload over a 10-year period. Samsung Pro's low power DDR2 cache memory provides high performance while consuming up to 30 percent less power when active and up to 93 percent less power when idle than typical DDR2 or DDR3 memory. Interestingly, this SSD comes with
self-encrypting drive
technology which helps you protect all your data from accidental deletion or uneven writing and that too without any performance loss. With the
crypto erase
feature, you can easily erase unnecessary data easily. The 850 PRO's advanced security complies with the TCG Opal v2.0 standard and is compatible with the Microsoft eDrive IEEE 1667 protocol. This SSD also comes with the dynamic
thermal guard
feature that helps protect the device from overheating during excessive use. Samsung is offering Samsung Data Migration and Magician software for easy installation and SSD management. This SSD is compatible with Windows 10/8/7/Vista SP1 and above (32/64 bit), Windows Server 2008 (32/64 bit) and Linux.
Samsung 850 EVO
Sequential Read: 540MB /s, Sequential Write: 520MB/s, Random Read: 98K IOPS, Random Write: 90K IOPS, Port: SATA III (6GB/s) Flash Type: VNAND Flash (TLC) | Buy from Amazon
When you consider the best SSDs for Laptop, Samsung will be the top brand and 850Evo fall just behind Samsung SSD Pro series. The 850 EVO SSD features Samsung vertical NAND (V-NAND) technology. This stacks cell layers on top of one another to increase density, performance, and efficiency while creating a smaller footprint. When compared with the conventional Planar NAND technology over a five-year period, V-NAND technology increases endurance, prolongs lifespan, and is more resistant to wear under heavy client workloads.
The 850 EVO creates a high-performance write buffer area that accelerates performance whenever a write operation is underway. To boost performance for up to 2x faster* data processing speeds, you can activate RAPID Mode, a feature that reduces performance bottlenecks by utilizing unused PC memory as cache storage. These features make the 850 EVO ideal for demanding applications such as gaming, graphic and sound design, and data analysis.
Also read: Gaming Laptop Buying Guide – 10 Hardware Components to Check
SanDisk Ultra II- SDSSDHII
Sequential Read: 550MB/s, Sequential Write: 500MB/s, Random Read: 98K IOPS, Random Write: 80K IOPS, Port: SATA III (6GB/s) Flash Type: NA | Buy from Amazon
SanDisk Ultra II SSD delivers enhanced speed and endurance with sequential read speeds of up to 550MB/s and sequential write speeds of up to 500MB/s. This speed good for no-wait boot-up, shorter application load times, and quicker data transfer. In addition to cooler, quieter computing, the SanDisk Ultra II SSD built with proven shock and vibration resistance to protect your drive.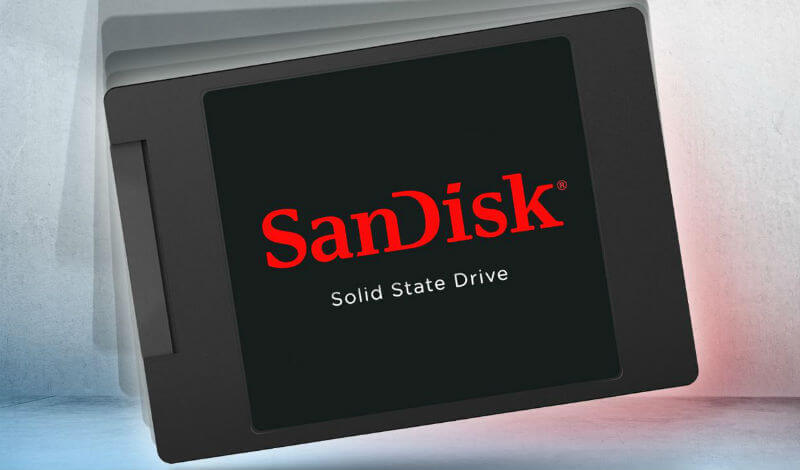 SanDisk's nCache 2.0 technology optimizes performance by writing everything into the drive's high-speed buffer before transferring it to the flash array. This innovative architecture enables faster burst speeds. The SanDisk SSD Dashboard gives you real-time visibility into how your drive is performing. This includes cloning software to set up a new drive, tools for disk analysis and firmware update alerts.
Intel 730 SERIES
Sequential Read: 550MB/s, Sequential Write: 470MB/s, Random Read: 74K IOPS, Random Write: 89K IOPS, Port: SATA III (6GB/s) Flash Type: 20nm Intel NAND Flash Memory | Buy from Amazon
The Intel Solid-State Drive 730 Series is built with a specially qualified 3rd generation Intel controller. Performance optimized firmware and 20nm Intel NAND Flash Memory take it a step further by factory overclocking these components for a 50% increase in controller speed and 20% increase in NAND bus speed.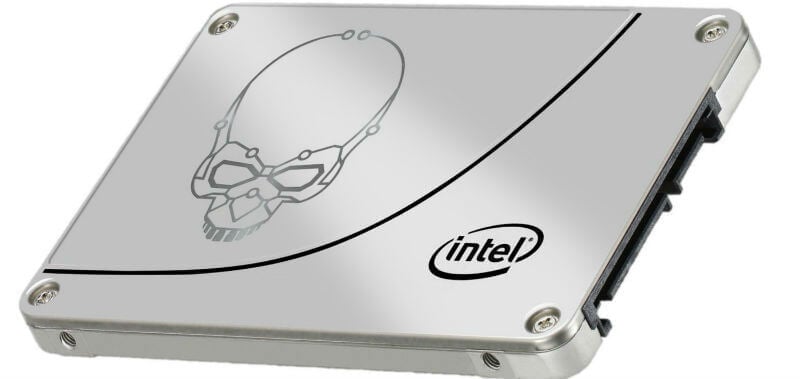 Intel SSD 730 Series delivers extreme endurance of up to 70GB writes per day for five years (compared to the industry, typical 20GB). This provides the peace of mind for anyone requiring dependable up-time from their workstation or gaming rig. Intel's advanced firmware algorithms provide consistent performance. You can rely on for both compressible and incompressible data types, plus data center efficiency and dependability.
Kingston Digital SV300S37A
Sequential Read: 550MB/s, Sequential Write: 500MB/s, Random Read: 90K IOPS, Random Write: 35K IOPS, Port: SATA III (6GB/s) Flash Type: MLC NAND | Buy from Amazon
A four-channel Marvell controller powers Kingston's SSDNow UV400. This controller can offer incredible speeds and higher performance compared to a mechanical hard drive. It dramatically improves the responsiveness of your existing system and is ten times faster than a 7200RPM hard disk. UV400 is available in multiple capacities, giving you plenty of space for all your files.
When you talk about SSD benefits, there are no spinning parts involved in the reading mechanism, SSD can load your Windows quicker (less than 15 seconds) than HDD. In addition to this, the apps installed on SSD can open without delay compare to HDD. There is no moving part in SSD that reduce the risk of damage from shock or sudden impact. SSD contains no moving parts and feature efficient design, consumes little battery power. This extends the laptop battery life up to 50 minutes more compared to standard Hard Disk Drive drive (HDD).
There are more details regarding the SSDs you can refer, 11 Things Should Know before you Buy SSD (Solid State Drive). Please don't treat your SSDs just like regular Hard Disks and especially don't defrag SSD. There is  full list Dos and Don'ts of SSD to Maximize Performance and Increase Life
SSD for Laptop is going to improve the speed and performance of the system. Whether it is a new or old laptop, the high read/write performance of SSDs can make your laptop running faster and loading Windows in a few seconds. Once you invest in SSDs for laptops,  you never regret your decision.