Many people use Amazon Echo to command Alexa to listen to their favorite music such as Spotify and Amazon Music. But with Alexa, you can do everything from entertaining the kids with Santa to finding a misplaced cell phone. There are hundreds of skills available for Alexa, and you can also create custom skills. In this article, we'll show you some Alexa features that can help you when you're busy.
Find Your Misplaced Phone
I often misplace my iPhone and spend hours looking for it all over the house. Sometimes, I dial my phone number using a family member's phone to find it. Otherwise, I use iPad or my computer and login to iCloud to locate my iPhone.
Recently, I came across a cool way that helps to find the phone using Alexa. Let's see how to do that.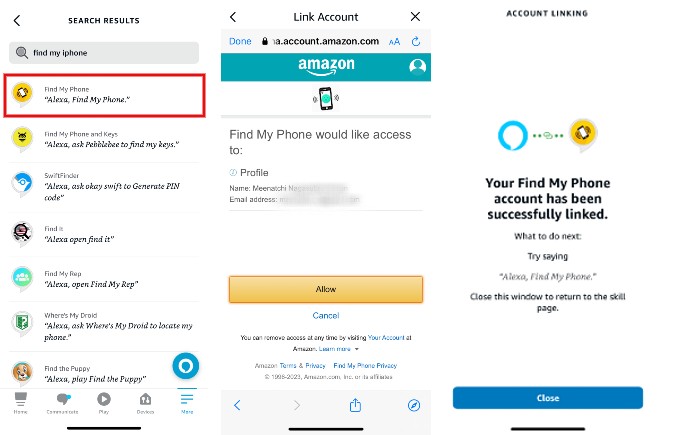 Launch Amazon Alexa app on your phone and tap More or three line icon at the bottom.
Tap Skills & Games.
Type "find my iphone" on the search bar at the top and the result Find My Phone.
Here, you will be prompted to login to your Amazon account.
After logging in, tap Allow in the permission screen that pops up.
You will see a success message on your screen about the activation of the skill.
Now, whenever you misplaced your phone, you have to just say "Alexa, find my phone". When you are using the command for the first time, Alexa will ask your phone number and send a verification code via SMS. Once you provide that code, the Alexa skill for finding your phone is enabled. Thereafter, Alexa will ring your phone when you ask her to find your phone.
Monster Guard for Kids
All the kids are scary of monsters. And, some of them might have trouble getting sleeping at night especially if they are sleeping alone or watched some scary movies. If they keep on telling there is a monster in their room, you can use Alexa to overcome their fear and help them to get a good sleep.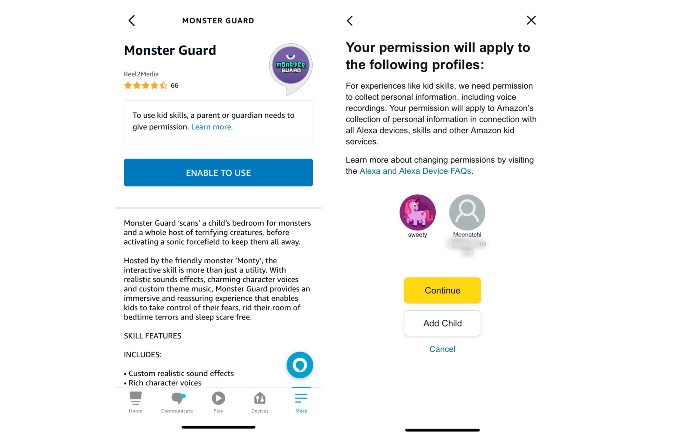 Navigate to Skills & Games in the Alexa app and search "Monster Guard" and tap Enable to Use and provide the required permissions. Once the skill is enabled, you have to say "Alexa, open Monster Guard". Then, the host Monty will convince the kids that there is no monster in the house with realistic sound effects and scanning of the room.
This Alexa skill will be very useful for parents to make their kids sleep in their rooms without fear.
Get Emergency Support
These days, many old people prefer to live alone as they don't wish to burden their kids. Though, they can dial 911 or other number in their country for any emergency, sometimes they might not be in a position to do that. To help in this scenario, they can assign an emergency contact and ask Alexa to notify that person.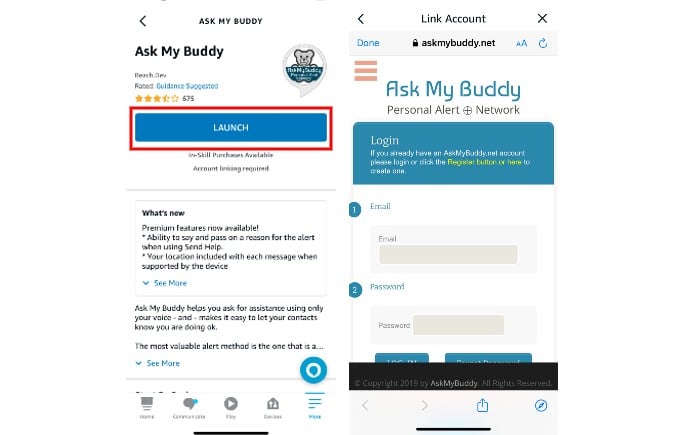 To do that, search for "Ask my buddy" on the skills & game section in the Alexa app. After tapping Launch, you will be redirected to the website of Ask My Buddy. Follow the on-screen instructions to create an account with the details of your emergency contact.
When you say, "Alexa, ask My Buddy to send help", it will send a text message, email and a telephone to your contact.
Get Weather Updates
You might be using the iOS weather app or other third party websites/apps to check out the weather predictions. If you are lazy to get up from your bed or your phone is not nearby, you can ask Alexa to provide the accurate forecasts.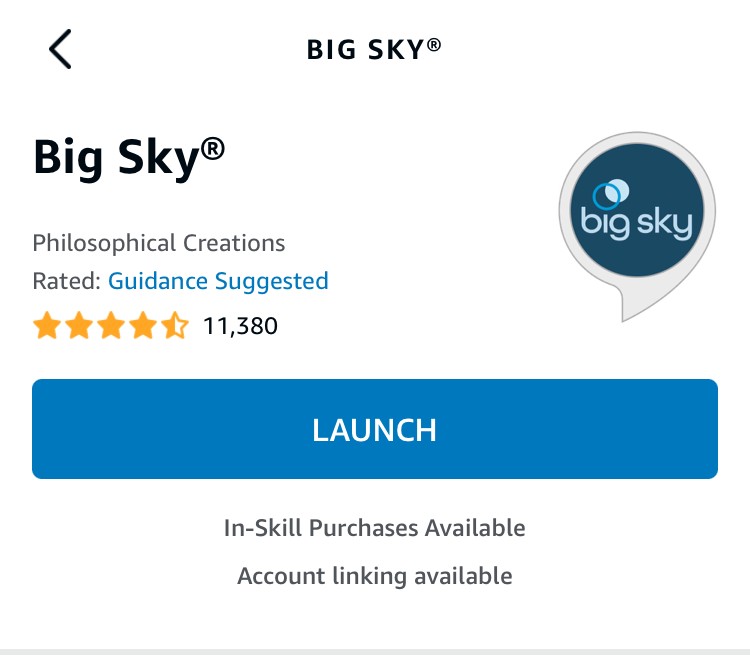 All you need to do is enable the Big Sky from the Skills section of Alexa app. Then, you can say the command "Alexa, ask Big Sky…" with any questions related to weather like "will it rain today", "what's the weather on Sunday" and more.
Fitness Coach
Are you a fitness freak and don't have time to do regular work outs at home? Or you don't have a gym nearby your house? You can make Alexa as your personal trainer. Just search the keyword "workout" on the search bar in Alexa app and enable the skill you want to use.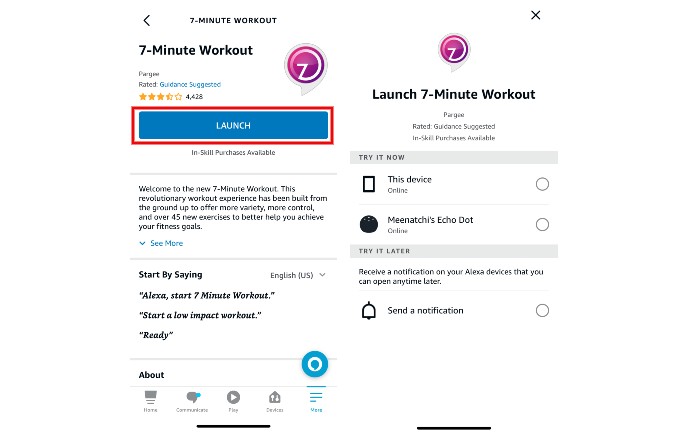 For example, the skill titled 7-minute workout will guide you through a full body work out routine suited to your goals.
Play Games With Alexa
Is your kid getting bored and you can't spend time with them as you are attending an important meeting? Well, Alexa can come to your rescue.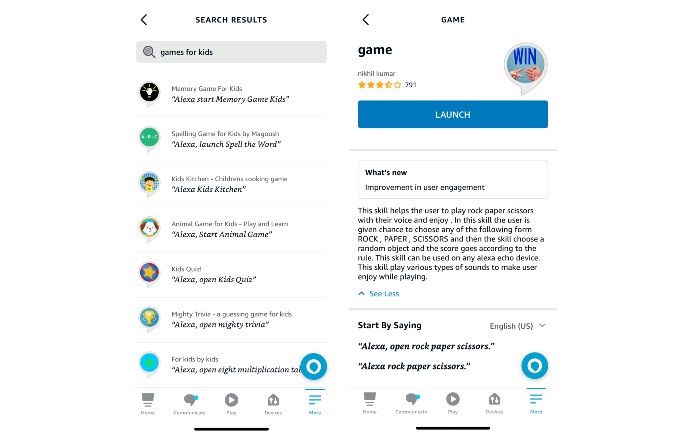 In the Alexa app, go to the Skills & Games section and search "games for kids". From Memory Game to rock paper scissors", Alexa can play with any type of game with your kids. Just you need to enable that specific game skill and say the command to start the game. Besides kids, adults can also play games with Alexa.
We have covered only the skills we thought as useful. Still, there are hundreds of Alexa skills you can explore by yourself.