3D Modeling Tools are designed with the help of skilled designers to generate 3D Model Drawings. Those who already own a 3D printer, this 3D Modeling Software is ideal to create drawing for your 3D printer Modeling. 3D design software is available in the market for free of cost and also the paid versions for professionals. With the introduction of 3D printers and movies, a lot of freelance developers and hobbyists start to develop 3D printer software tools.
We listed the best 3D modeling software in both licensed versions for professionals and free open-source 3D modeling program for hobbyists.
Blender
Blender can be used to create 3D visualizations such as still images, video and real-time interactive video games. This 3D creation tool is well suited to individuals and small studios who benefit from its unified pipeline and responsive development process. Blender is cross-platform and runs on Linux, Mac-OSX and MS-Windows systems with small memory and disk footprint. This 3D modeling software interface uses OpenGL to provide a consistent experience across all supported hardware and platforms.

Blender is a fully integrated 3D content creation suite, offering a broad range of essential tools, including modeling, UV mapping, texturing, rigging and skinning, animation, many types of simulations (fluid, rigid bodies, etc), scripting, rendering, compositing, VFX, and game creation.
OS Support: Linux, Mac-OSX, Windows | Website Link
Related: 7 Best Websites to Download Free 3D Models for 3D Printer
3DS Max
In terms of 3D modeling, the AutoDesk 3DS Max is one of the best 3D Modeling Software, that lets you customize, collaborate, and create 3D content quickly with 3ds Max® 3D modeling, animation, and rendering software. Used by architects around the world, this excellent 3D software is easily one of the best 3D Modeling Software to beat in this segment.
This modeling tool is packed with brand-new, user-requested features and enhancements for entertainment and design professionals. The features include Modeling, UV mapping, Texturing, Rigging, Skinning, Animation, Simulations, Scripting, Rendering, Compositing, VFX, Game Creation, etc.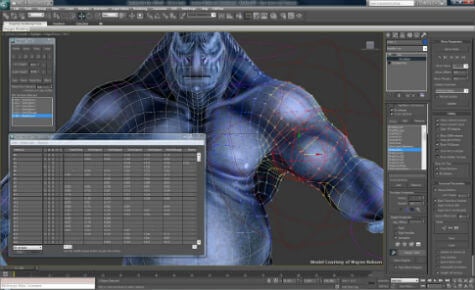 Autodesk 3Ds Max has evolved over the years to a sophisticated 3D modeling powerhouse with the latest releases introducing a Physical camera with advanced features of shutter speed, aperture and DOF controls. Even with the expensive price tag, 3Ds Max has always kept its userbase owing to its traditionally exceptional quality and features. Experts even can go all the way saying that this one tops every other as there's practically nothing 3Ds Max cannot do with 3D.
OS Support: Linux, Mac-OSX, Windows | Website Link
SketchUp
SketchUp Make is the easiest, most fun, entirely free 3D Modeling Software tool for Hobbyists, kids and backyard spaceship builders. Working with the elegant 3D Modeling software doesn't require a huge learning curve and that can be attributed to the minimalistic setup. 3D modeling is never an easy job but this software makes it less complex and cluttered with its intuitive toolbars and controls.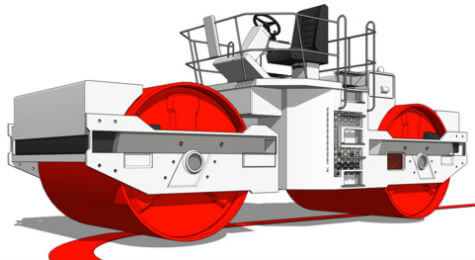 SketchUp Pro is like a pencil with superpowers. Start by drawing lines and shapes. Push and pull surfaces to turn them into 3D forms. Stretch, copy, rotate and paint to make anything you like. A straightforward design is a point SketchUp has always kept in its armor.
Even though SketchUp can't boast of every feature set there is like its other competitors have, it delivers what it does have with quality which can be more than enough for users requiring minimalistic goals. The simple approach makes this a beginner's favorite and the large online communities help to get your way around even more.
Download: Website Link
Autodesk123D
AutoDesk has always been in the game since the very beginning of CAD software. It has grown in experience over the years and has gained a loyal userbase of experts. The Autodesk 123D, professional 3D Modeling Program is a place to design, create and share anything. This is yet another offering from the best experienced and famed developers in CAD software.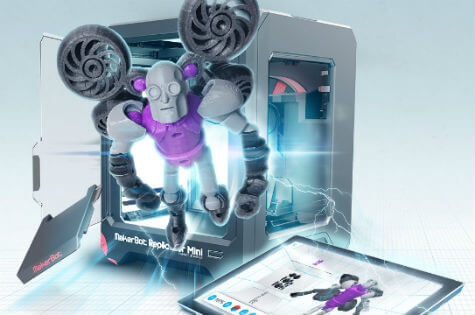 No matter your technical skills and experience, you will always have a place to get the latest tools and information to support your adventures in 3D printing with Autodesk 123D. The graphical UI is very friendly and simple with a toolbox on the top and the view tools on the right side. The rest of the area is a dedicated design workspace.
Furthermore, ready-made 'kits' and the cubical viewpoint controls to fix the camera view angles are effective working materials for 3d development. Also, the rich official online database of user-created items can be used to download 3D,2D or holographic elements to your project.
Download: Website Link
CINEMA 4D STUDIO
CINEMA 4D Studio is the tool that lets you create jaw-dropping graphics quickly and easily. The CINEMA 4D Studio adds advanced character tools, hair, a physics engine and an unlimited client network for rendering.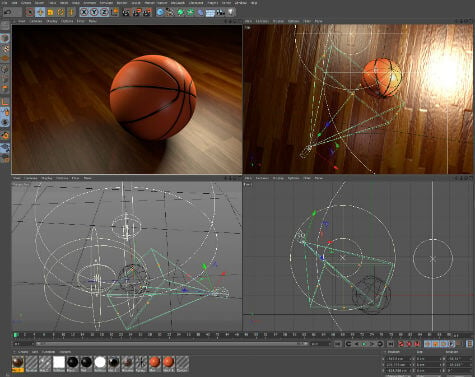 This modeling tool makes it easy to create character rigs and advanced character animations. Generating advanced 3D effects such as hair is surprisingly easy and fast, with CINEMA 4D doing much of the work for you.
Download: Website Link
Rhinoceros
Rhino can create, edit, analyze, document, render, animate, and translate NURBS* curves, surfaces, and solids, point clouds, and polygon meshes. For this 3D tool, there are no limits on complexity, degree, or size beyond those of your hardware. The focus is mainly on the NURBS( Non-Uniform Rational B-Splines) geometry or modeling techniques. This is a mathematical method of creating and controlling 3D computer-generated graphical elements accurately.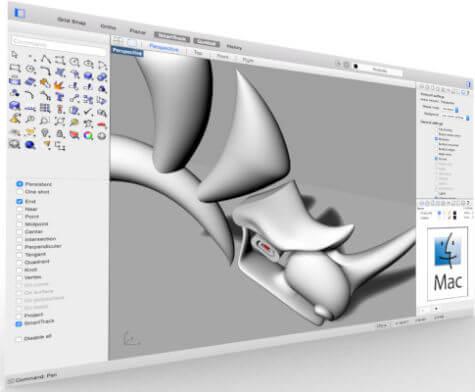 Flexibility, Tension, and Alignment are the things that this technique has going for it making it preferable to most experts. Rhinoceros 3D modeling software is handy with elements that require more elegant surface quality as an important factor in the design. This is achieved with the control point amounts being optimized for smoother and elegant curves. Support for various CAD design formats, additional add-ons and plug-ins make the Rhinoceros 3D modeling software a worthy contender.
Download: Website Link
10 Best Sites to Download Free STL Files and 3D Printing Models
Zanoza Modeler (ZModeler)
Zanoza Modeler (ZModeler) is a software for creating and modifying 3D artwork (models) for various games. Comparing to advanced 3D Graphics packages, ZModeler is not intended to produce very detailed 3D models required for photo-realistic renderings, instead, ZModeler should be used for low or average-detailed 3D models for real-time rendering in games.
The more accurate you create and texture 3D models, the better they look in-game. On the other hand, high-detailed models, even while they look much more impressively, can and usually cause a slowdown in the game's performance and sometimes make gameplay unsatisfying. A proper balance of details, texture-work, and polygons optimization is what a 3D artist should be aiming for.
Download: Website Link
Art of Illusion
Art of Illusion is a free, open-source 3D modeling and rendering studio. Many of its capabilities rival those found in commercial programs.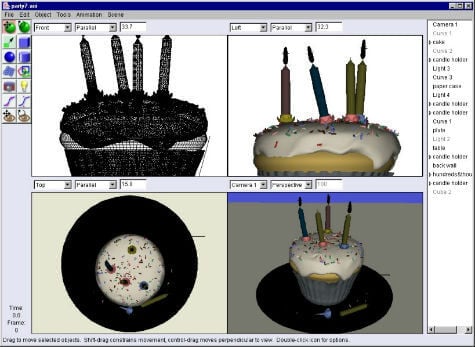 Highlights include subdivision surface based modeling tools, skeleton based animation, and a graphical language for designing procedural textures and materials.
Download: Website Link
Tinkercad Online 3D
Tinkercad is an easy, browser-based 3D design online modeling tool for all. This simple online 3D modeling software allows users to imagine anything and then design it in minutes. Being browser and web-based, TinkerCAD performs better with the traditionally supported browsers like Chrome and Firefox.
If you consider other options as too complex or overwhelming, look no further. Here, this simple 3D online modeling software makes the work much easier. To start off, it presents you with some basic lessons that help you understand the fundamentals of the 3D elements design with the software.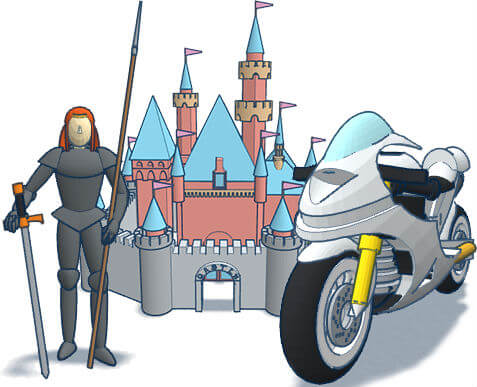 Being too simplistic does have its caveats as lesser and quicker results and outputs take its toll on the precision. This is definitely not the one for professionals. Even though it's easier and faster to learn than the traditional AutoCAD software, it can be labeled as a great tool for beginners in designing and modeling 3d computer graphics.
Download: Website Link
K-3D
K-3D is free-as-in-freedom 3D modeling and animation software, features a plugin-oriented procedural engine for all of its content, making K-3D a very versatile and powerful package. This 3D printer software excels at polygonal modeling and includes basic tools for NURBS, patches, curves, and animation. K-3D is the free-as-in-freedom 3D modeling, animation, and rendering system for GNU / Linux, Posix, and Win32 operating systems.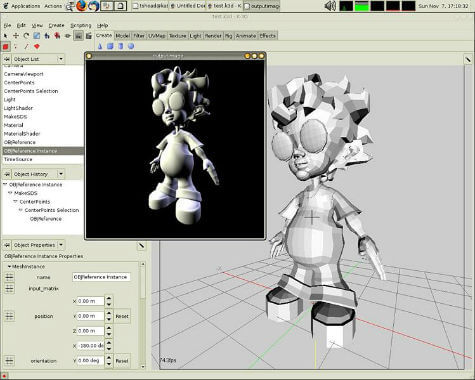 This 3D modeling software features a robust, object-oriented plugin architecture, designed to scale to the needs of professional artists, and is designed-from-the-ground-up to generate motion-picture-quality animation using RenderMan-compliant render engines.
Download: Website Link
There are a bunch of open-source modeling tools and modeling software are available for free on the 3D designer community. The good thing about this, most of these open-source online 3D modeling software is available for free of cost and support multiple operating systems like Windows, Mac, and Linux. These free open source 3D modeling Software is intent to hobbyists and new 3D printer owners.
These paid 3d modeling programs are really expensive and built for professional use. For the best support and extended features, we recommend these professional 3d modeling software tools for those who are considering this 3D printing as a profession or business use. 3D computer software is starting to use in movie production, product design, medical research, etc. The above list we mixed up with paid and open source applications that you can pick based on your purpose.