Google has just released a new Developer Preview for Android 11. This is the third developer preview and It brings some new visual changes. Developer Preview 3 launched on 23rd April is a minor update compared to the preview two previews. There are, however, some welcome changes but can also prove to be controversial. Here are all the new Android 11 features we found in Developer Preview 3.
Android 11 Developer Preview 3 New Features
The new developer preview brings quite a few improvements and Ui changes. There's still some work left to be done on some of these changes though. Here are the big new features.
We've already covered some of the new Android 11 Features when the previous previews were released. If you aren't aware of those features you can read about them at the links below.
Redesigned Recents Page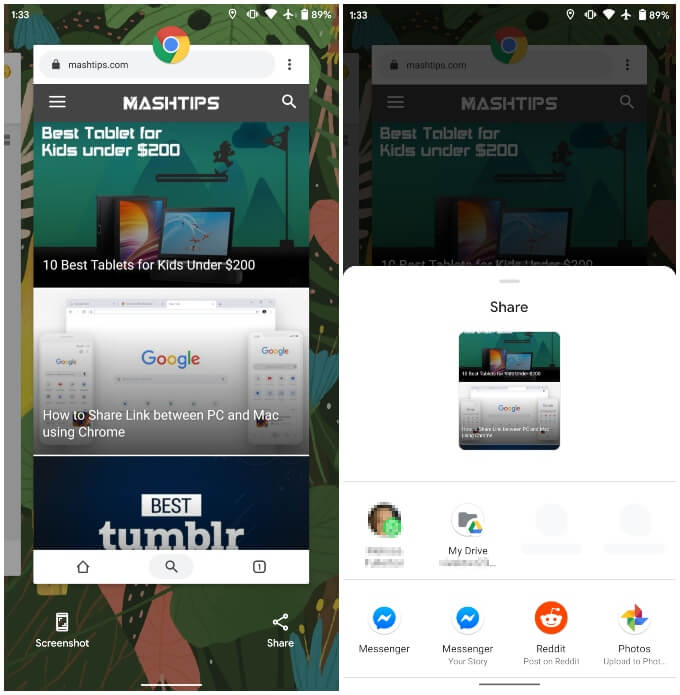 One of the first things you might accidentally discover is the newly redesigned recents page. The Google Pixel had a unique take on the recents page. Previously, it suggested some apps in a dock. It also allowed users to swipe up to access the app drawer. That is all replaced now with two new shortcuts instead. On the left, you get the screenshot option and on the right, is the option to share. The share button lets you directly share a screenshot without having to store it to your device first.
This really solves the hassle of taking a screenshot, sending it to someone, and then deleting it. The option to simply take a screenshot by swiping up and from the bottom and holding is also really intuitive. Frankly, this might be a lot more useful than the dock we previously had. Although, if you had gotten used to the dock and app drawer you might be disappointed.
The app previews are bigger than before and animations have also been tweaked to be faster and more elastic.
New Screenshot UI
The next thing you'll probably do after discovering the aforementioned design change is, well, take a screenshot. When you do, you'll be greeted with a new interface that's akin to how other Android OEMs have been doing it for years. The little preview in the corner also has the option to share or edit the screenshot. Once again, this is a welcome and intuitive change. Basically, Google has done a lot of work to improve the screenshot taking experience on Android.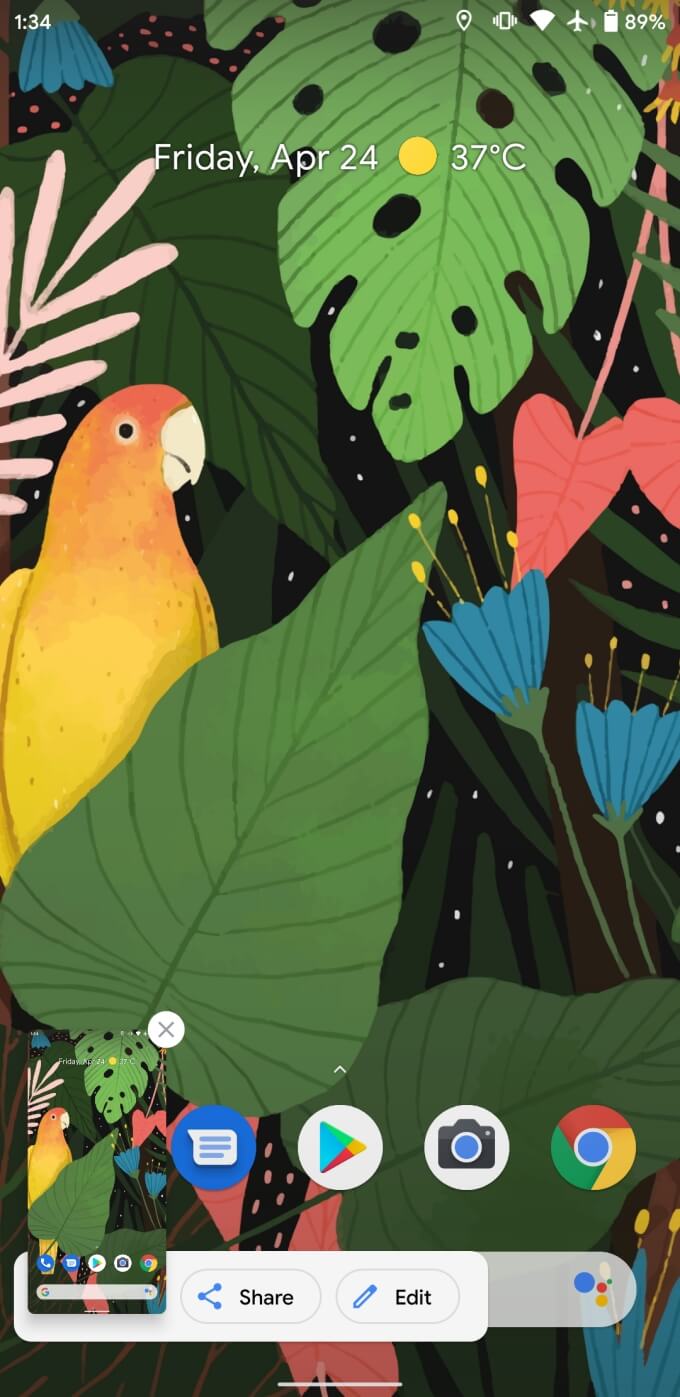 New Sensitivity Controls for Back Gesture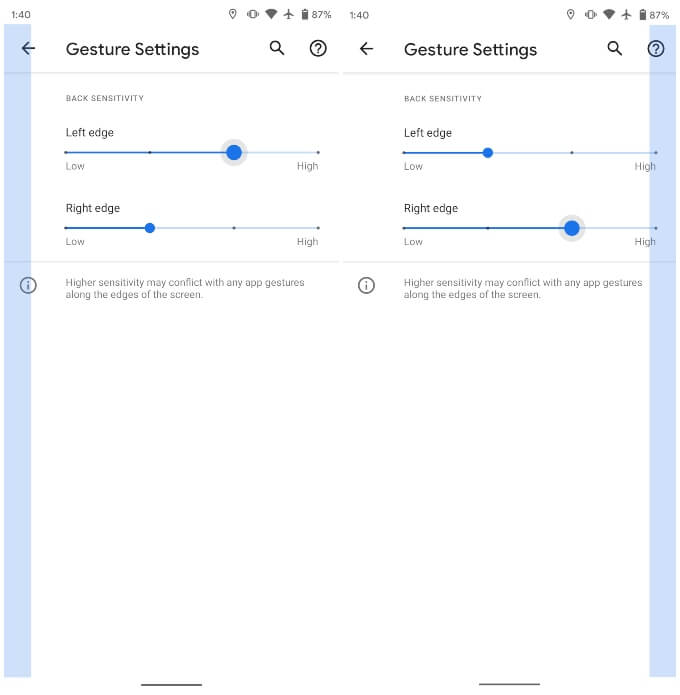 The edge swipe back gesture on Android 10 had its positives and negatives. One of the negatives being it wasn't very reliable. Especially if you put on a case that interferes with your ability to swipe in from the edge of the screen. Android 10 already lets you customize the sensitivity of the back gesture. This new Android 11 feature though lets you do that independently for the left and right edges. This way you can have a different sensitivity level for the two edges if you need it.
Recent Apps Undo Gesture
This will be a little harder to demonstrate with a JPEG file. The heart of the matter is that you can now undo a swipe up gesture on the recent page. So if you accidentally swipe up an app card to remove it, just swipe down and it will come back. In the prior implementation of the recent page, swiping down simply brought the currently selected app to the foreground.
Wireless ADB Debugging
Android 11 DP2 first introduced wireless debugging. This Android 11 feature, however, wasn't functional then. The new developer preview enables this feature for everyone. As the name suggests, it lets you debug your phone from your computer via ADB, wirelessly. So you don't have to plug in a USB cable anymore. Simply enable Wireless debugging on your phone, type in the pairing code, and the two devices will connect via WiFi. Of course, this requires that your PC and phone be on the same WiFi network.
Other Minor Changes
Apart from these major new features and improvements, there are some subtle, minor changes as well.
The Wallpaper picker UI has reverted back to what it was before DP2.
There's a new introductory prompt for chat bubbles when you use them for the first time.
Android 11 DP3 lets you dismiss all notifications, even the ongoing ones.
A new Android 11 feature lets you tether your phone's Internet via USB Ethernet.
Expanded Volume panel has been renamed to Sound.
Expandable notifications now have slightly larger chevron/carrot icons.

Android 11 Developer Preview 3
If you're already running a previous Android 11 Developer Preview, you will simply see the update notification on your phone. If you don't, you can go to Settings > System > Advanced > System update. You can also find the factory image at the link below to manually flash it. Although keep in mind this will wipe the slate clean on your phone.
Download: Android 11 Developer Preview 3 Factory Images

We've already mentioned the release timeline for Android 11 in our coverage of Developer Preview 1. As per this timeline released by Google, Android 11 will be released sometime in Q3. We've just got the second developer preview in March. If all goes right we can expect Developer Preview 3 in April. Android 11 Public Beta releases will start in May.