Messaging capability from your MAC like your Mobile is an essential feature in this busy world.  Most of us are spending considerable time in computer and if you can do the messaging from your computer instead of the Mobile's tiny touch keys, it is going to save a lot of time and money. There are most of the Messaging services like Facebook and Google hangout works with the browser support. But there are a couple of good apps that work in MAC and Mobile with standalone apps and coming as free. See the list of the best 6 apps to Message Between Mobile Phones and Mac that you can try on your system.
Telegram
Telegram is a messaging app with a focus on speed and security. It's super-fast, simple, secure and free. Telegram seamlessly syncs across all of your devices and can be used on desktops, tablets and phones alike.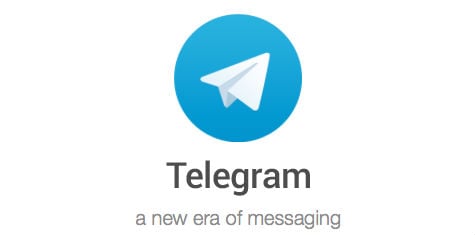 For those interested in maximum privacy, Telegram offers Secret Chats. Secret Chat messages can be programmed to self-destruct automatically from both participating devices. This way you can send all types of disappearing content messages, photos, videos and even files.
Related: Free Phone Call and Text From Mac using Google Voice
Viber
Viber is one of the most common ones extended support to almost all platforms like Windows, Blackberry etc. If you want to sign in with Viber you have to register with your cell phone number.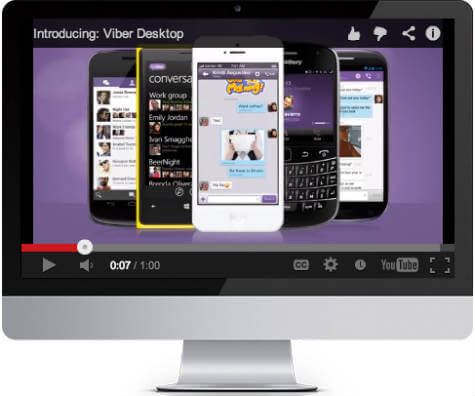 These apps allows you to send the photos, videos, texts, stickers and also supports video and group chatting. Thnumber of users hit 200 million at this point and growing up the numbers again. The mobile platform supports 3G and WiFi calls using the app.
WeChat, free messaging and calling app that allows you to easily connect with family & friends across countries. It's the all-in-one communications app for free text (SMS/MMS), voice & video calls, moments, photo sharing, and games.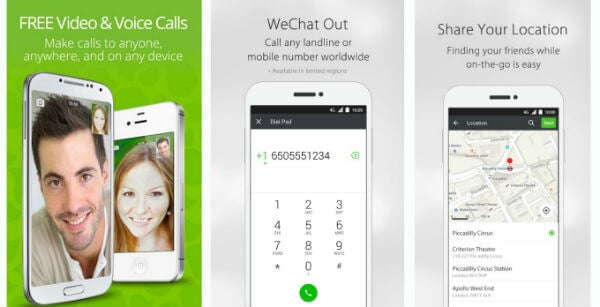 WeChat offers you the highest level of control over your privacy. You can utilize Real-time Location feature instead of having to tell others where you are.
ICQ
ICQ supports multiple platforms including Linux and older Java based devices to chat with friends on ICQ. This app supports different methods of chats and also offer support to speech recognition to send voice messages. You can group chat, share images, send voice messages and share your location. The availability of stickers is an add-on benefit to this App. Android version offers support to Android Wear that enables the user to chat from their Smart Watches.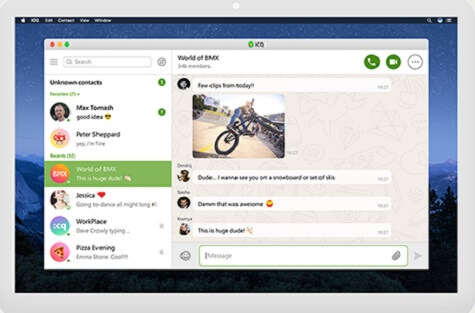 This app integrates video editor and capable to edit videos directly during chats and ICQ posts right from the app.
Line
Line is another fast growing service over 200 million users in 231 countries worldwide. Line supports free Emoji messages and ranked as the top free app in various other countries.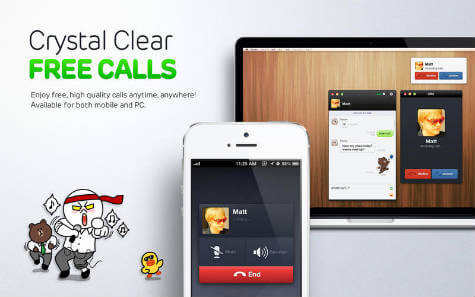 This apps enables you to enjoy free messages and voice calls between the mobile and Cell Phone platform. This app supports to send files up to 1GB size includes photos, videos, and other files.
Skype
Skype is one of the messaging app dedicated for video and voice chat. But there are lot of other things you can do with Skype like host a meeting, share your desktop, paid calls and text messages to mobiles and landlines.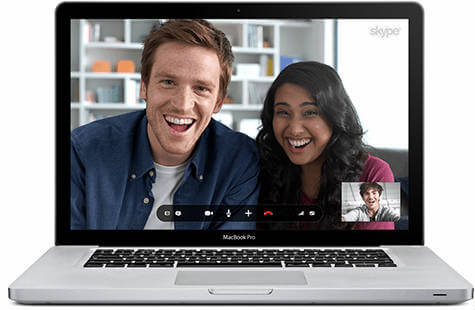 Skype supports video call on Skype and Facebook and free instant messages with emoticons to your friends, family and colleagues. Skype app is using around 250million users per month.
These apps are cross-platform and communicate each other with Android, iPhone and Mac computer. In addition to just chat function, you can transfer the files between each other.