The combination of Google Voice and Growl Voice is the best choice if you are are relying on text / sms messages for your business or personal use. You can make unlimited calls and text from your MAC to any phone in US and Canada for free with Google Voice. You can utilize this same feature from your MAC with a valid Google Voice Number and Growl Voice App.

If you don't have a Google voice account, please see How To Get A US Phone Number As Free to get a free Google Voice number before you go forward in this post. If you already have Google Voice Number then it is a matter of buying the Growl Voice App for your MAC. Here is the GrowlVoice MAC App from Mac Store ($4.99)
Once you get the free Google Voice Number, install the Growl voice App and login with your Google Voice account. You are almost done, you can do some customization per your choice of use.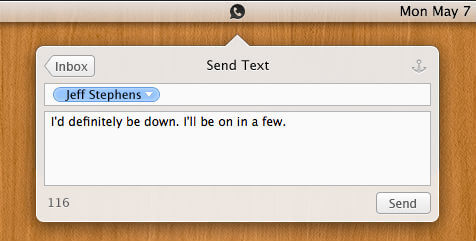 Once you setup the app, you can receive all text messages to the Google Voice number into your MAC screen. You will get Growl Voice's notifications instantaneously on your MAC screen and can reply from the same screen.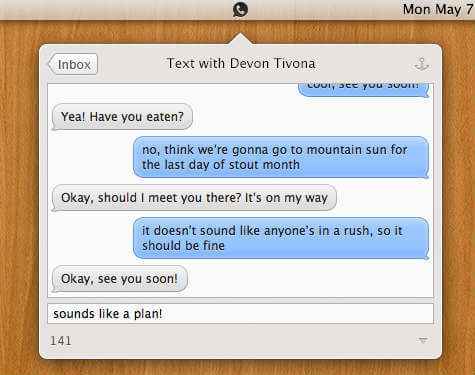 Growl Voice provides some additional features to manage inbox like sort messages by type, search, star, archive, mark as read, and more. Growl Voice enables you to make calls from MAC using your Google Voice number. Other than making the calls you can listen to transcribed voicemail and see the contact images.