To access e-pub books in pdf or any other format, the majority of people using dedicated devices such as Kindle, Nook and other e-readers and tablets. These devices are using some applications like Kobo e-reader,  known as e-pub readers to open the digital versions of books. Don't worry, if you don't have such dedicated devices for reading your favorite books. The ePub books will open in Windows devices using the epub reader apps to get the same experience.
Here are the best epub readers for Windows devices so that you can enjoy the pleasure of reading even from your laptop, desktop or a better convertible device.
Calibre
When you set out to look for one of the oldest and best Windows e-pub reader, you would come across Calibre. Apart from helping you to read books, this eBook reader can download e-pub books, download book covers and manage metadata. If you ever felt to read a book on a different device, use Calibre to transfer the book from one device to another.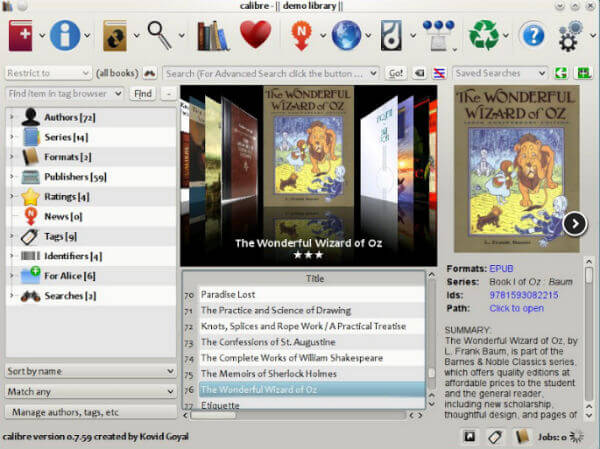 You could also convert books from one format like ebook pdf to other preferred formats. Don't limit yourself reading only books, as you can read magazines, comics and more on Calibre.
Download from Website: Calibre
Related: Best eBook Reader App for Android Tablets and Phones
Nook
Nook is an online book service owned by Barnes and Nobles, the world's largest booksellers. Besides being a bookselling service, it also serves as a digital store. You can test any books, news or magazines during the fourteen days trial period. After the trial period expiry, you can either buy or subscribe to those magazines that you prefer.
You can view the books with different line spacing, fonts, and themes. It has access to thousands of classics, and all of them will be available on all your devices as the e-pub reader syncs them online. Text highlighting and bookmarking also can be done on Nook e-pub reader.
Download from Windows Store: Nook
Kindle
Amazon's Kindle platform is a treasure house of a huge amount of e-pub books. Kindle is not only a well-known book library but also an e-pub reader. If you are getting the books from Kindle pub store, your best option is to get the Kindle e-pub reader for Windows.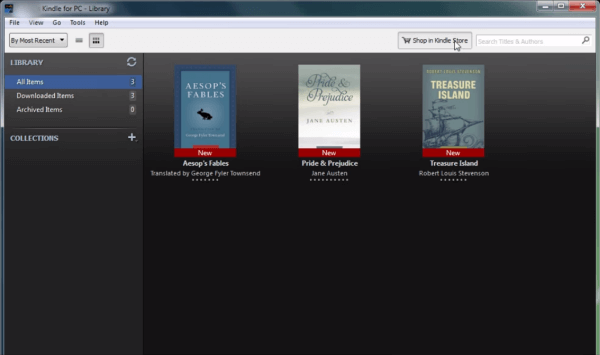 One of the highlights of this eBook reader is that it has no unwanted menus and other clutter of any sort. The fonts can be adjusted to fit your needs, that will be useful for even dyslexic users. If you are more of a listener than a reader, then the text-to-speech feature of this e-pub reader will help to finish the book.
Download from Website: Kindle
Related: Best Audio Equalizers for Windows to Enhance Audio Experience
Freda
Freda blends with Windows in a natural way and it looks like a native Windows app. You can customize it by utilizing its theme capabilities. Apart from e-pub, this ebook reader also supports formats such as Mobi, HTML, Fb2, and TXT. More than 50,000 classic books can be accessed for free from catalogs like Feedbacks, Gutenberg etc. You can even import your own books with ease.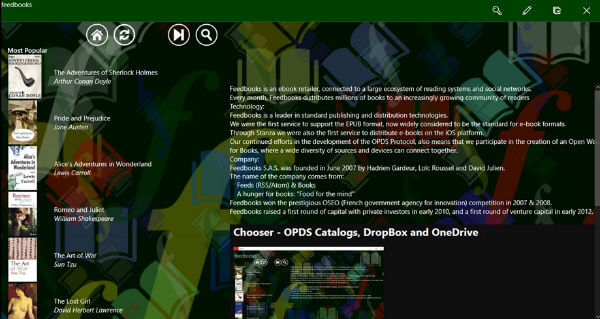 Connect your Dropbox account with Freda reader to access the books on all your devices. Text-to-speech is another feature that you would love on this e-pub reader. The bookmarking, annotation and highlighting features will add value if you are referencing e-pub books.
Download from Windows Store: Freda
Bookviser
Many readers will say that they love the feel of reading a physical book over digital reading. Bookviser is a way to bring such people to the world of digital reading. This Windows e-pub reader UI provides the reading experience similar to a physical book. Further, if you are not a fan of such UI, all you have to do is to make some changes in the settings.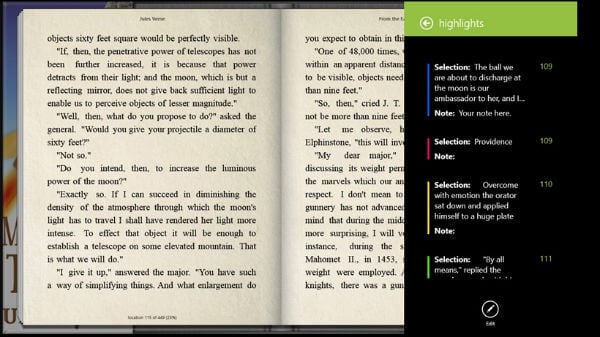 You can download free classics from public catalogs (such as Feedbacks, Project Gutenberg and Smashwords) using this e-pub reader. The progress tracking is also available to know how much you have finished reading. On Bookviser, you get to choose your preferred theme, dictionary support and more.
Download from Windows Store: Bookviser
Also read: Best Manga Reader Apps for iPhone and Android
Kobo
Similar to Nook, Kobo is also another Windows eBook reader as well as a bookstore to buy them. Kobo reader has e-pub and epub3 format support. To find stuff easily, there is a search feature for quick access. You can bookmark pages and to know how far you are done, reading progress tracking capability is available there.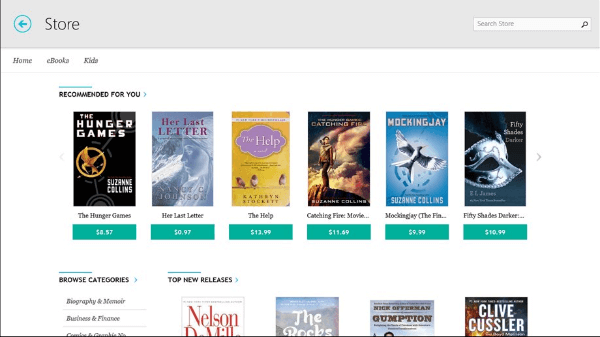 To customize the looks, there are themes available. Kobo e-reader store has over 5 million free and affordable books, comics and more for to choose and buy.
Download from Windows Store: Kobo
Cover
The Cover was originally made for comics reading. But, it will also act as an e-pub reader. The support for comics assures that it can handle image-rich books as well. It will handle formats such as pdf, cbz, rar, cb7 and more.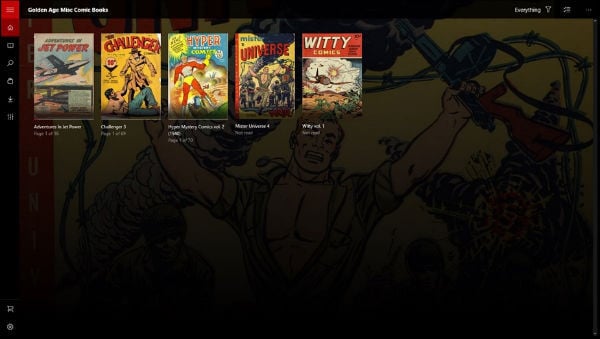 You can store only a limited number of books in the library. And that limitation will remove after the in-app purchase. Still, you can always store the books locally or on cloud storage services such as OneDrive, Google drive and so on. You can opt for single/dual page view, night/day mode and even adjust background color of pages of the e-pub books.
Download from Windows Store: Cover
Readium
Are you a person reluctant to install software on PC, then, "Readium" is for you. No need to install the software to enjoy the benefits of e-pub readers.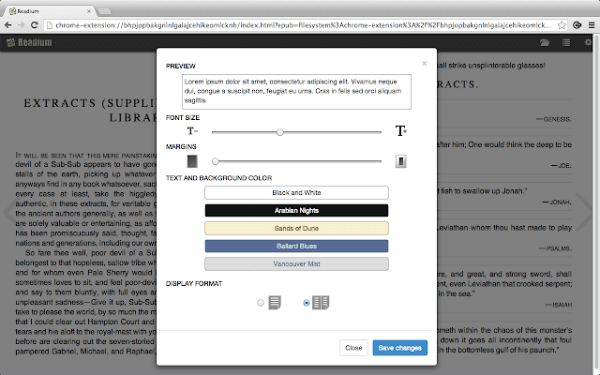 You can use Readium, an open source e-pub reader basically is a browser extension. Add this e-pub reader extension to the browser and enjoy all the e-pub books you want. Not only you can read the ebooks online, but it can also upload the books you have to Readium for reading them as well.
Download from Website: Readium
Icecream
Icecream e-pub reader is built by an app studio called Icecream apps, which has a good history of developing a Windows app.  This Windows e-pub reader has a bunch of appealing features packed in. Full-screen mode is a feature that many readers would appreciate. It avoids distraction and makes reading immersive. Its elegant search option is used to find stuff quickly.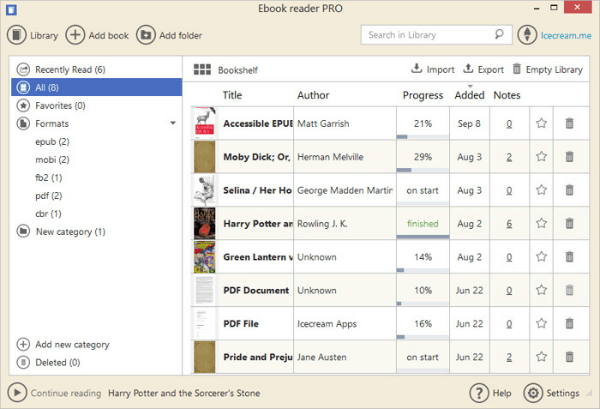 The page-turning gesture is so easy that the reader would enjoy it like a physical book page-turning. Not everybody can read a book in one sitting, so the read progress tracking will be a boon to you. You can read books in different languages as this e-pub reader supports multiple languages. This eBook reader supports formats like mobi, fb2, and so on.
Download from Website: Icecream
Bibliovore
Bibliovore is a perfect one for extensive readers who has a large library of books. It can store a large number of books. The organizational features of this eBook reader can help you to manage the library of books. Adjusting font on this e-pub reader is easy. Reading themes can be changed according to your choice.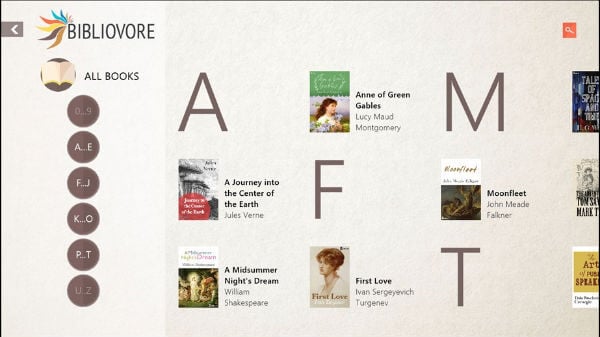 In addition, the metadata of books can be edited using this e-pub reader. It is better to make use of night mode if you are a night reader for the safety of eyes. All the books in your library will be available on all your devices since this ebook reader syncs them via OneDrive.
Download from Windows Store: Bibliovore
Fiction Book Reader
Fiction Book Reader is a Windows native app to read books. This e-pub reader is a paid one. The Export book option lets you save the book to OneDrive that you can access on all the devices.
Download from Windows Store: Fiction Book Reader
Best e-Readers for Windows
Do people still read! Many will say the answer, no. Evan Williams, the creator of Medium, says people have never read more in human history than now. Traditional reading might have diminished a little, but the digital reading is rising in these days. You know that reading is good. With all these Windows e-pub readers listed above, you now have one less reason for not to read.
Choose an eBook reader that suits you and start enjoying the process of reading. As playwright Alan Bennett said, 'A book is a device to ignite the imagination. To ignite your imagination, but don't forget to mention in the comments that which among the best e-pub reader you chose for reading.