Network Attached Storage is also known as NAS, is a networking solution for centralized file management. Let's assume that you're tired of paying for your cloud storage service or you require plenty of storage space, to begin with. This is exactly where NAS devices kick in. Consider Network Attached Storage (NAS) to be a storage device that's connected to your home or office network which provides enough space for authorized network clients to store and retrieve all sorts of data wirelessly from a centralized location.
Before we jump into the device lists, let's see what's NAS. It's like having a private cloud for your home or office network, where multiple clients on the network have the ability to access the same files. For example, in a home network, NAS devices can be put to good use for storing and accessing multimedia files or for performing automated backups.

NAS devices have advanced quite significantly in the last few years and today, there are plenty of options to choose from. Well, if you're looking forward to starting the new year with an all-new Network Attached Storage device, here are the best options that are currently available on the market right now:
WD My Cloud 2 TB Personal NAS
Western Digital is a brand that has quite a reputation in the storage segment, especially hard drives, but the company's My Cloud personal NAS lives up to the company's name as well with its sophisticated set of features. With My Cloud, users will be able to store and access all their media content which includes videos, music, photos and other files from a centralized location.
Everything's completely under your control, and as long as you have an internet connection, you're just a click away. Users will be able to directly connect to their personal cloud by using the My Cloud app available for smartphones or simply by signing in to MyCloud.com.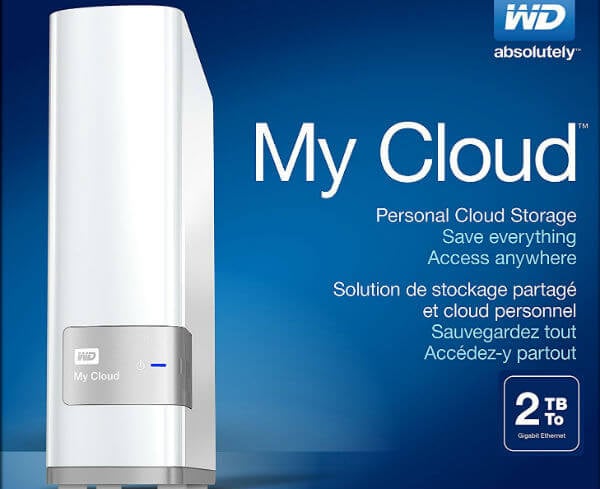 The My Cloud NAS has a feature called WD Sync that automatically synchronizes content across all your computers and your NAS to make sure all your files are updated and easily accessible whenever you want, wherever you want. If you feel like the 2 TB storage space won't make the cut for your requirements, the company also sells a 6 TB variant for all the space that you'll ever need for your home network.
Buy from Amazon
Also read: How to Get Stable Data Connection on Android Phone?
Buffalo LinkStation 210 4TB Private Cloud Storage NAS
Buffalo's LinkStation is a single-drive NAS device perfect for protecting your data including media files. YOu can use this personal storgae devcie to backup multiple PCs and Macs simultaneously. The terabytes of storage would be more than enough to store your personal and family pictures and videos.
The Buffalo NAS has local hard drive (4TB capacity with one drive bay) and also offer the personal cloud. With the cloud access, you can access and share the content from anywhere with an internet conncetion. With LinkStation, you can stream videos and photos to your DLNA/UPnP connected devices, download and manage files with Bit-Torrent clinets.
Buy from Amazon
Netgear ReadyNAS RN422 High-Performance Storage
When it comes to wireless networking peripherals, there's no doubt that Netgear is one of the market leaders out there. The company's ReadyNAS RN422 is a NAS solution for consumers who want the very best in terms of performance. However, the performance will also slightly depend on the hard drive that you're going to install on to the device.
Regardless, the ReadyNAS RN422 is powered by an Intel dual-core processor clocked at 1.5 GHz coupled with 2 GB of RAM for exceptional performance in the long run. There are two drive bays, so you can swap in and swap out your NAS hard drives anytime without any hassle. This NAS device from Netgear can handle up to 40 concurrent users, so if you have a small workspace, the RN422 should be able to easily handle it.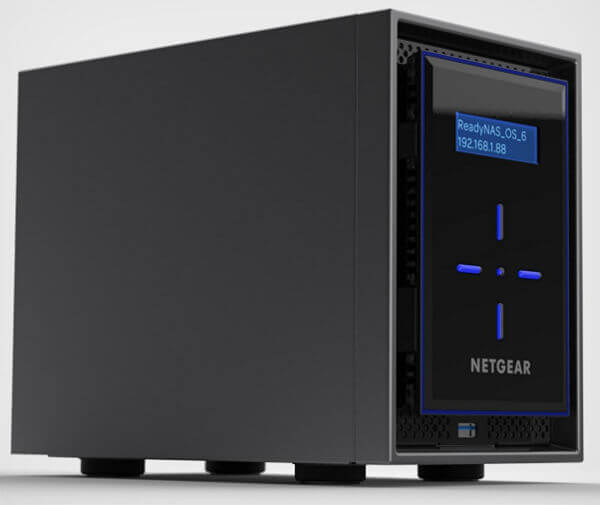 The RN422 has a compelling feature known as disaster recovery, which lets you restore all the data from the latest cloud backup (Amazon, Google Drive, Dropbox) in a worst-case scenario. Lastly, media consumption is not a problem at all, as the RN422 should be able to do an impressive job when it comes to streaming all your movies and other video files in HD quality.
Buy from Amazon
TerraMaster F2-210 2-Bay NAS Quad Core
The 2-bay TerraMaster NAS optimized for home users and built with the latest TOS 4.0 OS. The ARM v8 quad-core 1.4GHz CPU offer fast read/write speed upto 124 MB/s. The  hardware encryption fetuure makes sure your data is secure in the cloud. For media streamers, TerraMaster NAS offers 4K H.264/H.265 (max 30fps) live transcoding and supports the Plex and Emby media servers.
This 2-Bay NAS built for file storage, data backup and also supports cloud synchronization. You can assess your files from anywhere with remote access. Your data is protected with AES-256 Hardware Encryption. With TerraMaster you can backup data to cloud and also shcedule backup to run automatically.
Buy from Amazon
Seagate 3 TB Personal Cloud Media Storage Device
Seagate is yet another immensely popular brand when it comes to storage devices, and they usually go toe-to-toe against Western Digital to grab a chunk of the market share. The company's 3 TB Personal Cloud Media Storage Device is probably the NAS that you're looking to get your hands on, for your home network, due to its compelling set of features.
Similar to the WD My Cloud NAS that we just discussed, the Seagate counterpart also offers a Sync feature to keep your content up to date with your favorite public cloud services, and also have a copy of all the files. This NAS also ensures Easy setup and configuration as this was one of the company's top priorities during its development. The Personal Cloud uses just two cables for connection to make things simple, one goes to your home Wi-Fi router and the other goes into your wall socket for power.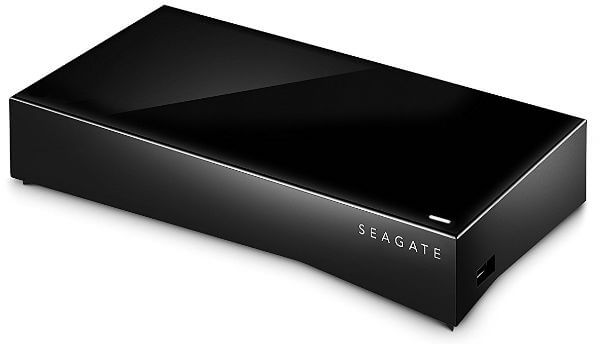 If media consumption is what you're expecting from this NAS, you will certainly be impressed with the Seagate Personal Cloud, as streaming 4K movies and other videos, music, and photos is an absolute breeze with support for multiple devices like Google Chromecast, Roku, Apple TV, Xbox One and certain smart TVs. Moreover, it supports Plex Media Server out of the box, that lets you organize all your media without any hassle, and stream it to any Plex-supported device at your leisure.
Buy from Amazon
WD My Cloud 4 TB EX2 Ultra NAS
We've got another Western Digital NAS featured in this list, but believe me, this one targets a completely different category of consumers. That's right, this WD EX2 Ultra NAS is for advanced users and professionals who want nothing but top-tier performance for a significantly higher price tag.
At $349, Western Digital promises some prosumer-grade features that you'd typically expect from a NAS at this price point. For starters, it's packed with WD Red NAS drive that's built from the ground-up to thrive in 24×7 NAS environments. It's powered by a high-performance 1.3 GHz dual-core process to make streaming as seamless as possible and it's also equipped with 1 GB of DDR3 memory to make multitasking effortless.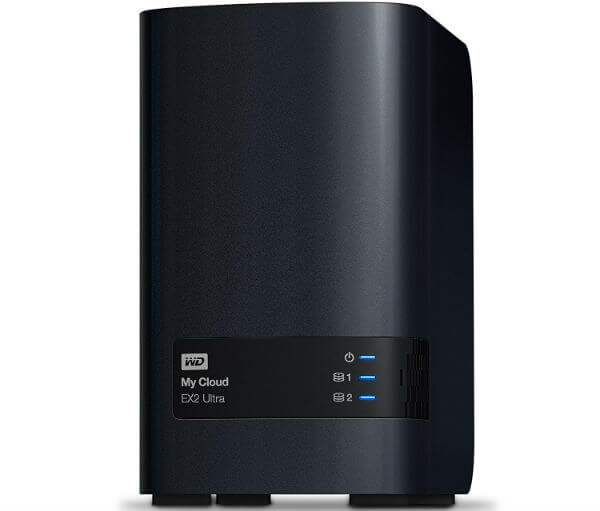 Apart from these advanced features, the EX2 Ultra also offers everything that you've seen on any regular NAS with Sync capabilities, enhanced data protection, centralized file organization and more. It also supports the Plex Media Server, if media consumption is one of your top priorities with this NAS.
Buy from Amazon
ZyXEL NAS326 2-Bay Personal Cloud Storage
Next, on the list, we've got a NAS solution from ZyXEL, but there's a catch here. It doesn't come with built-in storage. However, there are two drive bays to begin with, which can be completely utilized depending on your storage requirements. Install a couple of 4 TB NAS hard drives, and you'll have all the storage space that you'll ever need for keeping your media content intact.
With the ZyXEL Drive mobile app, you'll have complete freedom to access and share files from your NAS no matter where you are. The files are securely shared through private peer-to-peer connections to only those with your permission. The company promises a read/write performance of approximately 105 MB/s as long as the hard drives are configured in RAID 1.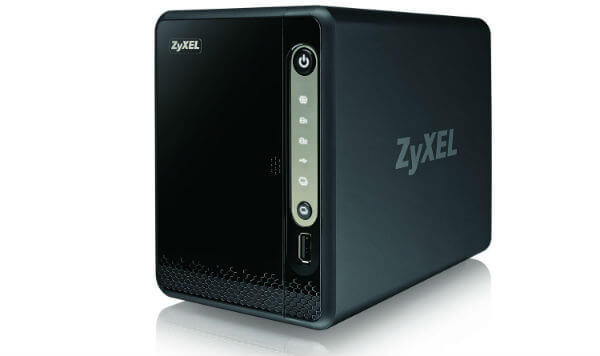 Additionally, with ZyXEL zCloud app, users will be able to access and play their favorite videos, music, and photos on the big screen with streaming devices such as Google Chromecast, Apple TV, Roku 3, Fire TV and compatible Smart TVs for all-round entertainment. All in all, if you can get over the fact that you have to purchase the hard drives separately, you'll be pleased with everything that ZyXEL brings to the table with the NAS326.
Buy from Amazon
Synology 2-Bay NAS Disk Station DS218+
Next up, we've got a NAS device that's closely priced to the Netgear RN422 that we just discussed. To much relief, the hardware it packs is fairly similar as well. To start things off, the Synology DS218+ is powered by a dual-core CPU along with 2GB of DDR3 RAM to meet your performance demands.
Now, as you might have guessed from the name itself, this NAS device is primarily intended towards media consumption, with support for 4K Ultra HD video transcoding on the fly. It also has support for Smart TVs, Apple TV, Roku, and Google Chromecast dongles so that you can seamlessly stream all your digital content anytime. Synology provides various mobile applications as well to let you enjoy your media library even when you're busy traveling.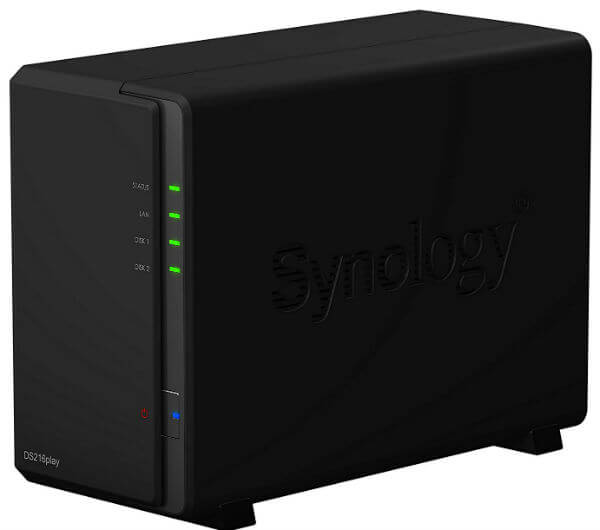 Synology claims a maximum read speed of 113 MB/s and a write speed of 112 MB/s, but that might slightly vary depending on the hard drives that you're going to use. The company has a fancy term called "Bulletproof Backup", a feature that lets you control all your data and ensure all your files are safe and secured with Synology. Disk Station also has a QuickConnect feature that allows for fast direct connection via a simple customizable address so that you can instantly access all your files and media even while you're on the move.
Buy from Amazon
WD 8TB My Cloud EX2 Ultra Network Attached Storage (NAS)
Last on the list, we've got one more NAS device from Western Digital. It's similarly priced and sports similar hardware to the My Cloud personal NAS that we discussed earlier, but if you're all concerned about how your NAS actually looks, believe me, this one is gorgeous. It's sleek, modern and certainly, the best looking NAS featured here on our list.
Well, looks aside, let's talk about its capabilities. My Cloud sports a USB port on the back to import photos, videos and other documents from external hard drives. Users will be able to upload, access and share their content using the My Cloud smartphone app or simply by heading over to MyCloud.com.
Streaming Videos is certainly not a problem with My Cloud, but if you're having a large media library, you might need to step up your storage space, but not to worry, Western Digital offers 4 TB, 8 TB, 16 TB and 20 TB variants of the My Cloud as well. If you're looking for a centralized file management solution for your home network, without having to burn a hole in your wallet, then this one's certainly your best bet.
Buy from Amazon
Well, we're glad that we could list out some of the best NAS devices that are currently available on the market right now. If you're looking to kickstart the new year with your own private cloud, then these are your best options. We know that everyone's budget is not quite the same and that's exactly why we've listed out NAS drives at multiple price points so that at least one of them falls within your budget. Believe me, your options aren't limited. So, which one of these NAS devices are you planning to go for, and why? Do let us know your valuable thoughts in the comments section down below.