These long battery life headphones and wired headphones prove to be one of the best for daily needs. We have passed across an era that had headphones connected to the audio jack of our phones. With time, the right kind of Bluetooth battery-powered headphones came up that had some of the longest battery life along with premium audio quality. With noise canceling technology (see the best noise canceling headphones) and quick switching between different devices; we have come across some notable Bluetooth headphones.
Here is the list of the top best Bluetooth long battery headphones that last long and are designed for the finest experience:
Plantronics BackBeat PRO
The new Plantronics BackBeat PRO pours rich audio and is featured with Active Noise Cancelling attributes. The LED lights blink to indicate the remaining power. These wireless headphones are offering a long battery life, around 24 hours to stay connected with your playlist. BlackBeat comes along with NFC pairing and 14 different languages to give away status alerts. These sleek black designed headphones have a hibernation state to save power and thereby providing a longer battery life.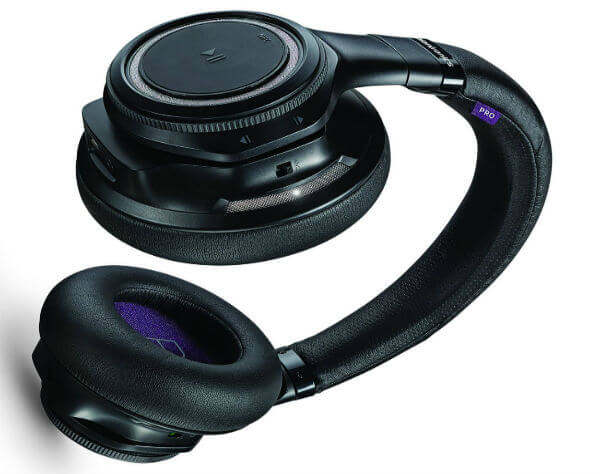 With multiple device sync technology, it is manufactured to keep the users at their ease. It syncs to your tab and smartphone at the same time. The headphone is compatible with iPhone, iPad and Android gadgets.  The weight being 11.8 ounces, this is the right sort of headphone one would prefer especially during travel.
Battery Life: 24 hours music | Noise Cancelling | Bluetooth: 4.0 with EDR | Buy from Amazon
Related: Best Wireless Bluetooth Earbuds to Replace Apple AirPods
TaoTronics Active Noise Cancelling Headphone
TaoTronics is offering the longest play time for this Over-Ear headset that can play up to 25 hours for one charge. The aptX technology is offering the best clarity calls and equipped with CVC 6.0 Noise-Cancelling Mic. The headphone earcups made with high quality very soft earcups for maximum comfort. The additional audio port can be used to connect the headphone directly when the headphone run out of the battery.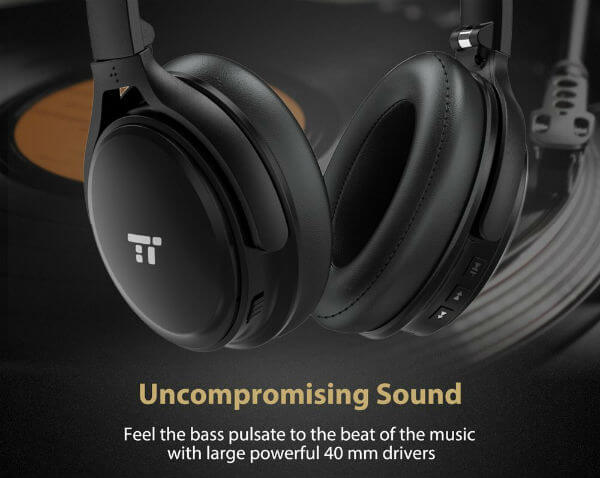 The sound quality is exceptionally well, and produce high-quality sound with balanced mid-level bass and bright highs. This adjustable fit active noise canceling headphones is lightweight and comfy best fit while you travel. This long battery headphone is capable to play music up to 25 hours.
Battery Life: 25 hours music | Active Noise Cancelling | Bluetooth: 4.2 with EDR | Noise-Cancelling Mic | Buy from Amazon
Sony MDR-ZX770DC
Sony is well known for the devices it manufactures. The Sony MDR-ZX770DC is one such masterpiece with long battery life. This wireless Bluetooth headphone gives its user four different kinds of listening modes. The battery of this Bluetooth headphones lasts approximately 13 hours of continuous music, up to one hour of calling or 15 hours of standby time.
With a comfortable cushion like earplugs, the headphones weigh about 1.8 ounces. It remains light and has a built-in microphone which facilitates hands-free calling. It also has a Beat Response Control for high bass response.
Battery Life: 13 hours music | Digital Noise Cancelling Technology | Bluetooth: 4.0 | Buy from Amazon
BOHM Headphones
Available in black and silver, this stylish headphone connects and streams music to your smart devices over a 33-foot range. With a reasonable price and user-friendly features, these headphones are a recommended buy.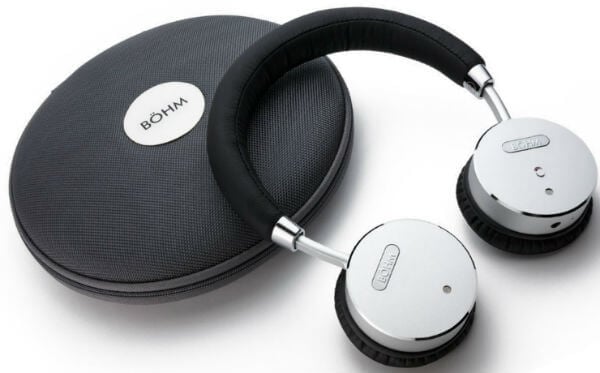 With 1.8 pounds, this is the perfect package if one is looking for the right kind of premium bass headphones; perfect as DJ headphones. The device charges within 3 hours and gives an 18-hour long battery time for a long playlist. The ear cups are made of leather and give the user the comfort they are looking for.
Battery Life: 18 hours music | Noise Cancelling | Bluetooth: 4.0 | Buy from Amazon
Phiaton BT 220 NC
Weighing roughly 1.3 ounces, the Phiaton BT 220 NC comes with an evolved feature called the Clear Voice Capture. The CVC is an attribute that cancels out the unnecessary noise and makes calls crystal clear to the person on the other side of the call. BT 220 blocks roughly 95% of the noise.
This gives a noise-free background to listen to your favorite music. Up to two Bluetooth devices can be connected simultaneously to this headphone. It reaches a full charge state in about 1.5 hours to give 17 long hours of playback life. It has a call time of roughly 10 hours and a standby of 26 hours. 
Battery Life: 17 hours music | Active Noise Cancelling | Bluetooth: 4.0 | Buy from Amazon
iTeknic Bluetooth Headphones Neckband
Are you looking for a lightweight long-lasting battery headphone? Then have a try on iTeknic neckband headphone. This 150mAh and low power consumption chip offer 24 hours playtime. This headphone featured with Bluetooth 5 technology. The sweatproof design makes this headphone ideal for the gym. The DSP noise reduction filter out the environment noise to make sure this offer a crystal clear voice.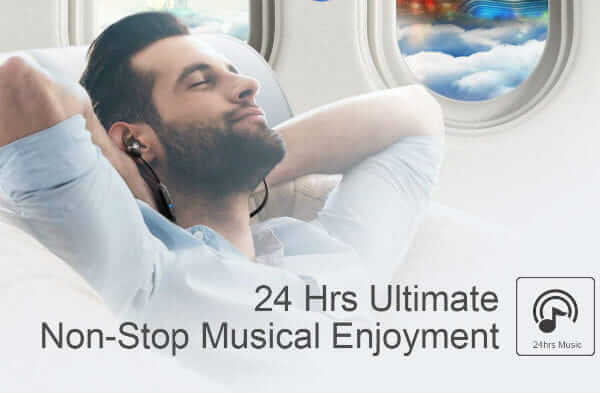 Battery Life: 24 hours music | Active Noise Cancelling | Bluetooth: 5.0 | Buy from Amazon
Editors Note: You can have an additional discount from Amazon store. please see the link for iTeknic Bluetooth Headphones 20% Discount Code.
LG Electronics Tone PRO HBS – 760
Available in 6 different colors, this stereo headset comes from a well-known manufacturer. The LG Electronics Tone PRO HBS-760 is an exceptional blend of quality and user experience. With 16 hours of talk time and 11 hours of music, this Bluetooth headphone is stylish and gives the finest acoustic experience.
This headphone provides an effortless transition from office work to leisure time. The headphone proves to be user-friendly which helps to get connected and stay connected with a simple touch. It weighs approximately 6.4 ounces.
Battery Life: 11 hours music | Premium Audio | Bluetooth: 4.0 | Buy from Amazon
Wireless Bluetooth Long Battery Headphones
Bluetooth Headphones play a core role in our ever busy technology haven. From attending hands-free calls to listening to music from around the globe. Battery powered Bluetooth headphones are the new talk of the town. This wireless freedom is evolving as we speak, to various designs and styles to be user-friendly. However, initial stages came across problems of battery life and audio quality. One or the other must be sacrificed to get a new benefit in these Bluetooth headphones.
Related: 7 Best Bluetooth Wireless TV Headphones
Let you get into the wireless world, start with these battery-powered headphones. Buy some headphones that can give you entire day lasting music experience with long battery life headphones. Experience the best audio with the right bass to give you the perfect acoustic sense.