Unless you've been sleeping under a rock the last couple of weeks, you've probably heard of ChatGPT somewhere. It's an open-source AI chatbot by OpenAI, designed with the aim of making AI more natural to interact with. ChatGPT's capabilities have created a lot of buzzes, though. And now, you can integrate ChatGPT into your Google search with a ChatGPT browser extension.
There are quite a few ChatGPT browser extensions available, by the way. But we're only interested in the one that makes ChatGPT as easy to access as your search engine. We don't want to replace the search engine with ChatGPT because while ChatGPT can give you direct answers to your queries, it is not a search engine.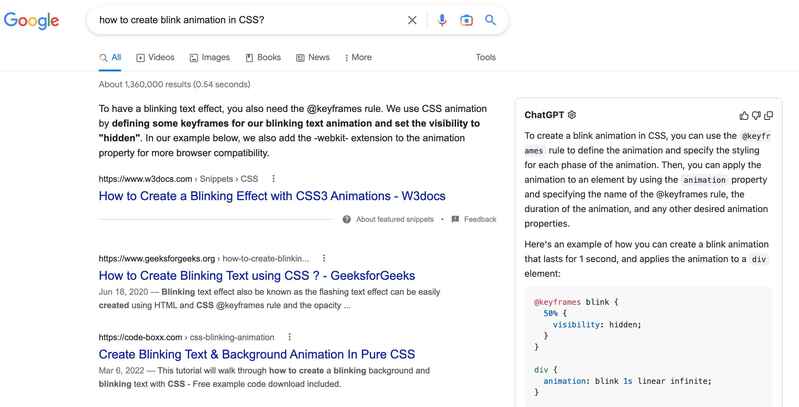 Install ChatGPT Browser Extension for Chrome
The browser extension we will be using ChatGPT for Google, which is available for both Firefox and Chrome. It is also important to note that not all browser extensions are safe. Sometimes, some malicious actors just want to profit from the popularity of something. So, there is a clone of this extension out there with injected malware.
To be safe, and know you're installing the right extension, follow the links here to download ChatGPT extension for Chrome ChatGPT for Google Browser Extension.

Click on the download link above to head to the ChatGPT for Google page on Chrome Web Store.
Click on the Add to Chrome button.
On the confirmation pop-up, click Add extension.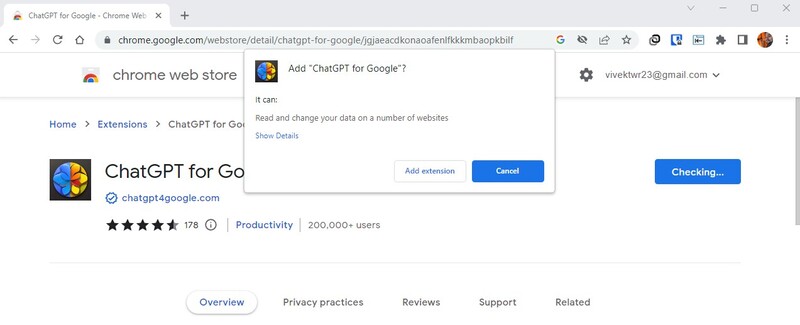 Install ChatGPT Browser Extension for Firefox
Similarly, we can install the same extension on Firefox if you're a Firefox user. If you're using Firefox because you don't want to hand over your browsing data to Google, you're probably also not using Google as your default search engine.
Despite the name, ChatGPT for Google actually works with almost every search engine, including popular alternatives like Baidu, Bing, DuckDuckGo, Brave, Yahoo, Naver, Yandex, Kagi, and Searx. Proceed to download the extension for Firefox: ChatGPT for Google Browser Extension.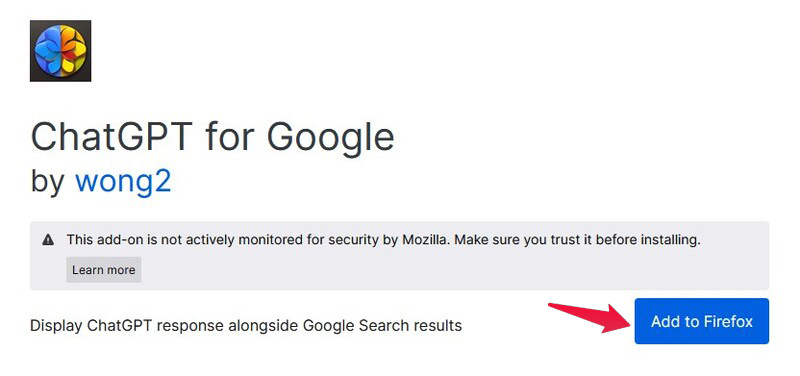 Click on the download link above to go to the ChatGPT for Google Firefox extension page.
Then, click on the blue button that says Add to Firefox.
Click on the Add button on the popup that appears.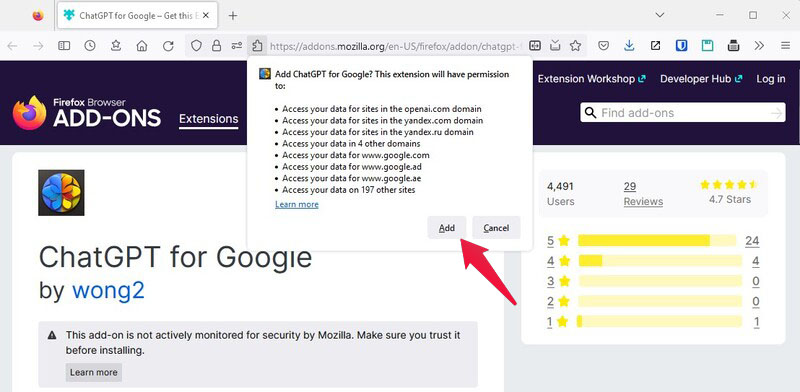 Log in to OpenAI
Regardless of your browser or search engine, once the ChatGPT browser extension is installed, you will have to log in to your OpenAI account. Most of you probably don't have one, which means you will have to create it.
In fact, if you try to search for anything in your browser, that's pretty much what it will tell you. That is because you have to log in to OpenAI to use ChatGPT. And it's kind of necessary to prevent other bots from using ChatGPT. Let me rephrase that. This is necessary to prevent other bots from misusing ChatGPT.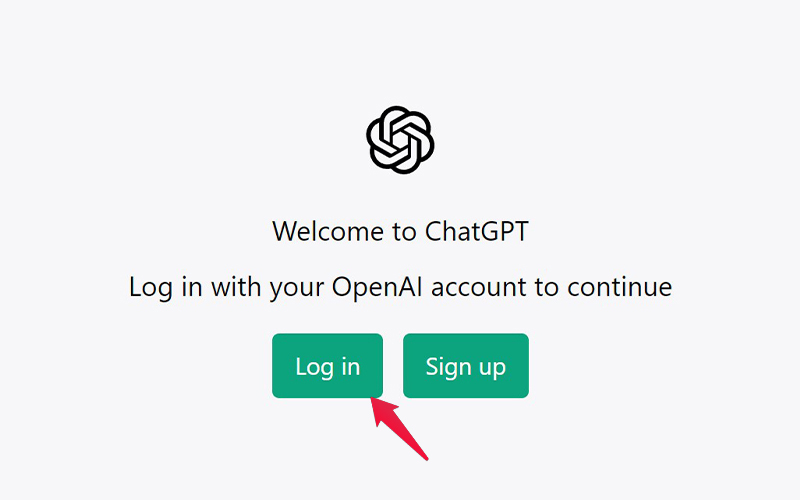 Visit chat.openai.com.
Click login if you have an account, or Sign up to create a new account.
Fill up your details, and follow the on-screen instructions to continue.
Use ChatGPT with Your Search Engine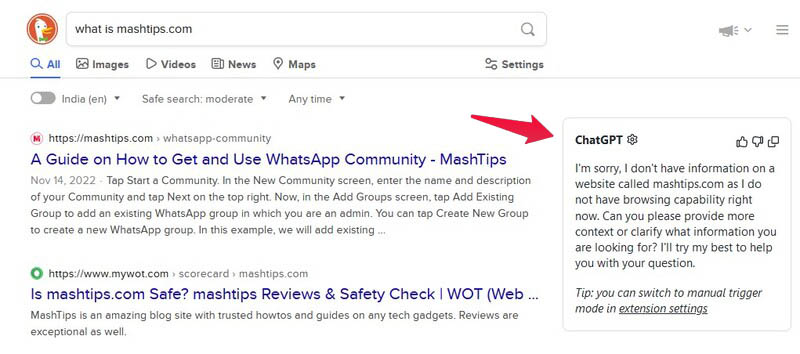 Now that you're logged in, you can start typing your queries in your search engine of choice and start using ChatGPT. You will have your search engine listing search results for every query on the left. On the right, you will have the output from ChatGPT as if you had typed the query in ChatGPT.