The iPhone keyboard is really easy to use and helpful while texting. With the auto-correction and predictive text features, it remembers the most typed words and lets you finish sentences and word in real quick. But sometimes, it can be really awkward with some unnecessary words you typed lately. To remove such unwanted text prediction, you need to clear predictive text for the iPhone keyboard.
You can see how you can clear predictive text and autocorrections on the iPhone keyboard.
Clear Predictive Text and Auto-correction on iPhone Keyboard
The iPhone keyboard has a "dictionary" personally for you. It stores the words you type the most (when the option is enabled) and it causes predictive text to popup and weird autocorrections. To reset it to the normal state, you need to reset the iPhone keyboard dictionary.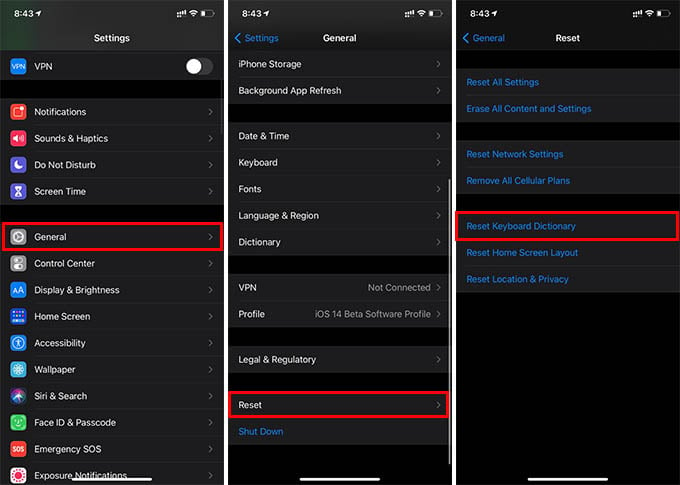 Open iPhone settings.
Go to General.
Scroll down and tap the Reset option.
Tap the "Reset Keyboard Dictionary" option.
Enter your lock screen passcode.
Confirm to clear the iPhone keyboard dictionary.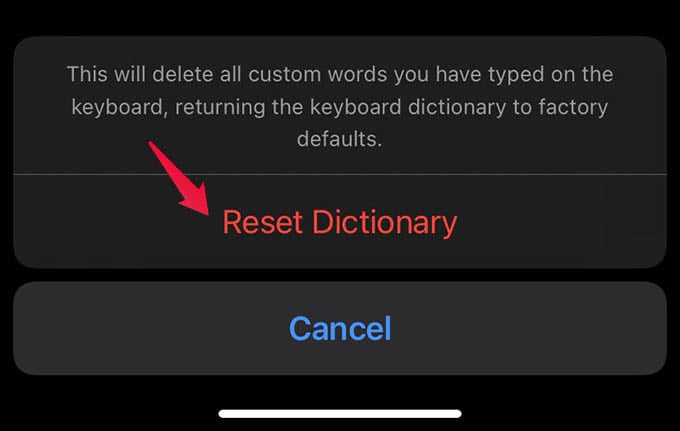 Now that you have reset the iPhone keyboard dictionary, it will clear predictive text as well. There will be no more unwanted autocorrections based on your previous usage behavior. You can thus clear your iPhone keyboard occasionally to make your texting feel fresh.