FaceTime Audio Calls allows you to make Free International Phone Calls from iPhone. FaceTime calls support both Audio and Video calls for free from any iPhone, iPad, and even from Mac. The nice thing about FaceTime calls is, you don't even require a phone number to make and receive Facetime calls. Basically, you can call any iPhone or iPad that registered with an Apple ID.
When you make Facetime calls, it doesn't matter whether you are local or international. The FaceTime calls support both national and international calls for free between iPhone to iPhone or other between other Apple devices. Let us see how to make free international calls from iPhone through Facetime Audio.
When you open your contact list, you can see audio and video buttons near to FaceTime feature.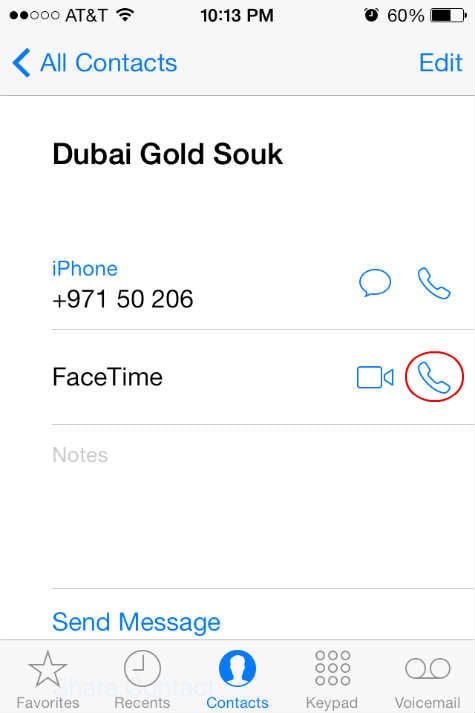 The only requirement for this call is that both devices should be on the iOS platform which supports FaceTime. You are free to call unlimited calls using this feature anywhere in the world.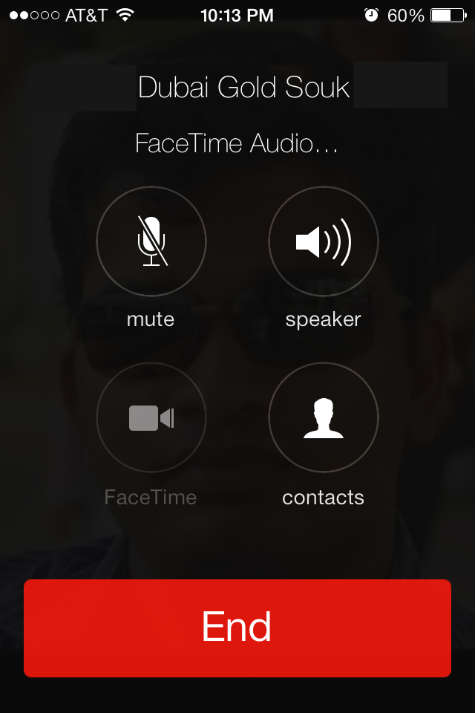 If you are calling to a number that is not supporting FaceTime or not using an iOS device, don't worry, you will end up an error message like this.
iPhone Apps to Make Free Calls to US Landline and Mobile Number.
Tap on the Audio Call button near to FaceTime. You will get an error message if that phone number is not an iOS number or not support FaceTime Call.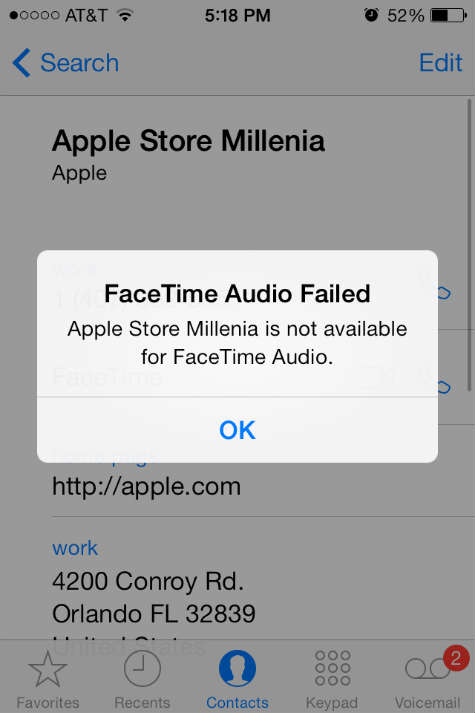 This is an excellent feature to make audio calls to an iOS number anywhere in the word as absolutely free. It is neither going to charge you International rates for the calls nor utilize excess data for your FaceTime video transferring that was offered by iOS6.
Please see this post How to Watch and Limit Data Usage in iOS7 if you are worried about your excessive data usage in iOS 7.
iPhone FaceTime Calls for Free International Calls
This free international call app is built-in with iOS devices and free from Apple. This international free calling feature is a nice add-on from Apple. The Facetime call is easy to initiate and which allows making free calls to another iOS user without utilizing cell phone service provider minutes. The only downside of this call is it may use your 3G or 4G data unless you are not able to connect to WiFi while making the FaceTime Audio Calls. Fortunately, iOS 7 brings up the new feature that will help you to choose Audio or Video FaceTime Calls per user choice anywhere in World.