iPhone 6 from Apple packed with iOS 8, built with lot of hidden features and configurations. Most of these features you might be aware already. But there may be a couple of them you are still not aware of or never used on your device.
Well, we are exploring the most existing features of iOS 8 with iPhone 6 that we collected from our reader's QAs and comments.
You will find out very exciting tips here and can share with your friends and family that may help to save time.
Please share your own tips by commenting here if you think those tips are worth to share with us..
1, How to get Magnifying Glass on iPhone Screen?
This feature allows you to zoom and see details of any picture in you phone. This magnifying glass will work even in your home screen. You can turn it on Settings > General > Accessibility > Zoom – Turn On.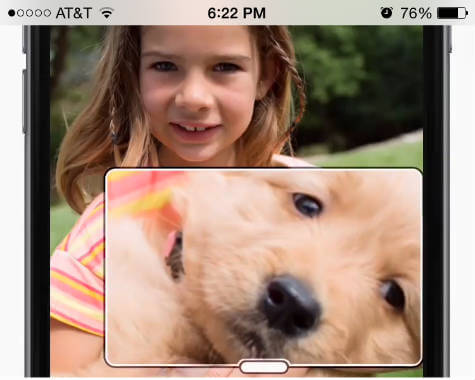 To get this feature, you have to double tap with three fingers on any screen or picture and the magnifying glass will popup.
2, How to Take a New Photo Even Your iPhone Says Memory Full?
Don't worry f your phone is out of memory and still you want to take a picture without deleting your old pictures.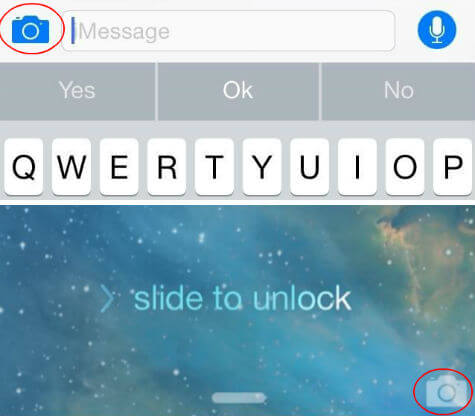 You can try to take a picture from your lock screen after swiping up your camera button. The second solution is to take the picture from your message sending window by taping on the camera button. In both case the picture will save into photo album. Apple recommends clean up your phone to release memory by deleting unwanted apps, pictures and videos.
3, My message time stamps are missing. How to see back time stamps on my message window?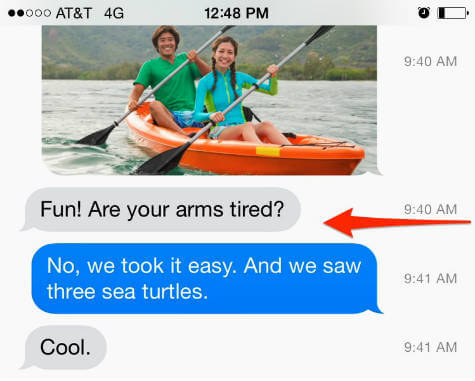 By default the time stamps are hidden in iOS 8. To see the time that your message sent or received, please go to Message and open message window that you want to see the time stamp. Tap, hold and swipe from right to left > All time stamps will be on right side of message window.
4, Why is my message window showing blue and green color background for text message?
Simple answer is Blue means it is sending over Apple iMessage and it is free. Green background text means the message is sent over SMS and it may cost you depends on your provider plan. More details we described in this article How to know my iMessage is free or not.
5, How to turn on my battery percentage on iPhone top menu bar?
By default, apple won't show the iPhone battery percentage on top menu bar. But it is very simple and essential feature.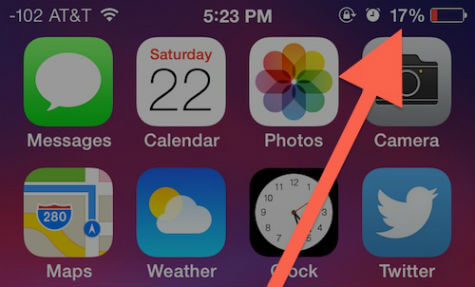 You can turn this on in iPhone Settings > General > Usage > Battery Percentage > Turn On.
6, How to change iPhone text size to a bigger?
iOS8 default text size may be too small to read. Don't worry, you can easily change the text size.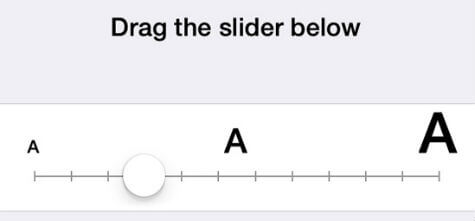 Go to Settings > General > Accessibility > Larger Text > Turn On Larger Accessibility Sizes > Drag the slider below to required size.
7, How to Flash My iPhone LED for Alerts?
When you are driving or if you are in a movie theatre, you may not able to listen your notification or ring tone for important message or call. In this case you can turn on your iPhone built in flash light for notification.
Settings > General > Accessibility > LED Flash for Alerts > Tap to Turn On.
8, How to forward one or more text message from one person to another one?
This is very helpful if you want to forward a website link or address or location from message window. There is an option to forward all selected messages from one person to another from message window.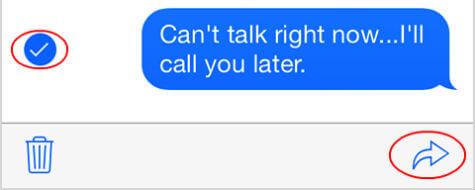 Open messages window > tap and hold one of the message you want to forward > tap More from option popup> Now select the text blocks from left side check box > tap on forward icon in bottom right corner > add the number for the person you want to send the message in next window > send.
9, How to set quite hours on iPhone or make your iPhone complete silent?
Go to iPhone Settings > Do Not Disturb > Select Manual or Scheduled and set time.
10, How to quickly respond to a message on iPhone without opening message window?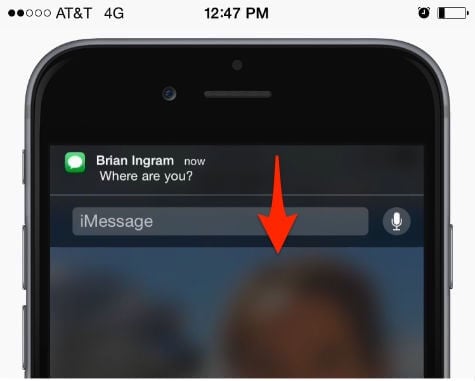 You don't need to open the message window to respond back for a message. You can send a quick reply. Drag from to to down while you receive the message and reply there. You can do this from any screen on your iPhone.
11, How to notify for an important email reply on your iPhone?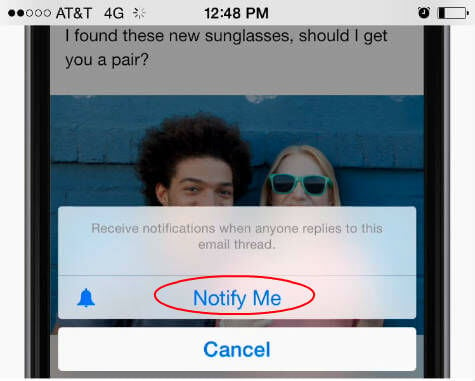 Are you waiting for an important email reply? You can set your device to notify you when you get a reply for any particular email thread. Open email message > tap flag on left bottom corner > select Notify Me…