I occasionally use iCloud email on my iPhone to check personal emails. However, my Windows 7 laptop had a hard time to successfully integrate with the iCloud email account. Apple released iCloud integration package for Windows users and the result was not much impressive. Microsoft did a nice job on Windows10, where iCloud can work with Windows mail app almost like MAC mail app. The email setup was simple, a plug and play process, you have to give your email id and password, the rest will take care of Windows itself. I was able to connect both my iCloud Email and Calendar without any extra effort.
In windows10, you don't need to setup your iCloud Calendar and Email separate. You setup either iCloud email or iCloud calendar and the other one will automatically configure your Windows app.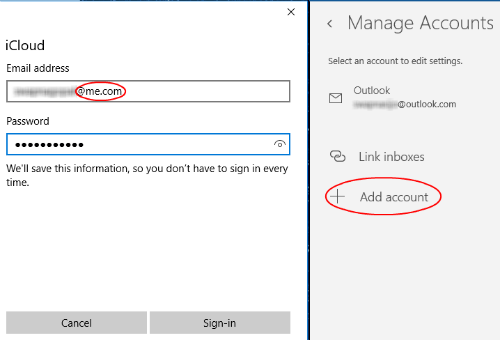 Let us see how to setup iCloud email first. Open Windows Email App. Click on Email Settings icon (gear) > Settings > Manage Accounts > Add Account > Choose an account > iCloud > add your iCloud account.
Related: How To Add Country Holiday Calendar in iPhone / iPad
Please make sure you are using me.com domain while adding the iCloud account, like [email protected]. Now enter the password and click on sign-in and click Done on next screen, you are ready to go.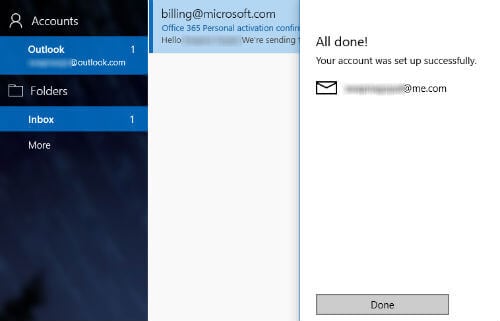 On Windows Mail left sidebar, you can see a new iCloud account with inbox and other related folders under the iCloud account.
Related: Sync iCloud with Windows10 Calendar in Real Time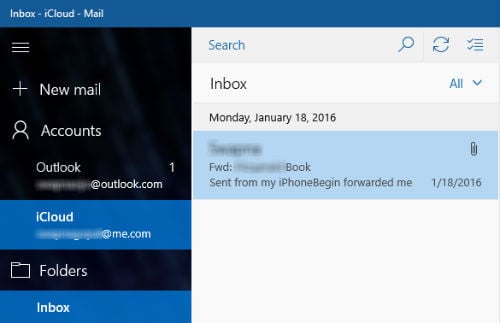 In addition to outlook account, Windows 10 email client can direct import accounts like Hotmail, Live.com, Hotmail, MSN, Google and iCloud without much effort and the good thing about that, no need to give server details manually.