This article continues about the Questions about New iPhone and iOS8. If you missed the Part 1 of this article,  Please don't miss Part 1 for iPhone Questions and Feature.  and continue for more tips at this Part 2 article here.
12, How to share your location with your friends for one hour or for one day?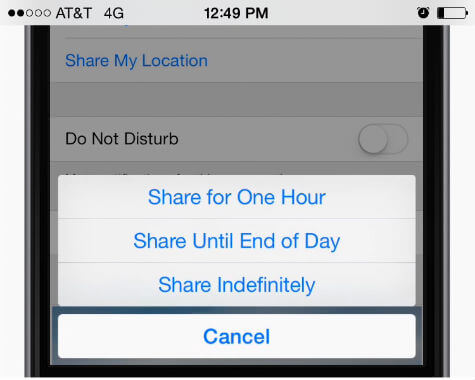 When you plan for a trip on the way to back home you can share your location with your family members. You can limit the share time for one hour, or one day or even for Indefinitely.
13, How to Share photos and videos with your friends using Airdrop?
This is a quick and easy method to share photos, videos or document with your friends when they are nearby.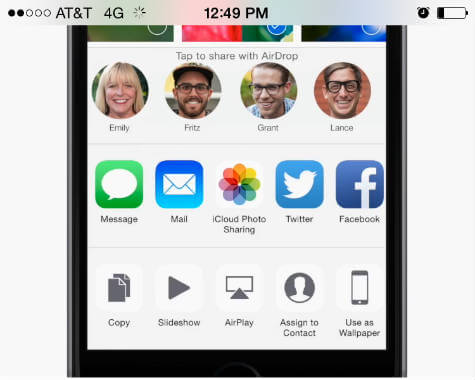 Select the document and tap on right up arrow key in bottom right corner of the screen. Select the airdrop and select the person you want share from the available airdrop contact.
14, How to see a clean webpage on your safari window without any adds?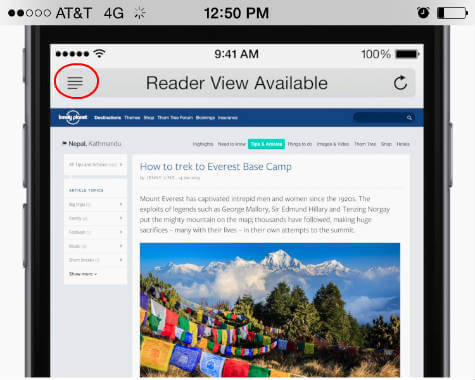 You visited a webpage with too many advertisements and annoying popups. You can see a clean view of the website on safari by taping on address bar top left icon.
15, How to keep text notifications quite from a group or person?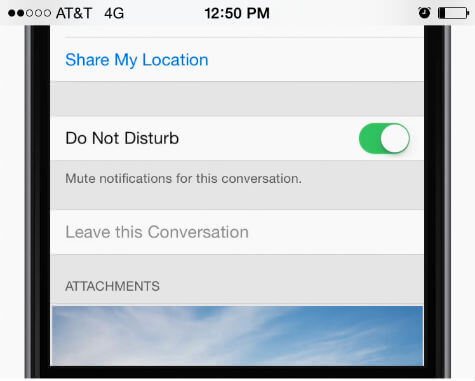 You may want to keep quite the text notification from a group chat or friend. Open the chat window of the person you want, set silent > Details > Tap on Do Not Disturb.
16, How to quick respond to a call with a text message?
When your phone rings and if you are busy, you can immediately send a pre-written text message instead of muting the your phone.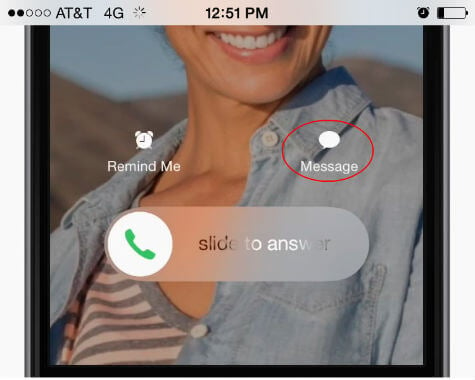 Tap message icon when you get the call and select the pre-written message from available list.
17, How to change the pre-written text message for call response?
iPhone settings > Phone > Respond with Text > Change the text message from available list.
18, How to deny a call from iPhone lock screen?
Please press the iPhone Sleep/ Wake / Lock button while you receive the call. This will reject the incoming call and your phone will go back to sleep.
19, How to make your favorite album from iPhone Photo Library?
You can select your favorite album from iPhone photos. Open the photos from your phone and tap on favorite on bottom middle icon.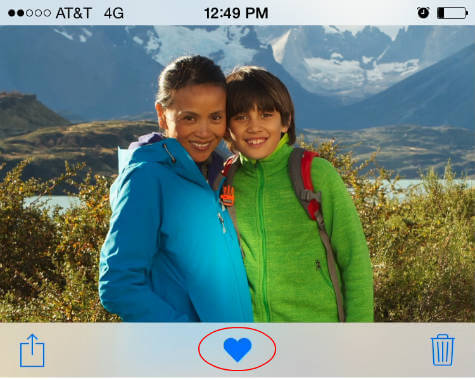 Your phone will collect all the favorite photos as one album and save into new Album called Favorites.
20, How to get back deleted photos from iPhone?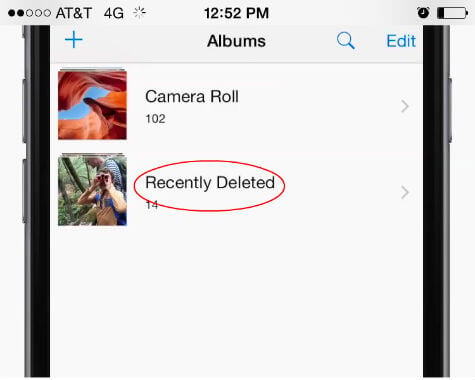 iOS 8 provides this feature to get back the deleted photos. You can retrieve the deleted photos from Photos > Albums > Recently Deleted
21, How to delete more than one email at a time from email app?
Open your email app > tap on Edit button on top > select more than email with left side check box > Tap Archive or Delete.
22, How to set custom vibration pattern for iPhone 6?
You don't like the default iPhone vibration pattern? You can easily change the vibration pattern on your iPhone to a list of predefined pattern or custom one in the iPhone.
Settings > Sounds > Ringtone > Vibration > set any vibration pattern from Standard list or Create a custom one.
23, How to turn off Notification Repeat Alerts?
By default, once you get any message or missed call you will get notification repeatedly until you open the notification or message. You can disable this repeating notifications if you think it is annoying.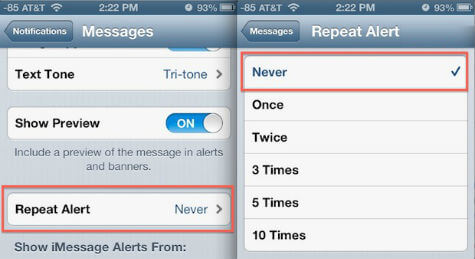 Go to iPhone Settings > Notifications > Messages > Repeat Alerts > Select the repeat interval.