In connection with the Windows viruses and impossibility to start regedit or Windows in whole, sometimes Windows users need to reset windows password from outside. There is one utility in Linux chntpw, which was originally designed to reset passwords, and then acquired the registry editing ability.
Here is the steps to reset the password using Ubuntu OS CD.
1. Boot from a LiveCD or install a second system Ubuntu.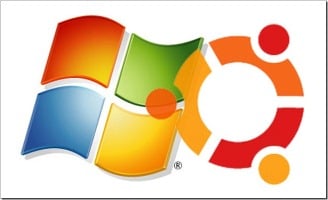 2. Install chntpw utility:
sudo apt-get install chntpw
3. Mount Windows partition:
Find the Windows partition:
$ sudo fdisk -l
Assume it is on /dev/sda2. Next step is mounting of the partition:
$ sudo mkdir /media/windows
$ sudo mount /dev/sda2 /media/windows
4. Find the user whose password will be changed
$ chntpw -l /media/windows/Windows/system32/config/SAM
5. Password resetting
$ chntpw /media/windows/Windows/system32/config/SAM -u Administrator