You may be using your Android tablet to browse the web, read the news and some time to watch movies. But you can convert your tablet to a phone to make calls for free of charge. This is a replacement for your mobile phone in certain situations like when your mobile phone is running out of battery, or you reach your monthly minute limit.
There are a bunch of solutions to convert your tablet into a real smartphone device using third party apps and paid VoIP services. We selected two free solutions here, one with Google Hangout and the second one using Google Voice and VoIP service.
Google Voice is a free service from Google that provides unlimited calls to US and Canada for free. For more instructions to get a free Google Voice number, please read How To Get A Free US Phone Number?
You need only one email ID to get Google Voice Service and you can use Google Voice Supporting App to call from your tablet to any phone in the US and Canada for free.
Google Hangout Dialer
Google hangout integrates with Google Voice number, and now you can turn on this dial service and start calling using the app Google Hangout Dialer from Google play. This is the easiest solution to set up and configure and make calls from your tablet.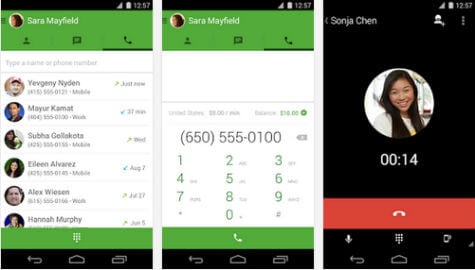 After installation, you can access all phone calling features directly from Hangouts or use Hangouts Dialer for a shortcut to the dialer screen in Hangouts. This app offers you free calls to US, Canada, and other Hangouts users.
Related: Best 5 Android Apps to Make Free Calls to Any US Landline and Mobile Number
Google Voice with VOIP App
Google Voice can be used with Vonage App to make calls directly from the App using the Google Voice number. You can download Vonage free app from Google Play Store. Once you download Vonage app, you have to create a new free account with Vonage App and register it with your Google Voice number.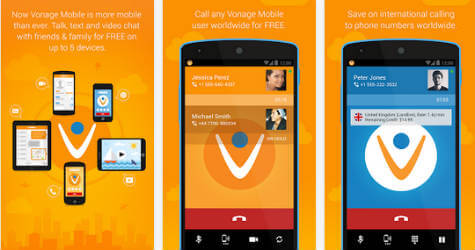 With Vonage apps, after you register this Google Voice number with a new account, you can use the same account for five different devices to log in and use the same number to call any phone in US and Canada for free.
Viber Messenger
Viber is one of the famous voice and video chat apps that support almost all the platform. Once you create a Viber account by downloading Viber Messenger app from Google Play Store, you can set a number to work with Viber on Viber Settings.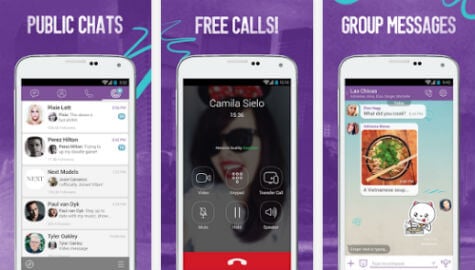 To make calls from Tablet using Viber, you need WiFi connectivity. Simply choose a contact from your phone book or enter a phone number to add a new contact on Viber messenger. You can call any phone based on your country for free.
Related: How to Convert Your Android Tablet into A Dash Cam
After you setup, the new account in Vonage app with Google Voice Number, open the app, go to contacts or dialer window and start dialing from Vonage App. Have fun with your tablet and start calling for free from your tablet.