Apple has officially unveiled iPhone7, and there is no dedicated 3.5mm jack adapter to connect traditionally wired headphone with this new flagship. Smartphones users are starting to hunt for good wireless headphones to replace with wired lightning connector headphone. There are dedicated Bluetooth Wireless Headphones for Smartphones that can be paired with Android Phone, iPhones, or any other Bluetooth activated device. The most common headphones are using Bluetooth, RF or NFC technology to connect with smartphones.
There are key features should concern while shopping for headphones like Device Connectivity, Battery Life, Fit Type, Remote Control Functions, etc. Please see a couple of headphones recommend for iPhone users here Best of those Wireless Headphones for iPhone 7. Remote Controls are built with headphones to operate your phone as handsfree. iOS and Android phones are compatible with headphone remote buttons for Voice Command Activation, Answer or Reject Calls, Control Volume, Music Play/Forward/Reverse, etc.
In this article, we are going to list few of these features that you should take care while you select Wireless Headset for the Smartphone.
1. Headphone Fit Type
Based on how the headset fits on your ears, the headphones are coming in different types of Earbud Headphone, Sports & Fitness Headphone, Over-Ear Headphone, On-Ear Headphone, etc. Most of these headphones are featured with Noise Cancellation, Noise Isolation, Long Battery Backup, etc. and you can select the type based on your use.


In general, if you are using headphone in the home or a noisy environment, better to select Over-Ear Headphone. Sports & Fitness type Headset is meant to use while you are doing a workout, jogging, etc. These Neckband headphones are built in shape to avoid falling your headset while you are engaged in physical activity.
2. Headphone Inline MIC
We were using headphones to listen to music or to connect to TV audio output. Now we started to use Wireless Headphones with Smartphones for a complete hands-free operation.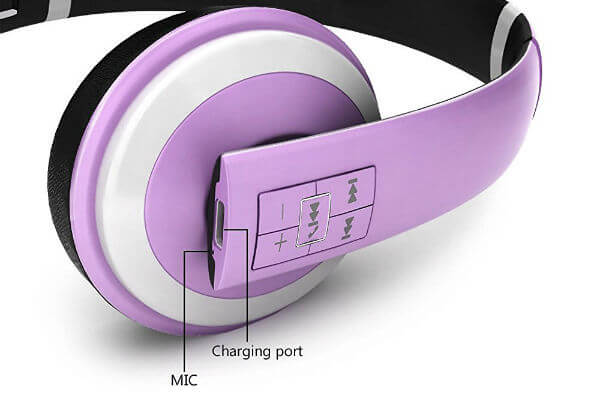 Smartphone headphones are coming with an inline MIC to catch your sound for voice control instructions and telephone conversations. The noise suppression and background filter technology help Inline MIC to catch your voice without any background noise or annoying disturbances.
3. Headphone Bult-In Remote
Apple wired headphones were coming with three button control for hands-free functions like Call Answer,  Siri Activation, Snap Picture, etc. The complete set of Remote Control functions are described on Things You Should Know that Your iPhone Headphone Can Do.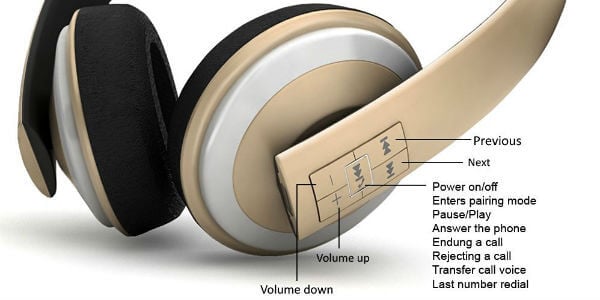 You can't expect all these controls from a third-party headset, but you can choose a headset that lets you initiate Voice Control, Take / Reject Calls, Change Volume, Skip Tracks, etc. These controls may vary when you switch from Apple to Android or Windows Phone.
4. Headphone Battery Life
Wireless Headphone should stay alive as long as the paired Smartphone is up. Headphone battery life is specified in Music Play time, Talk time, and Standby time. For a smartphone headset, the Talk time and Standby time are the critical factors. A headphone battery should support at least 5-8 hours of talk time for a moderate use. The battery life specifies in mAh (milliamp-hours) capacity that varies with headphone type and make. Over-Ear headphones have more room to carry large size battery and build for music lovers. These Over-Ear and On-Ear offer more than 12 hours of battery life for music play. Avantree Audition Super Comfortable Bluetooth Over-Ear Headphones is offering up to 40 hours of music play time and can be as wired headphone without battery when you run out of battery.
5. Audio Jack Connectivity
How do you manage when you end up on a low battery while you are on an important call on work or driving on the road? your headphone will be completely dead without battery power.

There are a few headphones coming with an additional audio jack on the headphone that can connect directly to Smartphone audio jack. This is how you can convert a wireless headphone to a wired headphone incase battery drained to zero. Avantree Super Comfortable Bluetooth Over-Ear Headphones is built with an audio jack and can be used as a wired headphone if you run out of battery.
6. Headphone Quick Charge
Once you drain wireless headphone battery power completely into zero, you can't use headset until recharge. You have to get back headphone back to life as soon as possible. The minimum charge time for a couple of minutes is ideal for wireless headphones. Apple Airpods are offering 3 hours play time after a 15 minutes charging. The recharging time of Bluetooth Headphones currently on the market is varying from 2 hours to 4 hours. There are headphones those are working with standard AAA batteries, that you can replace with new batteries to bring the headset back to live.
7. Water & Sweat Resistant
Headsets easily get damaged when exposed to water or sweat. If you are the one doing a lot of workouts, then the best choice is to go with a sweat proof wireless headset.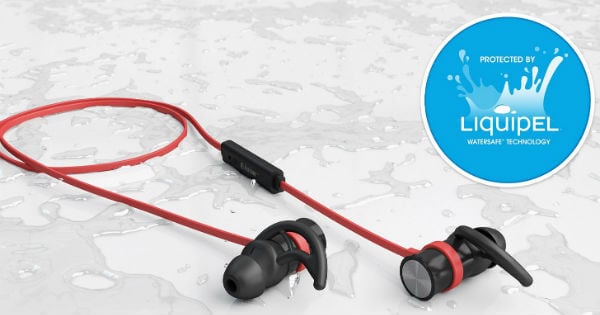 Phaiser BHS-730 Bluetooth Earbuds Runner Headset is protected by Liquipel Nano Coating, that can withstand sweaty workouts and will survive accidental dropping into the water.
8. Easy Connectivity
Almost all wireless headsets are coming with Bluetooth to connect the smartphone, smartwatch, and personal computer. The Wireless headset should be easy to connect with your iPhone, and able to switch between your other devices. The modern Bluetooth headsets are coming with NFC that make to connect iPhone or Android just with one tap.
9. Headphone Wireless Technology
Headsets are coming with Bluetooth with NFC or RF (Radio Frequency) technology to connect with smartphones. Most of the gadgets like smart watches, health bracelets, and computers are coming with built-in Bluetooth transceiver. When you select your headset,  go with Bluetooth headsets to work with all your Bluetooth enabled smart gadgets.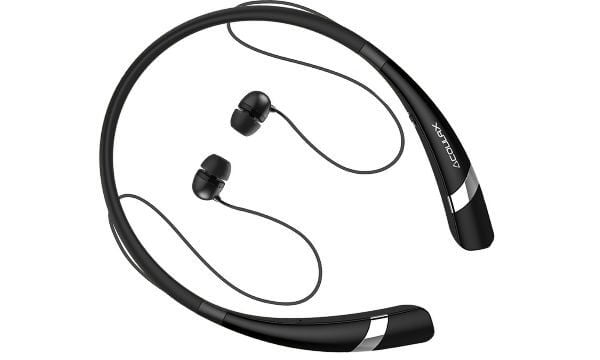 With Bluetooth headphones, you can switch connection between other Bluetooth-enabled devices quickly of your choice. The latest Bluetooth technology 4.1 offer more study and uninterrupted connectivity with the smart devices.
10. Sound Quality
While you are jogging or walking on a street, Noise Cancellation (CVC6.0) / Noise Isolating headphones will provide the best voice clarity. There are few headsets, coming with advanced EQ and auto volume adjustments to ensure the crystal clear sound quality in a noisy environment. These wireless headphones are featured with latest Bluetooth 4.1 and audio decode technology guarantees HD Stereo Sound quality and steady Bluetooth signal.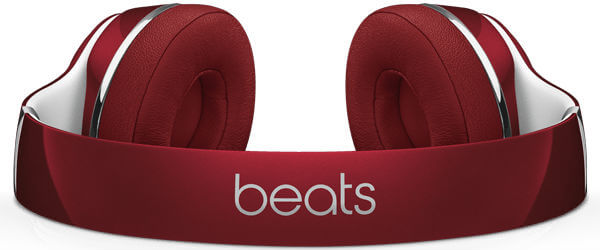 Beats Solo2 Wireless has a dynamic and wide range of sound with a natural clarity. The ear cup padding buffers outside noise, bringing you closer to what the artist intended you to hear. Regardless of what kind of music you're into, you will feel the crisp, balanced sound in your Solo2 Wireless. Sony MDRXB950BT/L is coming with Bluetooth audio streaming with AAC and apt-X support, Electronic Bass Boost circuitry for added bass emphasis.
11. Dedicated Smartphone Apps
It is better to have a dedicated smartphone app to utilize all features of these smart headphone. The dedicated apps are coming with a lot of features like battery meter to display the life of the battery, Remote Headset Settings, Sound Control Menu, etc. to make sure the headphones are delivering the best sound experience to the user.
Related: Bluetooth Device Buying Guide that Wirelessly Connects Smart Phone to Car Audio System.
12. Cost of Wireless Headphones
Wireless headsets are coming with different price based on sound quality, fit type, battery life and make. We listed different fit type wireless headsets with price varied from $20 – $150 and high-end headsets that cost between $200 and above to chose the right one to match your needs. Please see a couple of headphones recommend for iPhone users here Best of those Wireless Headphones for iPhone 7.