Are you going to switch to Android from iPhone? If you are using iCloud emails you can setup iCloud emails to Android phones. You can set iCloud emails with me.com, mac.com or icloud.com domain names. iCloud emails supporting iMAP and make things easier and flexible. The setup procedure is pretty straight and only a matter of entering the iCloud username and password.

The screenshot below from Samsung Galaxy, but those setting are same in Android platform. To configure email, you have to go to email apps, select settings and tap on + sign to add additional account. Enter your username as [email protected] and type your password. Your Android phone will take care the rest of the setting.
The incoming server setting is imap.mail.me.com with SSL security and 993 Port Number. You can see the same details on the screen shot.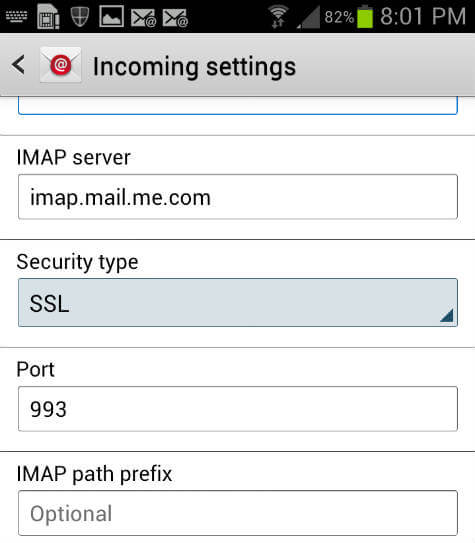 The outgoing SMTP is configured as smtp.mail.me.com with TLS security and 587 port number.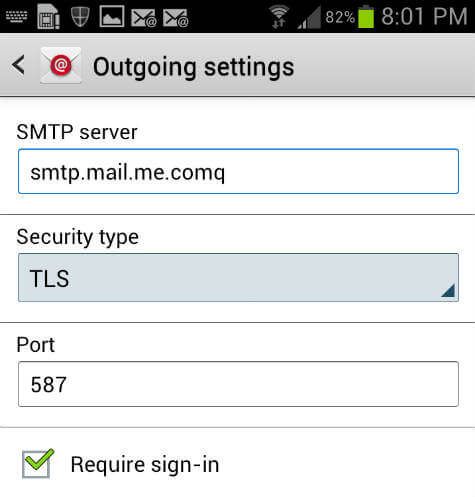 That is all, you have to turn on email sync on the next screen and you will start to get emails from iCloud. Please check Simple Steps to Transfer iPhone Contacts to Android to transfer your iPhone contacts to Android.