Stop paying for SMS / Texting to your phone service provider. If you are a heavy text / sms user, there are plenty of apps availbale for your Nokia Phone. You can install all these listed Nokia SMS / Text Apps at free of cost which allows you to send free unlimited SMS to your friends.

 We choose a couple of free apps for your Nokia Phone those offering free text or SMS service. Most of these apps are supporting Android and iOS Mobile platforms and PCs.
This will enable you to text to your friend those using Android or iPhones. Please refer here for free call apps for Nokia.
WhatsApp Messenger is a cross-platform mobile messaging app which allows you to exchange messages without having to pay for SMS. WhatsApp Messenger is available for Nokia and other smart phone.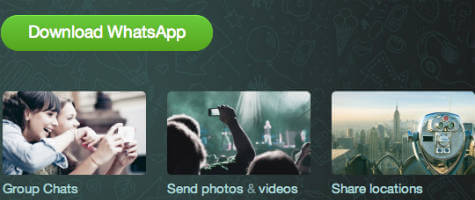 WhatsApp Messenger uses the same internet data plan that you use for email and web browsing, there is no cost to send messages between WhatsApp uses in any platform. In addition to send messages, WhatsApp users can create groups, send each other unlimited images, video and audio media messages.
Free Phone Calls & Text: Viber lets everyone in the world connect at free rate. Viber users enjoying free call, text, and able to send photos and locations with each other worldwide for free with no subscriptions or purchases.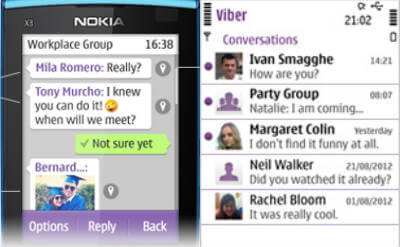 You can call and text other users, on any network, as much as you want. All you need is a 3G or Wi-Fi Internet connection, and friends who get Viber too. Viber just works, and lets you connect with your friends whose numbers you already have.
Nimbuzz Messenger
Combines the power of internet and smart phone messenger into one, and lets you make free chat messages, share files, on any mobile device across popular messengers.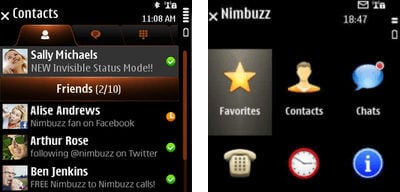 Nimbuzz Messenger is available on Android, iOs, Blackberry, Symbian, Java, Windows and Mac. Nimbuzz Messenger lets you chat with your buddies on Facebook, Yahoo Messenger, Live Messenger (MSN) and Gtalk for free.
Free, real-time messaging app for smartphones. Unlimited messaging through your Internet connection Message any way you want with text, emoticons, pictures, videos and more. eBuddy XMS enables free real-time messaging for smartphones, with text, pictures, video and more.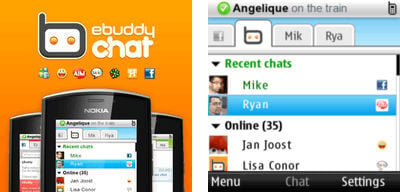 Chat on MSN, Facebook, Yahoo!, GTalk (Orkut), AIM, MySpace and ICQ. Get the most popular free chat app on your phone. 

With eBuddy you can also send pictures, set your display picture from your phone camera, choose colorful themes and much more. More over you can enjoy the new and improved Facebook Chat and follow all your Facebook updates.
Send Instant message on Skype for free with Skype app on your Nokia device. Your contacts should be in online to send free text messages to them. Skype for Nokia is free to download and works over 3G or Wi-Fi. You can connect your friends while they are on Android, iPhone, or iPad, compatible mobiles, PCs, Macs or Skype-enabled TVs.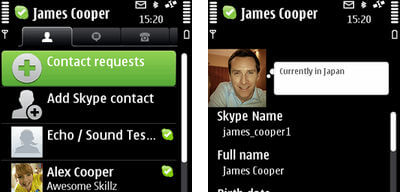 With all the benefits of Skype on your phone you can save money and stay in touch when you're on the move.

 Save money on calls and texts (SMS) to phones abroad.
• Share pictures, videos and other files from your phone.

 It's free to use Skype in a WiFi zone.
Share and stay connected with your friends with the new Facebook app. Facebook makes it easy to stay connected and share with friends.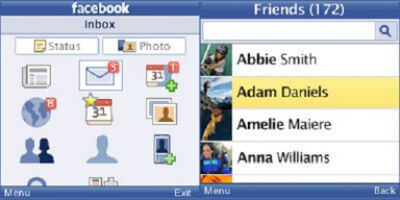 You can share status updates, exchange messages with your friends, check out your news feed, review your upcoming events, look at your friends' walls and user info, upload photos, and much more!
Fring
Fring is the best free apps for free Texting with fring members. Moreover you can join Fring with your gtlak, yahoo, msn, aim, MSN Live and SIP accounts.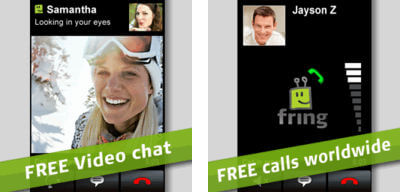 This application also offers free group video chat with 4 friends at the same time, free calls to other fring users anywhere in the world, free live texting. It also supports on other Android, iOS devices and you can talk as free of charge with any Fring user.
These Nokia sms / text apps will help you for sending text message from your phone at free of cost. Most of them allows you to send pictures and video clips as MMS (Multimedia Message Service) as free. The standard data charge for internet usage may apply if you are using 3G/ 4G network. Please refer here for free call apps for Nokia.