Are you getting too many distracting notifications while watching TV with the family? Here is how to turn off Amazon Fire TV notifications and put the Fire TV in Do Not Disturb mode.
Let's begin.
Enable Fire TV Do Not Disturb
Some notifications from Alexa or from apps may interrupt you while watching TV with your family. On such occasions, you can turn off any Fire TV notifications and enjoy your favorite shows peacefully.
To enable Fire TV DND or Do Not Disturb mode, go to the Fire TV Settings first. Then, navigate to Preferences and select it.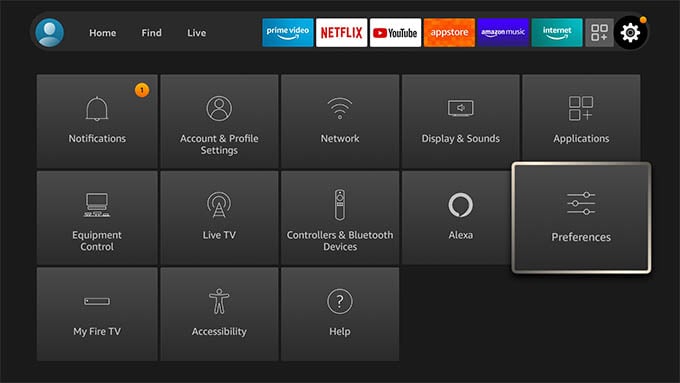 Select Notification Settings from the next screen.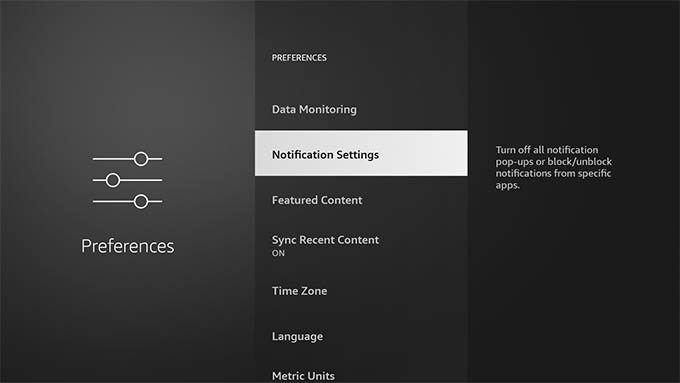 From the notification settings, select "Do Not Interrupt" to turn it on. Now you will see "ON" under the Do Not Interrupt option.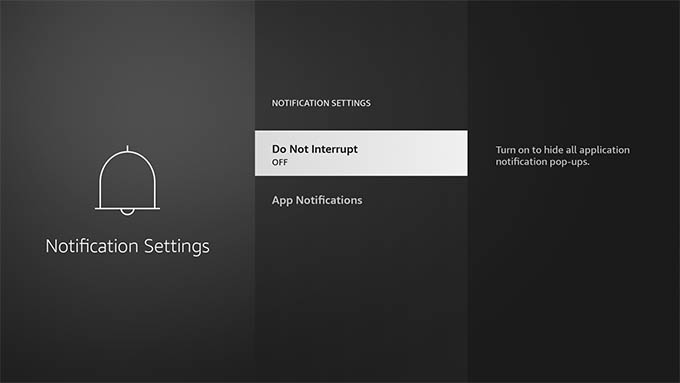 This will temporarily block all notifications from any Fire TV apps you use. You turn off the Do Not Interrupt later by selecting the menu option again and it will go off.
Related: How to Delete or Uninstall Apps on Firestick and Fire TV
Turn Off App Notifications on Amazon Fire TV
If you do not want to block all notifications, there is a way to block individual app notifications on Amazon Fire TV. You can disable all notifications from a specific app so that any alerts from it will stay silent. At the same time, you can see notifications from other apps as well.
On your Fire TV, navigate to Settings > Preferences > Notification Settings.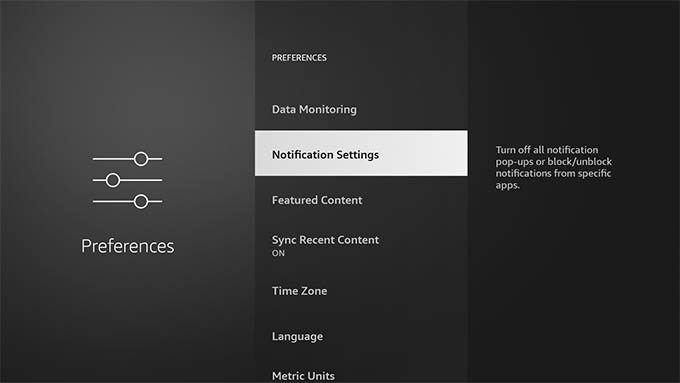 From the Notification Settings, select App Notifications.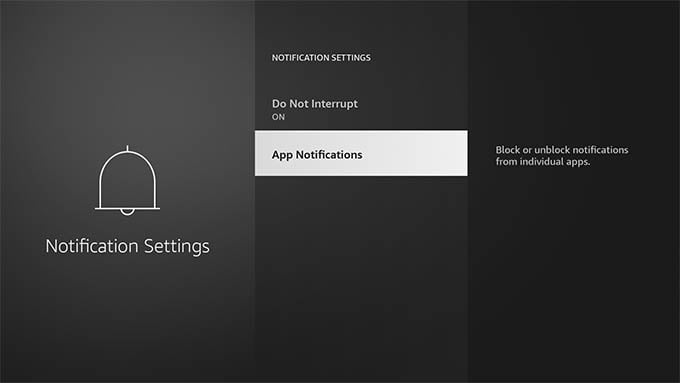 There you will see all the list of apps that can send you notifications. Navigate to any app and then press the Select button on your Fire TV remote. Now the app name will have the label "OFF" which means the app notifications are disabled.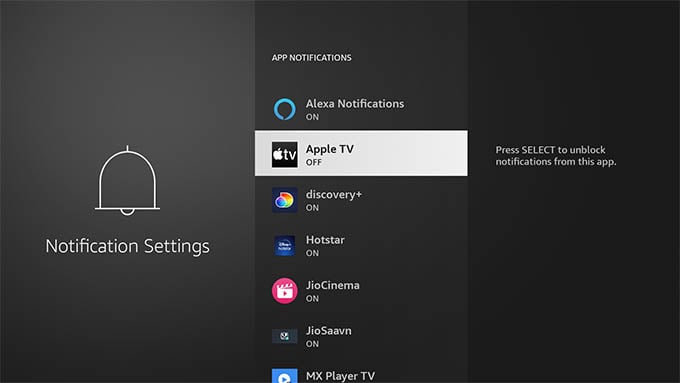 Likewise, you can navigate and turn off notifications for any Fire TV you have. If you want to turn back the notifications on for a specific app, go to it and press the select button again.
Related: How to Connect Bluetooth Headphones to Amazon Fire TV
In case you find any unwanted app on the list, you can uninstall the app from Fire TV. Thus you won't ever have to deal with the app notifications or storage issues caused by it.
There are in fact not many disturbing or interrupting notifications appearing on Amazon Fire TV on usual days. But if some of the apps you have are really irritating, you can use our method above to turn on do not disturb or control app notifications on Amazon Fire TV.