Ever since Android games have gained popularity, people have been wanting to play Android games on PC. Because, let's face it, a touch screen is never going to be as much fun as pressing physical buttons. I like that I can play Call of Duty or PUBG for free, but I'd rather play with a mouse. Perhaps this is why the Android maker has released a Google Play Games PC version.
Or maybe it's because Google has tried and failed at creating their gaming platform, Stadia, and now see Android as a potential replacement. After all, Android already has plenty of games. And if Android games can work on the PC, as well, game developers suddenly have a platform that's not only very popular on smartphones but also has an even wider audience on PC. This can potentially make Android games serious contenders in the e-sports scene as well.
That's all a farfetched idea at the moment, however. Google Play Games PC version is currently still in beta and only supports a handful of games.
System Requirements
System Requirements to run Google Play Games on PC are also currently rather limited, considering much of the developing world still uses Hard Disk Drives, instead of Solid State Drives.
OS: Windows 10 (v2004)
Storage: Solid state drive (SSD) with 10 GB of available storage space
Graphics: Intel UHD Graphics 630 GPU or comparable
Processor: 4 CPU physical cores (some games require an Intel CPU)
Memory: 8 GB of RAM
Windows admin account
Install Google Play Games on PC
Currently, the most popular way to run Android games on a PC is BlueStacks. BlueStacks started as an Android emulator, but seeing the demand for Android games on PC, it turned itself into a different kind of Android emulator that only runs games. Google Play Games would be a direct competitor and possibly even the end for BlueStacks.
More importantly, Google Play Games is from Google, which means the games that are available are meant to be played on the PC. Although, currently, even if the Android game itself may support controllers, Google Play Games does not. So you will have to play using a mouse and keyboard.
Download: Google Play Games PC Version
How to Play Android Games on PC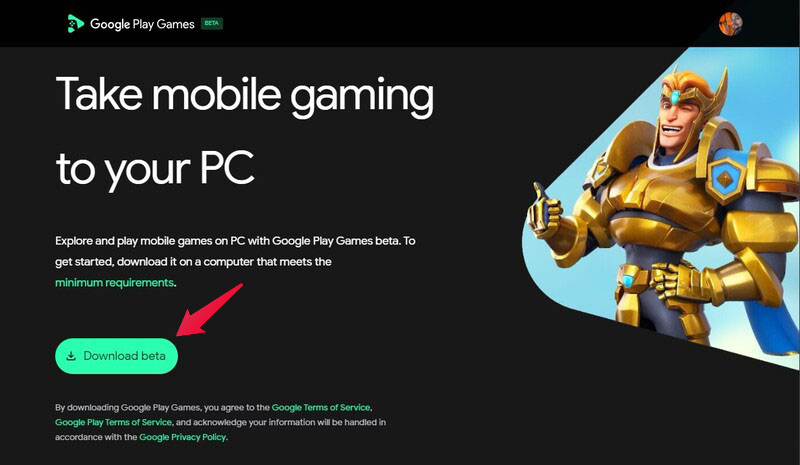 Click on the link above to visit the Google Play Games website.
Click on the Download beta button.
Double-click on the downloaded installer, and it will do all the work for you, and install Google Play Games on your PC.
Launch Google Play Games from the Start menu or the desktop icon.
Click on the Sign in with Google button and sign in using your browser.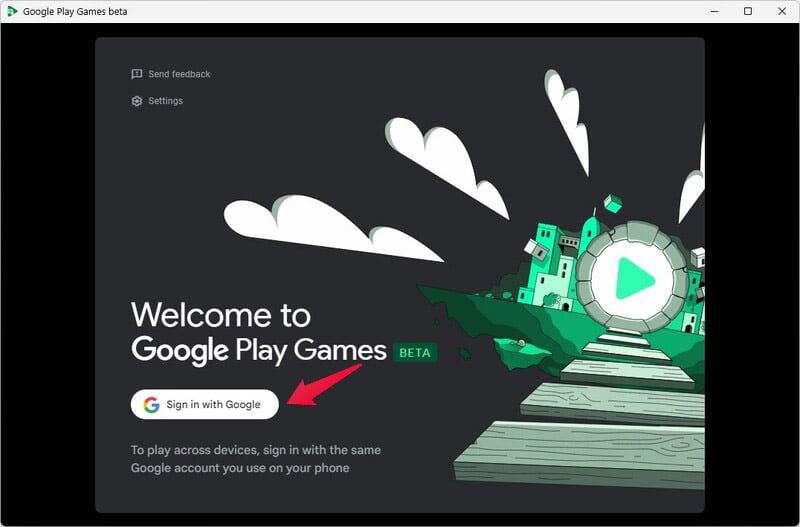 Get through the initial setup process, and you will land on the home tab. The app, is essentially like a Play Store for Android games on your PC. On the right, you can also find games that are already in your Library, because you either currently have them installed on your Android devices or did have them installed at some point.
Unlock Adventure on Your Android: 7 Best Escape Room Games To Play On Android For Free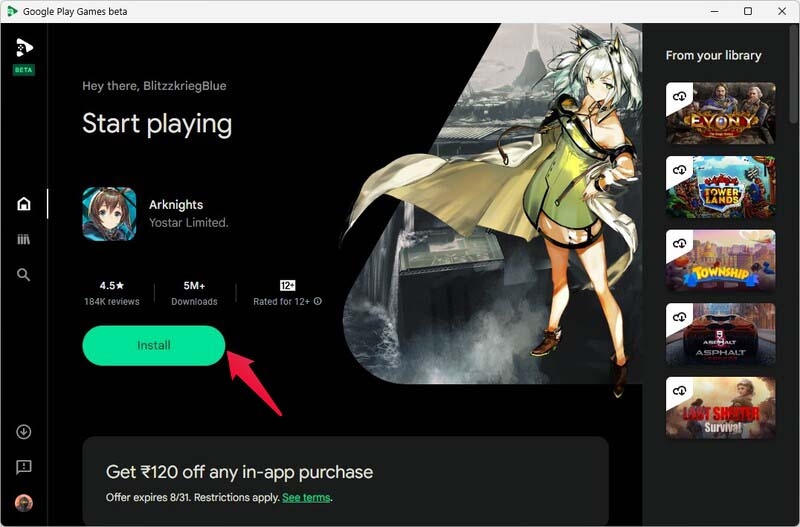 This is a good way to let users know their favorite games are available. If they are, that is. There's an Install button to install the top suggested game, but you can scroll down to find more games as well.
On the left, you can navigate between Home, Library and Search tabs, see currently downloading or updating games, your profile, as well as submit feedback. When you find a game you want to play, just click on the Install button. The installation is as seamless as it is on the Play Store, but some games like Genshin Impact launch their own installers.
8 Best Baseball Games for Android Fans and Gamers
Launch And Uninstall Android Games on PC
Installed Games can be launched only through Google Play Games, currently. They do not create any Start menu entries or desktop shortcuts. You can click on the Play button for an installed game.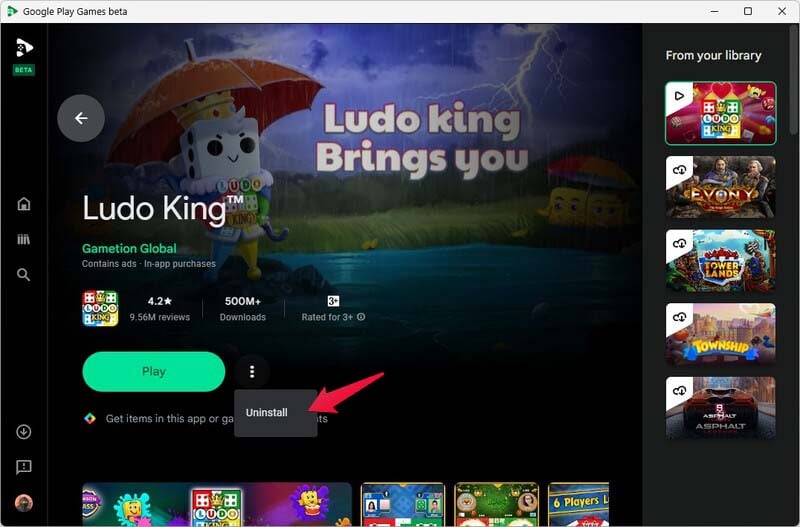 To Uninstall Games, click on the three-dot button next to the Play button and click Uninstall. Some of the popular titles available as of now are Asphalt games, and Genshin Impact. Most other games are not very action oriented, but there are some RPG titles as well. Hopefully, by the time it comes out of beta, Google Play Games PC version will let us play some serious Android games on PC too.