Baseball is one of the most popular sports in the country and the USA's favorite pastime. Baseball is also one of the least expensive games to play, especially if you are a gamer. In that case, it is almost free except for a few in-app purchases. There are plenty of baseball games for Android users but we curated a list to make your life easier.
There are quite a few to choose from and each is targeting a different style and audience. Some baseball games are designed to work offline while others are multiplayer online games. Let's check them out.
Baseball Stars
There are two different modes to choose from. One is playing where you are the player and the other is management where you manage the team. The graphics are decent and look nice. They have a 3D effect to them. Can be played offline which is a plus.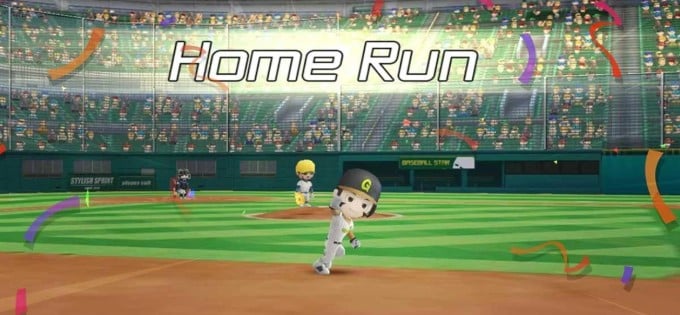 There is no way to practice so you will begin with the actual game immediately. The gameplay is good and fun but there is no way to recall the runner from third base. I am nitpicking but the gameplay is fun and you will easily waste hours on this.
Download: Baseball Stars
Real Baseball 3D
Real Baseball 3D has better graphics and realistic gameplay. It's a fast paced game that you love playing. The only caveat is the difficulty which has been set high for the AI, but once you look past that, it's cool. It's not very difficult to play either and features one-touch controls.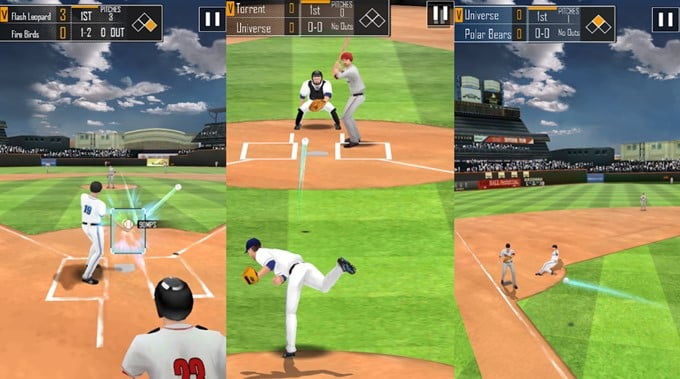 Like hitting home runs. Try the challenges. It's far easier to hit them in there for some reason. But satisfying nonetheless. The app is ad-supported and comes with in-app purchases as is the norm with most games.
Download: Real Baseball 3D
MLB Perfect Inning 2020
The gameplay is deep and there are a lot of ways to customize different aspects. Maybe, too many for some baseball gamers who just want to get on with it. The graphics are very realistic.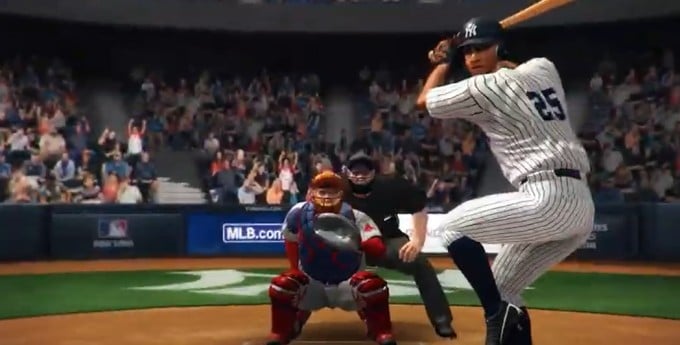 There are multiple modes to choose from like derby, all star, season, turn battle. You can also collect cards or manage your own team. Be prepared to shell out money for in-app purchases because things can get expensive in this game.
Download: MLB Perfect Inning 2020
Related: 12 Best Sports Apps for Android Users to Watch Live
Baseball Superstars 2013
I know what you are thinking. The game is regularly updated and it is still one of the best baseball games for Android on the list. The graphics are a little over the top but that's part of the charm.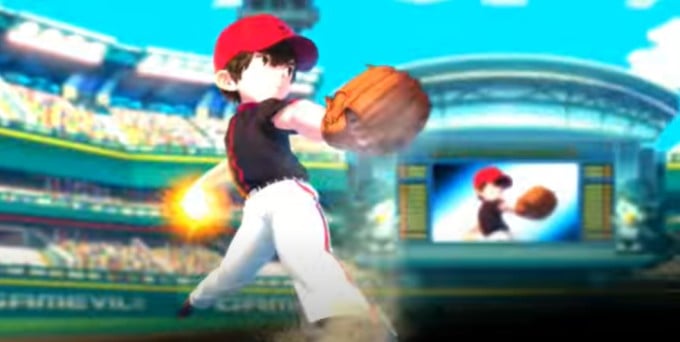 While there are a number of ways to customize elements and players, it pales in comparison to some of the above Android baseball games. Again, makes it quick and easy to begin with the actual game.
Download: Baseball Superstars
MLB Tap Sports Baseball 2020
These guys/girls release a new version of the popular and best baseball Android game every year. The last version was released 2020 and offers full 9 innings, new content, and more challenges.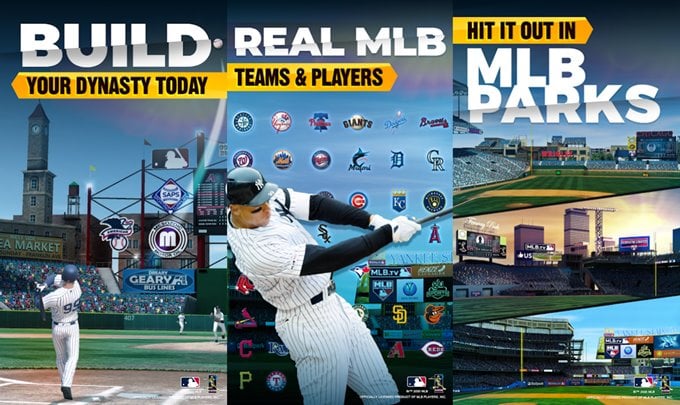 The only caveat is in-app purchases and the game is devised such that you will be required to shell out money in order to upgrade skills and players. Still, it's a lot of fun to play.
Download: MLB Tap Sports Baseball
Super Hit Baseball
Super Hit Baseball will remind you of old-school games that we used to play on TV connected to vintage consoles. When Super Mario was still a thing. It's a tap-based baseball game for Android with limited features and option. Still a lot of fun and quick way to pass time.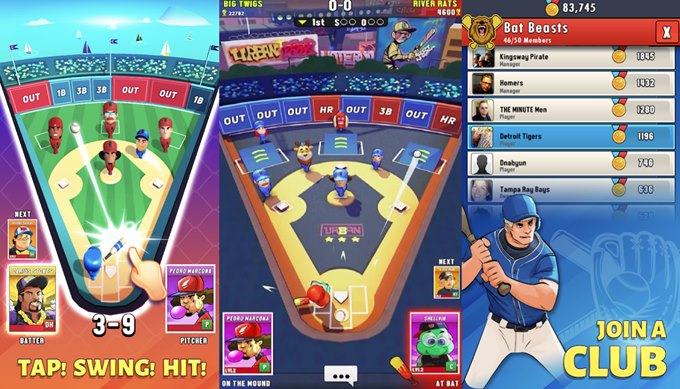 You do get the option to collect cards, build players' profiles, and play with friends online (1-on-1 battles). But for the most part, it is a quick, action-packed, tap baseball game where you just keep on hitting.
Download: Super Hit Baseball
Related: 7 Best Stock Simulator Apps for iPhone to Practise Trading
MLB 9 Innings 20
The graphics are nice and more realistic than the last few Android baseball games we discussed above but not by much. You get over 30 ballparks and more than 900 players to choose from. That's a lot of choices.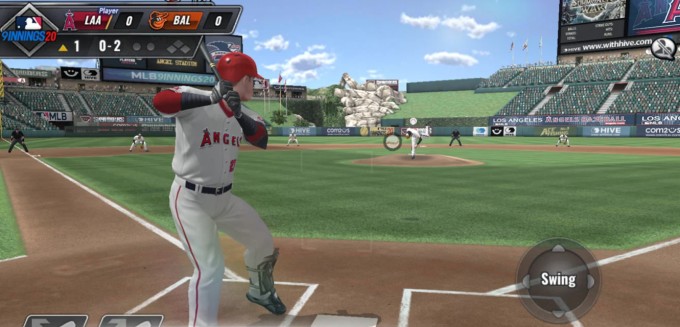 There is some luck involved but that's more or less true for all baseball or any other sports game for that matter. Sometimes, the animations may come across as a little over the top but that's part of the allure. A great way to pass time.
Download: MLB 9 Innings
Baseball 9
Baseball 9 has funny and mean graphics where both the sides make provocating gestures. They also celebrate runs or wickets in funny but menacing manners. The graphics are fun and entertaining but gameplay is fast. All in all, a great way to waste time with friends.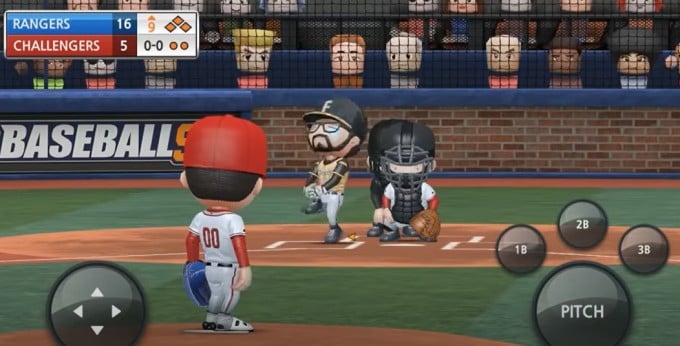 Baseball 9 dev team is very responsive and push updates frequently. There is a practice field where you can hone your skills before you enter the leagues. In-app purchases aren't push down your throat either.
Download: Baseball 9
There are even more baseball apps and games on the Play Store that you can download and take for a spin. These are just some of the best baseball apps that we love playing in our free time. Do let us know about others in the comments section below. We would love to hear back from you.