WhatsApp wallpapers let us customize the chatting experience with a different look to all chat boxes. Once you set a chat wallpaper on WhatsApp, you will see the same for all chats. But if you only want to change WhatsApp wallpapers for the special ones, you can now do it too.
We will guide you on how to set WhatsApp wallpaper for individual chats on your Android or iPhone.
Set Individual Chat WhatsApp Wallpaper
As before, you can always set one single wallpaper for all of the chats. In case you need to make a group or individual chat special with a different wallpaper, WhatsApp has the option for it too.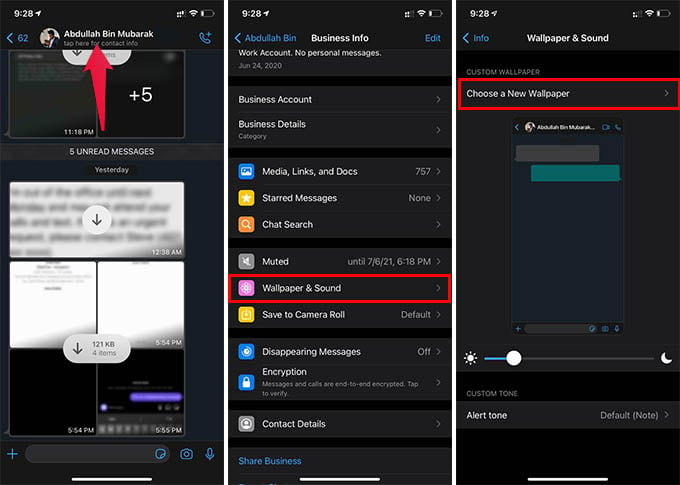 Open WhatsApp and go to a chat you want to change the wallpaper.
Tap on the name at the top.
Go to Wallpaper & Sound option.
From the next screen, tap on Choose A New Wallpaper.
Select any wallpaper image or choose from your camera roll.
When you set WhatsApp wallpaper for a particular chat like this, it will only apply to it. Other chat screens will have the default wallpaper for WhatsApp, and you can still choose individual WhatsApp wallpapers for each chat as well.
Related: How to Use WhatsApp Storage Management Tool to Free Up Space on Your Phone
Apart from the feature, WhatsApp has a lot of other additions too. You will get a new set of WhatsApp wallpaper images to choose from. Also, it is not possible to send disappearing messages on WhatsApp, just like the Instagram vanish mode.