Mobile games are a great way to pass the time when you are waiting for someone, traveling elsewhere or even riding public transport. With that being said, you can always have a large number of mobile games for you to install and pass the time. So many genres with so many games to choose from.
Here is a list of the best Escape Room-type games that you can install and play on your Android mobile device.
Tiny Room Stories Town Mystery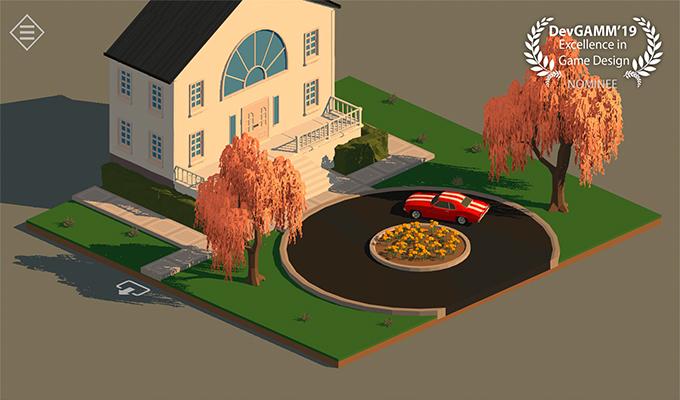 Ever wanted to play a game that lets you play the role of a detective? In Tiny Room, your father asks you to move to another town. While you reach this new town, you notice that something is wrong and strange. You notice that all of the inhabitants of this city are missing. So, your mission is to explore the city and look for puzzles to solve and clues that will lead you to the bigger answer.
Tiny Room has its level s design in 3D. This only means that you can easily move and rotate the map level to look for all sorts of clues. The game world in Tiny Room is super interactive meaning you will enjoy the game to its fullest.
Key Features: 3D Levels | Interactive World | Multiple Puzzles To Solve | Unobtrusive Ads | Interesting Storyline | Bonus Chapter Available | Multiple Award-Winning Game
Play Store: Tiny Room Stories Town Mystery (Freemium)
Agent A: A Puzzle In Disguise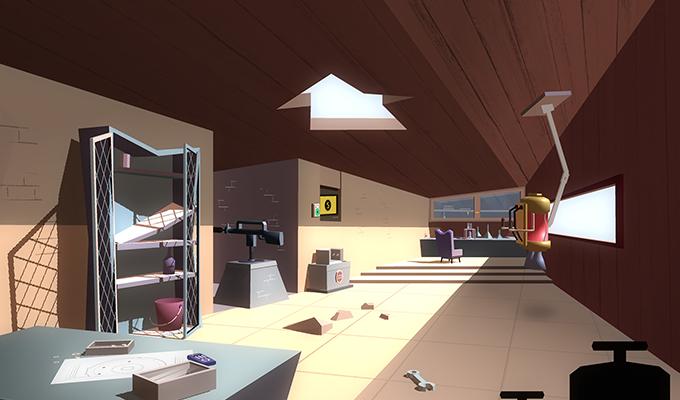 Want to play as a secret agent? You can now become one thanks to the game Agent A: A Puzzle in Disguise. Your job is to look out for Ruby La, the spy's secret hideaway location. As Agent A, you will have to point and click at several items to look for clues. You can also take down mental notes every time you see something suspicious and out of place. The game goes with a 1960s art style making it even more interesting to play.
There are a total of 5 different chapters for you to complete in the game. Each time you discover a clue, you have various puzzles that you need to solve right away. This helps in solving the case or mystery even easier.
Key Features: Point and CLick game | 5 Chapters | 100 Puzzles To Solve | 35 Unique Achievements | 50 Puzzle Screens | 1960 Art Style | Great Graphics
Play Store: Agent A: A Puzzle In Disguise (Freemium)
Escape Room: Mystery Word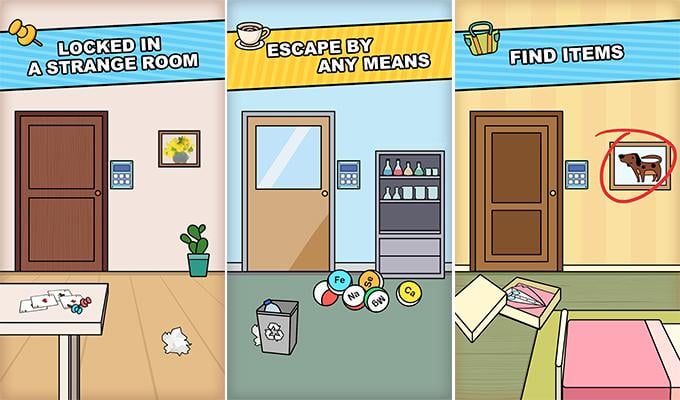 Here's a great puzzle-based escape room game for your Android device. The game is so simple that all you need to do is type in the correct word to progress to the next level. The game has easy-to-solve puzzles, which means you can easily play this game while either on the bus or waiting for public transportation. It also has a nice colorful world that is simply perfect for a mobile game.
All the levels in the game are unlocked and free. You do not need to buy or progress around to unlock a particular level. Best of all, you can easily play this game without the need for an internet connection. The game also has no time limit- this means you can take your own sweet time to find what the clue is and type it out.
Key Features: Works Offline | Straight Forward Escape Room Game | 240+ Levels To Play Through \ No Time Limit | Provides You With Three Different Hints | All Levels Free To Play
Play Store: Escape Room: Mystery Word (Free)
The Birdcage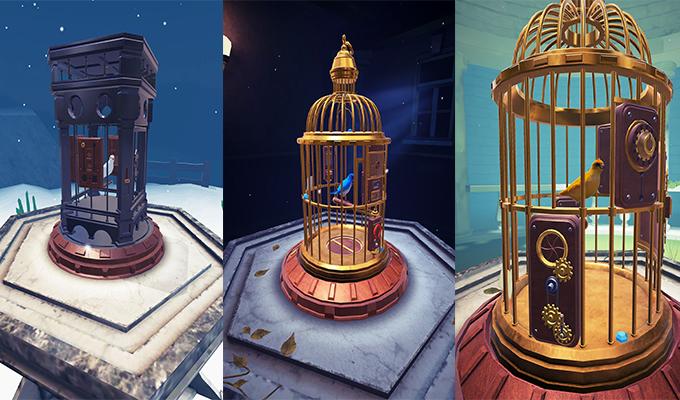 Now, in most of the games, you are the one who has to escape from a room or building. But, in The Birdcage, you will be working to help a bird escape from its cage. You have multiple cages ie levels to complete and progress through. The developer claims that once you start the game, it's difficult to not continue playing the game.
The Birdcage's controls are very simple. As you go ahead unlocking cages, you will also unlock the mystery of why these golden cages are there in the first place and also why these birds have been locked up. To keep your interest in the game, The Birdcage has an original soundtrack as well as interesting sound effects.
Key Features: Mechanical Puzzles | 26 Different Puzzles | Colorful Birds | Original Soundtrack | Natural Sound Effects | Uncover Caged Mystery
Play Store: The Birdcage (Freemium)
Rime- room escape game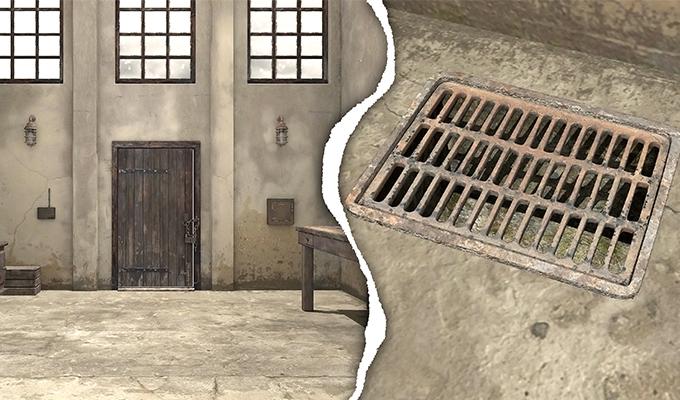 Want to be faced with some challenges? You will have to install Rime. Rime has a ton of mysterious riddles for you to solve. There are a good number of puzzles spread throughout the game for you to complete. The game begins with you accessing a book. However, you magically get trapped in the book's world, and it's your job to get out of the strange world by completing these mysteries.
The graphics in the game have been thoughtfully created. The best part about Rime is you have three different endings. This means you have good enough replayability so that you don't get bored after you complete the game once.
Key Features: Stunning graphics | 3 Different Endings | Walkthrough Available | Completely Free Puzzles | Tough Puzzles To Solve
Play Store: Rime- room escape game (Freemium)
Cube Escape: The Lake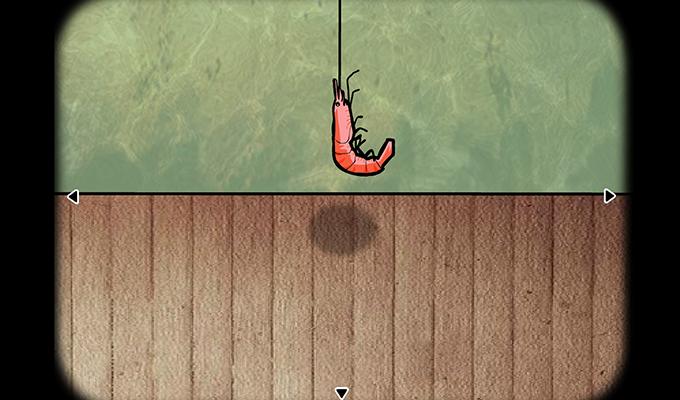 What happens when you stumble across an old battered cabin on an island? Of course, you enter it to see what's in there and maybe look for a reason why it was abandoned. Now, when you enter this room, you spot three items- fishing gear, a knife, and a crowbar. The best you can do is go out fishing and see if you can pick up strange things from the lake to help answer why this palace was abandoned.
Key Features: Simple | Good Graphics | Offline Compatible | Multiple Cube Escape Series Games | Free
Play Store: Cube Escape (Freemium)
Cabin Escape: Alice's Story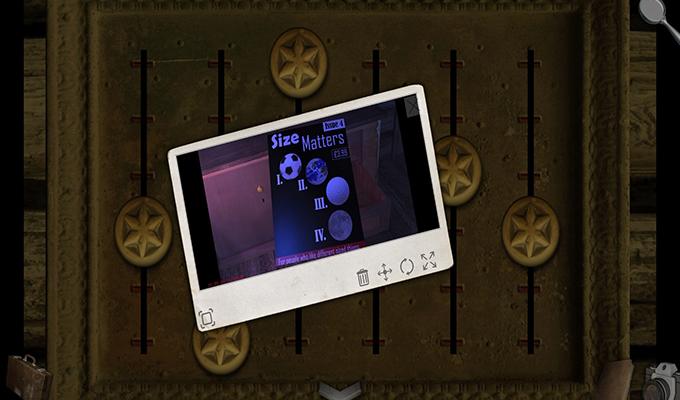 Let's play an escape room game in first-person view. Cabin Escape is an adventure game where you have to take photos of various clues that require you to later solve various puzzles. You play as Alice, who is in an isolated cabin that is set in Forever Land. The game has a lot of humorous elements and glitches that will make the game even more enjoyable. The game has a great soundtrack that makes the gameplay feel less boring.
Key Features: First Person View | Multiple Puzzles | Pleasant Soundtrack | Interesting Glitch Camera Style | 8 Save Slots | Amazon Game backgrounds | No Ads
Play Store: Cabin Escape: Alice's Story (Freemium)
These are the best free-to-play Escape Room games for your Android device. Puzzle-solving games like these are a great way to spend free time either while traveling or simply waiting for some other work to be done. Interesting games front his list that I would recommend would have to be The Birdcage and Tiny Room Stories. Do give these games a try and see which pens are perfect for you.