When Windows 11 was released, the new widgets board barely had any widgets. And then, apart from some minor changes, it seemed like Microsoft had largely forgotten about it. Although, recently, it seems third-party apps have been given the ability to add their own widgets. Microsoft is also testing a new app for developers, which has some hardware monitoring widgets for Windows 11.
Previously, apps like Spotify, Facebook, Messenger, etc. as well as Microsoft's Your Phone app have already made widgets available for Windows 11. Dev Home is a new app from Microsoft for software developers. The goal is to be the hub for all your development needs. It lets you easily find and install development software, clone GitHub repositories, etc.
Add Hardware Monitoring Widgets for Windows 11
Even if you're not a developer, you can at least use the app for its hardware monitoring widgets for Windows 11. If you are into that soft of a thing. Admittedly, it's not something most users do. But if you really want easy access to data regarding how much of your CPU or GPU is being used, or the network usage, here's how.
Download: Dev Home (Preview)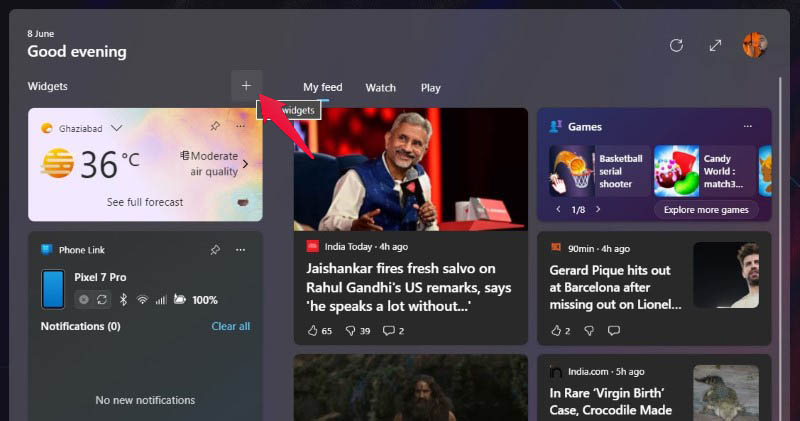 Install the Dev Home (Preview) app from the Microsoft Store. You can use the link given above.
Hover your cursor over the weather info in the task bar or click on it.
Then, click on the + icon next to the Widgets heading at the top.
Select Core from the left column.
Scroll through the widgets on the right to find one you want.
Click the Pin button under it to add it to the widgets board.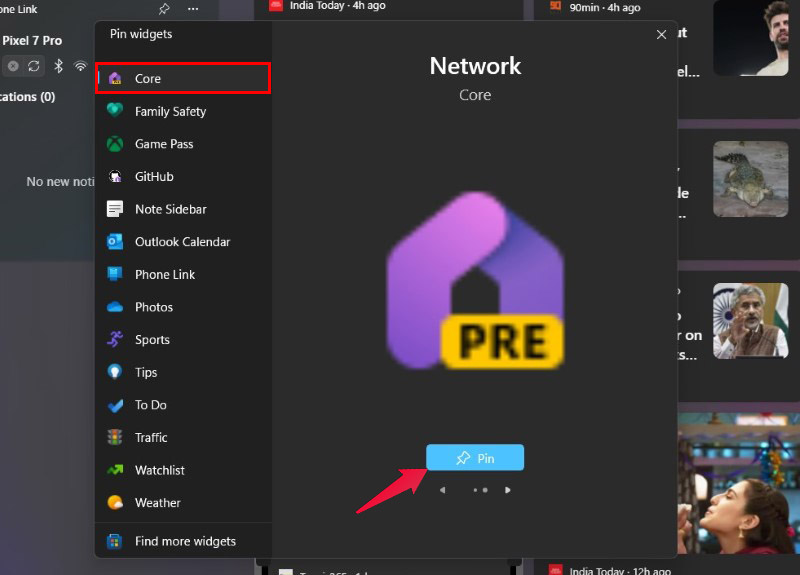 You can add as many widgets as you want, and you can also find other apps with widgets for Windows 11 on the left column. If you want to download more widgets, you can click on Find more widgets option with the Microsoft Store icon.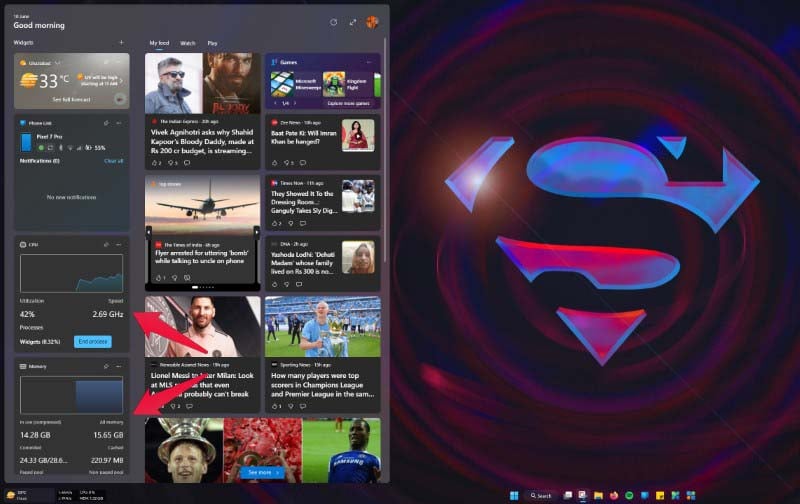 Unfortunately, while allowing for more widgets to be added to the "widgets" board, Microsoft has also made a baffling design decision. Instead of giving users three columns to add as many widgets as they want, Microsoft has limited widgets to a single column. This makes sense from a business standpoint, because now you have to see their MSN powered news section whether you want to or not.
The widgets that might be useful are used as the driving force. They will bring you to the widgets board. We hope Microsoft will eventually reconsider this when there are enough widgets and enough users are complaining about it.