Roku is one of the best streaming devices that is offering amazing channels for entertainment. This list includes movies, music, science education, etc. Like your cable TV provider, these Roku streaming channels can bring real-time TV streaming experience into your living room just like your cable provider.
Roku streaming TV channels brings you the same experience that you get from a cable TV provider. If you are paying too much monthly subscription fees for your cable TV provider, it is time to think about the alternative streaming solutions like Roku.
Roku let you stream videos, photos and music from the internet, and any other devices like Smart Phone, Personal Computer to TV. If you already own the Roku device and hesitate to pay monthly subscription fees, Roku team offering Free Movie Channels to their customers like you.
We listed a couple of best channels from the streaming channel list the gives you an incredible experience. Most of these channels are offering a free trial period that let you experience and tests the channels before you start paying for this streaming services.
Sling TV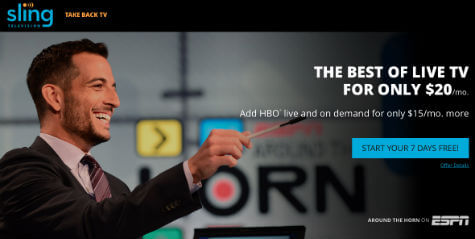 The sling is everything you love about TV for a fraction of the price you'd expect to pay. It's the best channels including ESPN, TNT, TBS, Disney Channel, and more for just $20/mo. It's the latest episodes of your favorite shows and hot new movies-on-demand. You can add HBO® for just $15 a month more when you buy The Best of Live TV, which includes your favorite shows, big games, new movies, and more.
Acorn TV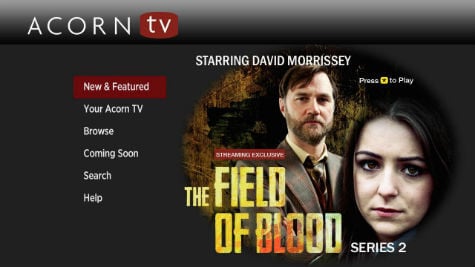 Acorn TV offers full episodes of the best British TV streaming 24/7 without commercials, on demand, with new and exclusive shows added monthly.
CBS News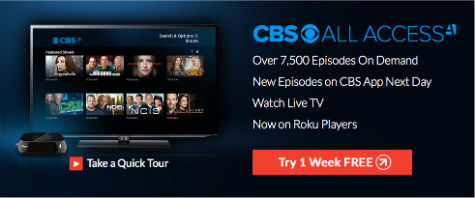 The CBS News app features CBSN, the 24/7 digital streaming news network from CBS News, as well as on-demand video from CBS's news programs, including CBS Evening News, CBS This Morning, 60 Minutes, 48 Hours, Sunday Morning and Face the Nation and CBSNews.com.
FXNOW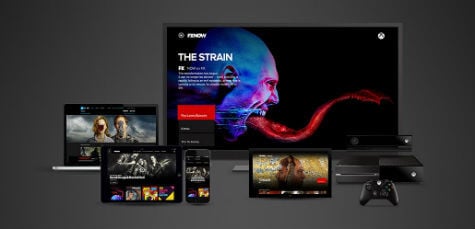 FXNOW is an on-demand video service providing the biggest and best lineup of critically acclaimed dramas, hit comedies and blockbuster movies from 3 networks, FX, FXX and FXM.
Related: Best Roku Channels to Watch Sports for Free
Livestream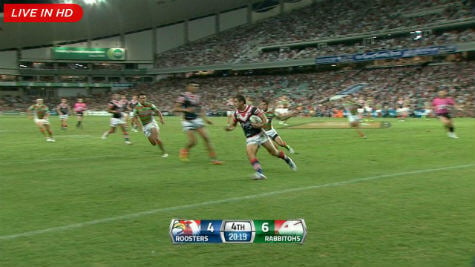 Watch and discover live events and experience hottest live events in music, news, entertainment, sports, education, celebrities, spirituality and more. Livestream let you search over 75,000 new events that are streamed each month including over 60 local U.S. TV news stations.
CBS All Access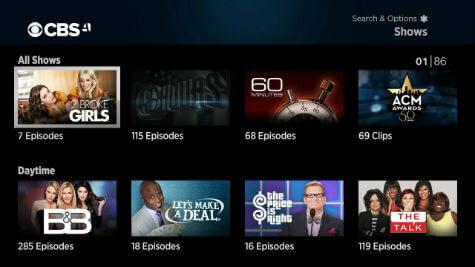 You can get full episodes of your favorite shows live and on-demand with CBS All Access. You can catch up on full seasons of hit shows like NCIS, The Good Wife, The Young and The Restless and ad-free classics like CSI Miami.
RT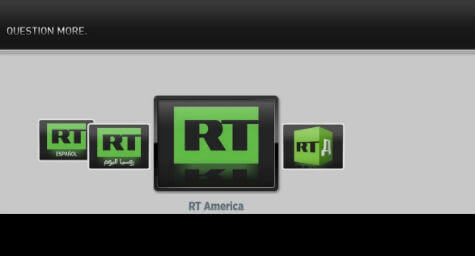 RT is the first Russian 24/7 English-language news channel which brings the Russian view on global news.
This list of channels can't stop only with a couple of channels.
Paid Channels for the Best TV Experience.
USTVNow is the leading provider of expatriate communication services. The basic plan is completely free and includes all major terrestrial stations that as an American citizen or resident you would normally be able to receive for FREE including ABC, CBS, CW, FOX, NBC, and PBS. Premium subscribers can access over 200 channels with full DVR capabilities.
The free WatchESPN app lets you keep up with your sports anytime, anywhere. Watch live games and studio shows with 24/7 access to ESPN, ESPN2, ESPN3, ESPNU, ESPNews and ESPN Deportes. You can also watch on-demand clips of the latest news and highlights. This offer access to live streaming video from ESPN, ESPN2, ESPN3, ESPNU, ESPNews and ESPN Deportes.
Also read: Best Live TV Streaming Sites for Unlimited Entertainment
The Nowhere TV private Roku channel has an abundance of options for you to choose. Most of the content is podcast video and audio content. Content loads quickly from each source and in HD quality. There are private channels that load the options to Search, find Featured, Newest,  etc. These options are available for channels like  Archive.org, Astronomy, CBS, Education & Culture, Entertainment, Gaming, Government, Home & Garden, International, Kids & Family, Local – Live, Local – On Demand, NBC, News & Politics, PBS, Science & Technology, Spirituality, and Sports.
HBO delivers more new hits than any other streaming service. You can watch every single episode of HBO's addictive series–Ballers, Curb Your Enthusiasm, Eastbound & Down, Entourage, Game of Thrones, Girls. This fantastic list extends more to the series Last Week Tonight with John Oliver, The Leftovers, Real Time with Bill Maher, Sex and the City, Silicon Valley, Six Feet Under, The Sopranos, Togetherness, True Detective, VICE, Veep, The Wire, and more.
The BW for Roku is Black & White Done Right, Broadcasting 50's Shades of Grey 24/7 in a Live TV Format. This channel broadcasts black and white classic television programming 24/7 free of charge.
This is the best list or Roku free and private channels that can get on your TV just with Roku stream stick. There is no need to pay a monthly fee to cable tv and subscribe to private channels for premium shows.