This free service from Google is good for those who are still using the ordinary phone with out internet connection. A smart phone user can use this one if he does not have a data plan in his phone or he already crossed his monthly data limit. Whatever the reason, this is a cool and easy feature from Google: Google SMS. This is very useful if you want to find a location or a flight time or any business information while you on road or if you don't have any web access.
What ever your questions you want to search from Google, just send an SMS text message to 466453 (GOOGLE) to use Google SMS Search, that is all you need. You will get your search results as text messages to your phone.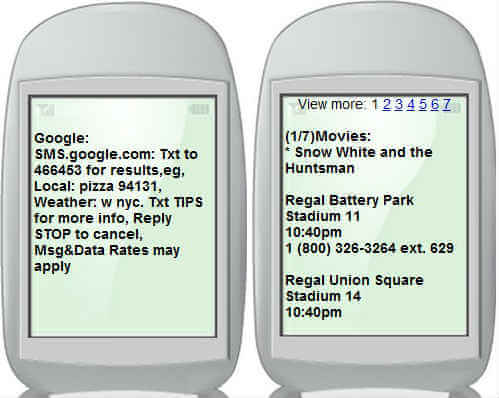 Here are few examples of text messages and results.
For local business listings
Type what you want (business or type of service; e.g., "starbucks" or "thai restaurant") followed by zip or city and state
Examples: "pizza hut 10009" or "pizza new york ny"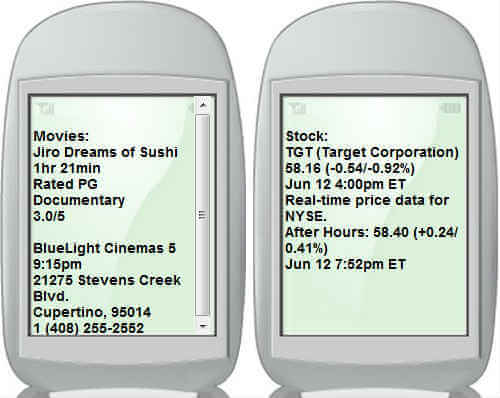 For sports scores
Type the name of the sports team
Examples: "red sox" or "sf giants"
For weather conditions
Type the word "weather" followed by the zip or city and state
Examples: "weather 98112" or "weather seattle wa"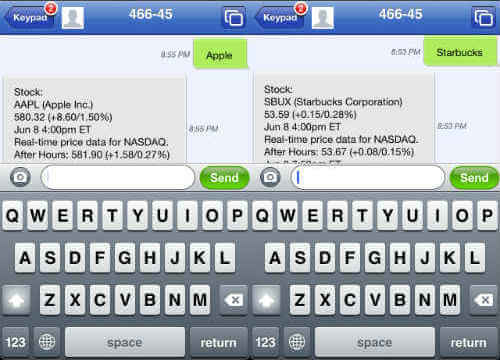 In this particular article I used my smart phone only for screen shot purpose.
More useful information
Need help? Send the word "help" to 46645
Additional features include movie show times, stock quotes, definitions, driving directions, calculator, and more.
Note: Standard message & data rates apply. For info text HELP to 466453. To unsubscribe, send STOP to 466453.