Most of us adopt Smartphones these days and data plan is much needed, but suddenly we go insane when the iPhone data usage, drains of exceedingly. It is vital to know How to Monitor and Limit Cellular Data Usage on iPhone.
When you see any unusual iPhone data usage, there is no easy solution to figure out the reason. New innovation turns off date usage automatically, and we no longer need to worry about the cellular data usage. But what if we need to track usage and prevent extra expense?
Related: Use FaceTime Audio for Free International Phone Calls From iPhone
There are few things to observe in your iPhone 6 data usage if you end up paying more than what you use. The first step before you figure out the excessive data usage is to check data usage with your current iPhone setup.
Check Data Usage
All mobile phones display data usage, as it helps in monitoring the data usage but iOS7 have slight changes, little more captivating and user-friendly when compared with other cellular providers. Let's know How to Watch and Limit Data Usage in iOS7. Open 7 Settings > Cellular and you can see this details under Cellular Data Usage.
Background Data Refresh
Apple affirms any apps that run in the background do not consume battery. But there are few applications like MAP, iTunes etc, that does run in the background even if you're not using. The main reason this happens is that few of us exit from the Apps without properly terminating.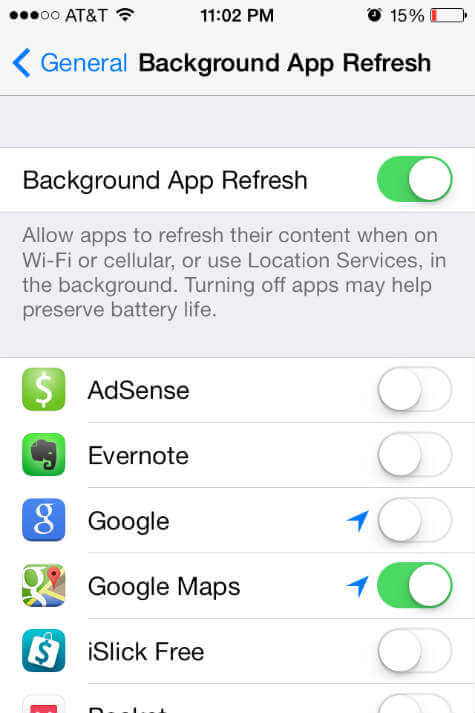 But iOS7 tweaks up with the new features "Background Data Refresh." To access, run your fingers to iOS Setting > General > Background App Refresh. You can turn off Background App Refresh by manually swiping of the 'Turn Off Application Refresh.' To close the running Apps in iOS7, double tap the Home bottom and slide the App preview upwards.
Use Cellular Data
While you are on your data plan, it is better to turn off the cellular data usage of those Apps you don't use. By going to Settings> Cellular scroll through the Application lists> Swipe off the Apps you don't want to run through the data connection, rather only on your Wi-Fi.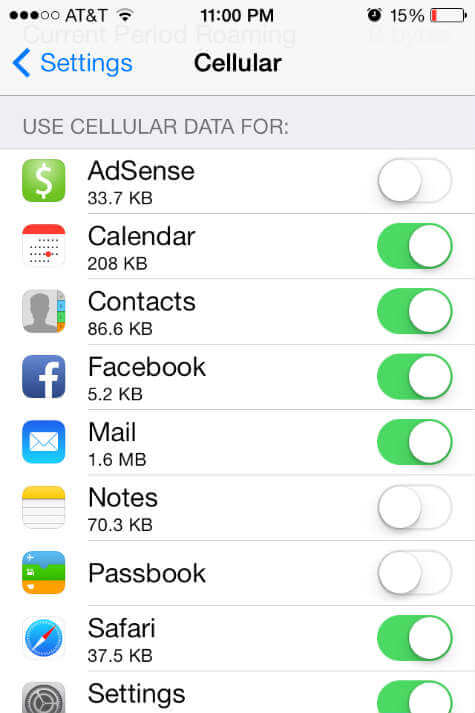 You can also monitor the data usage from this same page, also from the settings list named 'System Services.' Both the options help you to manage data usage.
Facetime is one of the best Apps from Team Apple, that offers free video calls to Apple to Apple around the globe. Through facetime, iOS7 enable the users to do audio calls too.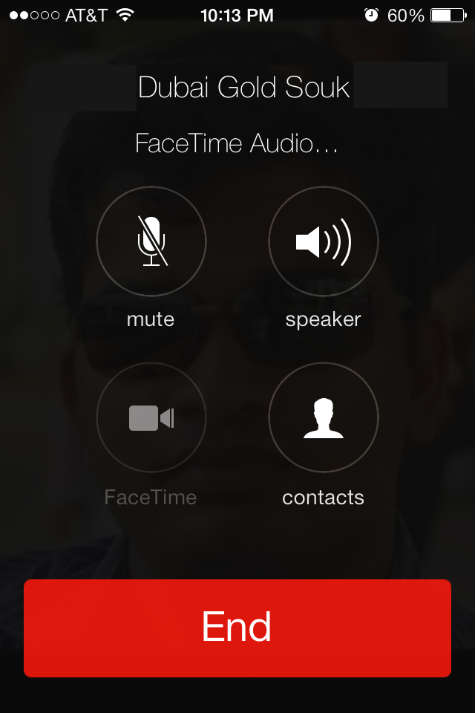 When you're on your data plan Facetime audio is good, and video plays better on Wi-Fi. The clarity of the audio call depends upon the speed of the net; the data usage is high for video calls. Video calls usually pull a lot of data, and the best quality of video calls works well on Wi-Fi network or 3G/4G.
Refer 'How to Make Free International Phone Calls From iPhone and iPad' show you how to make free international calls using iOS.
iOS App Update
Apps update are truly required, and usually, it updates only through Wi-Fi network because it consumes a whole lot of data.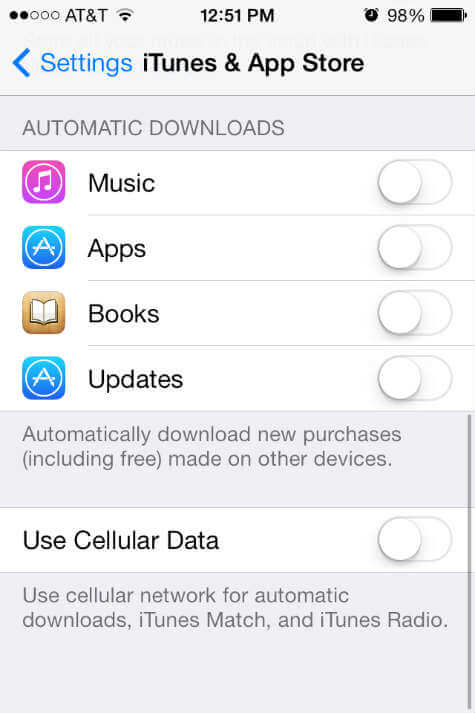 But it is always good to recheck, tap on iOS7 Setting > iTunes & App Store > and Turn Off Use Cellular Data option just below Automatic Downloads block.
Turn Off 3G
While you cross the data limit or you think you are almost done with the allotted data, Turn off the cellular data manually from the same Cellular location that can be seen in Settings.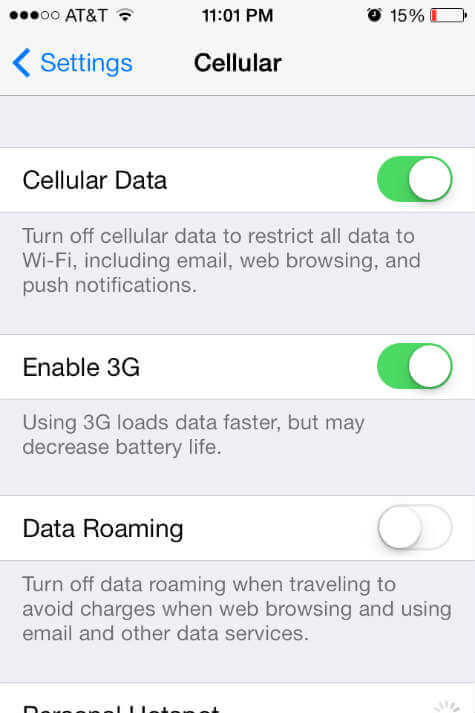 Turning off the 3G will limit your cellular data usage. But, don't forget to activate it while you use 'Visual Voice Mail.' So, don't get frustrated anymore use this tricky rules to monitor cellular Data usage.
These tweaks will be the best best for you to control the data usage on iPhone. Before you start working on this, please check the iPhone data usage, then go head with the best suitable solutions.