Does one of your Apple AirPods die more quickly than the other one? You are not alone, as many users face this issue. There are many reasons why this happens, and you can take some measures to avoid that. Of course, you can't do much if it happens due to faulty hardware.
Before you confirm those, you can try out the troubleshooting steps in this article to balance the battery level on your AirPods.
Why Does One AirPod Dies Faster?
Many Reddit and Apple forum users feel that one of their AirPods (left or right) always drains faster than the other. This happens even on new AirPods 3. I experienced this issue in the beginning with my AirPods Pro 2.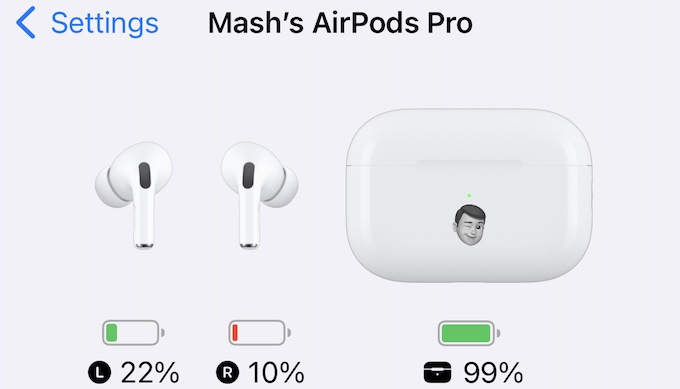 I did some research to figure out the issue of my Left AirPods draining fast compared to the right one. finally, here are some tips to solve the AirPods Battery uneven charge issue.
If one of your AirPods dies faster than the other, then try out one or more of the below-listed steps to resolve the issue.
AirPods Keep Disconnecting from iPhone, How to Fix?
Difference Between Left or Right AirPods Battery
Even though you have new AirPods, you can have a different battery level for both AirPods. There might be a 0-5% difference between both AirPods all the time. In that case, the iPhone will show you the exact battery level for both AirPods. But if the battery level difference is more than 10%, iOS will display both AirPod's batteries separately.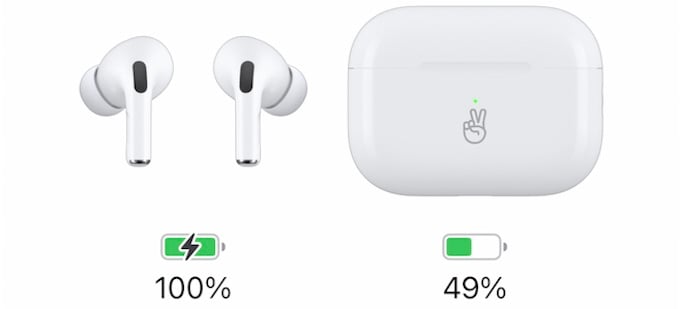 Is This New AirPods? Wait A Bit.
Well, your AirPods will take a bot to learn the battery cycle and charge and discharge properly. This applies to the new AirPods. If uu have new AirPods that you recently purchased, I would say wait at least 5-10 charge recharge cycles to settle the things. My left AirPods were always discharging quicker than the right one in the first couple of weeks.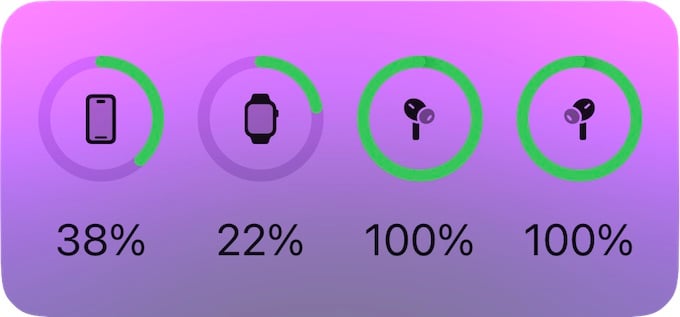 Eventually, it balances the battery charge and shows top the same battery charge for both Left and Right AirPods.
Get Alerts on Your iPhone If You Leave Your AirPods Pro Behind
Did you Set Microphone to One AirPod?
Both AirPods have built-in microphones, and you can use either of them. Apple allows you to automatically switch the AirPods or select one of your AirPods as Microphone. Let's say you have configured your right AirPod as Microphone. Then, the battery of the right AirPod will drain faster than the other due to its heavy usage.
You will lose the balance of the battery usage, and you will see the battery for individual ones indifferent.
Dirt on AirPod Charging Case
Sometimes, your AirPods won't charge properly due to the dirt in the connectors of the charging case. Unknowingly, the earwax from your ears might have made its way to the connectors and caused issues. Without knowing that, you might think one of your AirPods dies faster.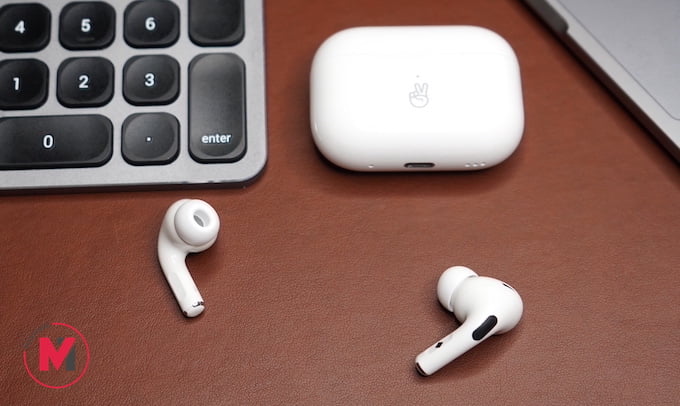 Inspect your charging case for dirt and ensure your AirPods are charging properly after cleaning the case. You better check the charging connectors and clean the AirPods by following Apple's guidelines before you move the steps below.
Using One AirPod for Siri
Apple has a good voice assistant, and I always use that. You can trigger Siri for the AirPods. If you are using one of your AirPods for Siri all the time, then that AirPod will drain faster, especially if you use a lot of Siri commands.
Just make sure you are good and the issue is not related to Siri, you can turn off Siri for that AirPod for a while, and see if the issue is resolved.
Drain Both AirPods and Charge Them
For extended battery life, we let our iPhones or iPads get switched off and charge them. Likewise, you can do that for your AirPods as well. Wait for both the AirPods to fully drain and the battery level reaches 0%.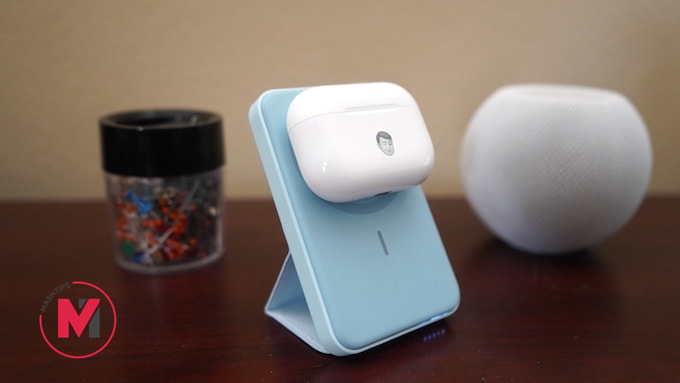 There are many ways to check the battery of your AirPods. You can use Siri to check your AirPods battery or you can check the battery status of AirPods from your iPhone. You can also see the battery level of your AirPods from your Apple watch.
Once the battery is down to 0%, keep both the AirPods on the charging case and charge them fully to see if the problem disappears.
How to Switch Between ANC and Siri with your AirPods Controls
Automatic Switching for Microphone
Using one microphone long time will draw the battery fo the AirPods. Just in case, if you sent one AirPods microphone for the mic, you have to change that to auto mode. Instead of sticking to one AirPod for the Microphone, change the setting to switch the AirPods automatically.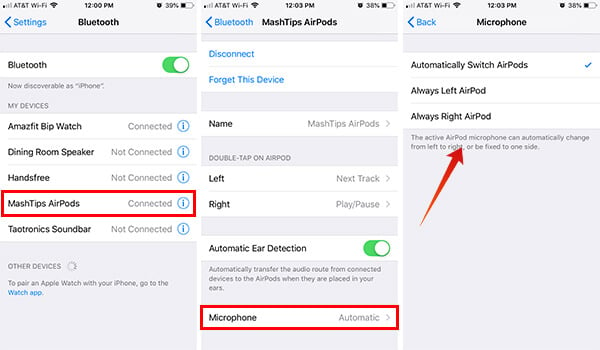 To do that, you need to navigate to the AirPods Settings on your iPhone/iPad. If you have not done that before, you can check out our post How to Switch AirPods Microphone
Check If Charging Case is Faulty
Sometimes, a hardware issue might cause the AirPods to drain faster. For example, if the AirPod is not getting charged properly, it will die out soon. Make sure that your charging case is in working condition.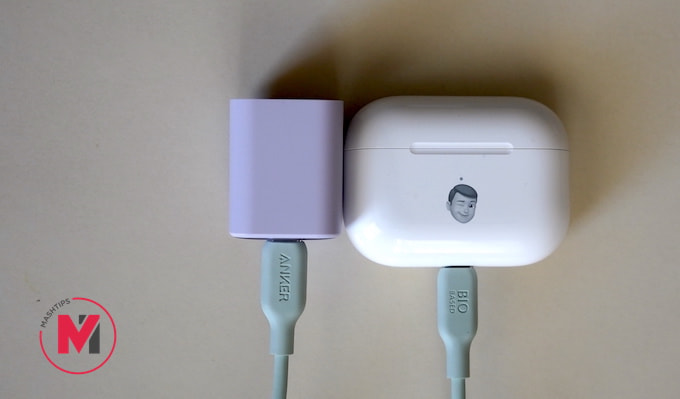 If you have another set of AirPods or you can borrow the AirPods from someone and check if the charging case works fine. If not, you need to replace the charging case.
Reset Your AirPods
Like iPhones or iPads, you can reset your AirPods as well. This might help to resolve many things like pairing issues, battery draining faster, airpod is dead even after charging and more.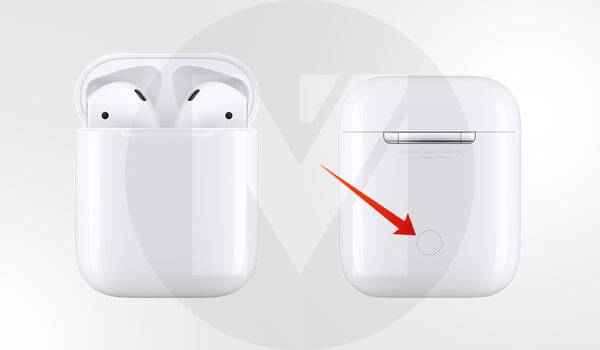 Before hard resetting the AirPods, you need to remove it from all the connected devices. You can check out our guide on How to Hard Reset Apple AirPods for the step by step instructions to reset your AirPods.
Make Sure Your AirPods Has Latest Firmware
Apple regularly updates the firmware for its AirPods. Like iOS or Mac, you don't need to download and install the latest firmware on your AirPods as it is done automatically.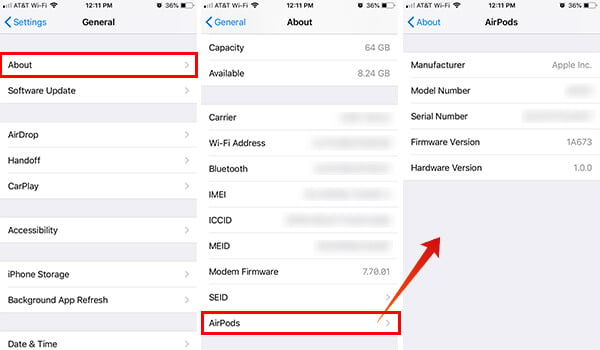 However, you just need to connect your AirPods to your iPhone to check the firmware version and update the same.
Check If Your AirPods Are Damaged
You bought your AirPods few years ago and it is little bit old? Then, the issue of one AirPod draining faster might happen due to the wear and tear of your AirPods. In that case, you can't do much expect to buy a new one.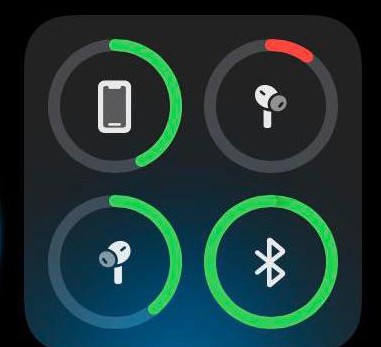 Using One AirPod More Often Than Other
To save the AirPods battery from draining out quickly, some use one AirPod at a time. Like you will always use your left or right AirPod to answer calls. You don't need both AirPods to be active when you are on call. Because of that, the AirPod you use frequently will drain faster than the other one.
Clean AirPods and Charging Port
It is good to clean your AirPods and charging port regularly to avoid charging or drain issues. According to Apple, you can use 70% isopropyl alcohol wipes to clean the surface of the AirPods and charging case.
Use a soft, dry and lint-free cloth to clean the surface. If you are slightly dampening the cloth with water or isopropyl alcohol, make sure the surface of AirPods and charging case is completely dry before using them.
Take AirPods to Nearby Apple Store
Are you experiencing the battery issue on your new AirPods and none of the above listed steps work? Then, the best option is to take the AirPods to the Apple Store near your location. If your device is under a warranty period, you might get a free replacement.
Whenever you face the issue of one AirPod draining faster than the other, you can try out the troubleshooting steps mentioned in this article to resolve the issue. Also, avoid using one AirPod more frequently than the other.