Microsoft is releasing it's latest iteration of the very familiar Windows to the users on July 29th named as Windows 10. As everybody knows, this will be the successor of their last version Windows 8 which was designed for using in the touch based devices.
Although Microsoft has released another version called Windows 8.1 in continuation of Windows 8 which has considered as an update to Windows 8 that brought the best use of Windows 8 to traditional Keyboard and Mouse based computers.
Along with the Windows 8, Microsoft has started developing an App Eco system which the users can take advantage of that similar to the Apple App Eco system. With Windows 10, Microsoft has ported all the Apps from their mobile version of Windows 8.1 called Windows Phone 8.1 to the Windows Store.
Now the Windows Store has just enough Apps for the user to experience but still lagging very behind its competitors like Google and Apple. The user may find at least one App for their required category in Microsoft Store after this migration of Windows Phone Store Apps to Windows 10.
Here we will see 10 most useful Apps for daily use for Windows 10 including the pre-installed Apps, from the upgraded Microsoft Store.
1. Mail & Calendar
Microsoft has redesigned their Mail and Calendar Apps with a clean UI that the users will like it. Mail and Calendar Apps are very essential to the users for day to day life and both Apps are now supporting other mail and calendar users like Google, Yahoo or virtually anyone.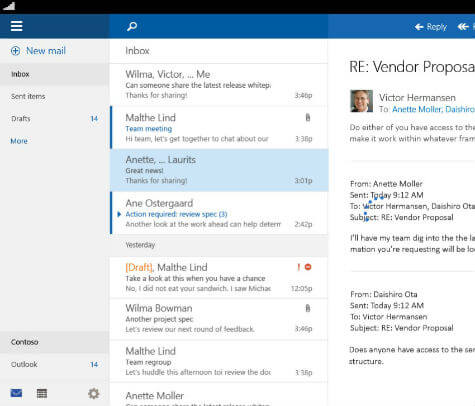 They are shown as individual Apps in your Apps list but can be accessible from each other. These are the continuation from their Windows 8 Store App called Mail, Calendar & People App where Microsoft is removing the People App from Windows 10 Store and may no longer available.
2. Facebook & Twitter
Facebook and Twitter Apps are now in the essential list for many users and the Microsoft Store is offering individual Apps for it. They are not pre-installed in Windows 10 but can be installed from Microsoft Store easily.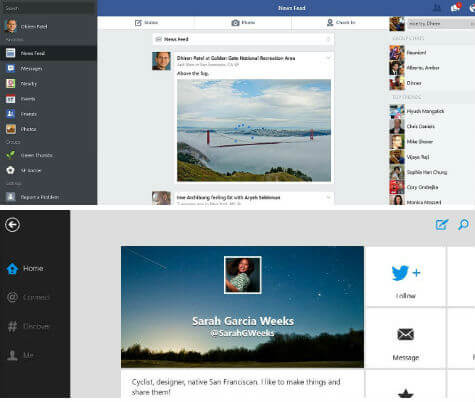 Initially the People App in Windows 8 was filled the void of these Apps in the Windows 8 store and later Facebook and Twitter Apps were introduced to the Windows 8 store.
3. Photos, Groove Music & Movies and TV
Microsoft Photos is the new App that is similar to the Photos App of their counterparts like Google and Apple. All the photos in your device can be accessed from the Photos App and it offers basic level editing too.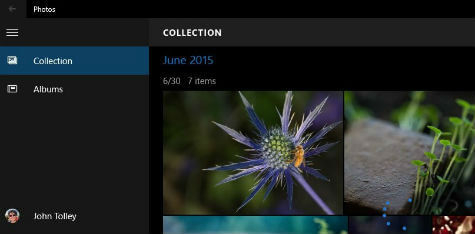 Also Microsoft has redesigned their Windows 8 Apps called Music, Video Apps for better UI and with more features and re-introduced as Groove Music, Movies and TV apps respectively.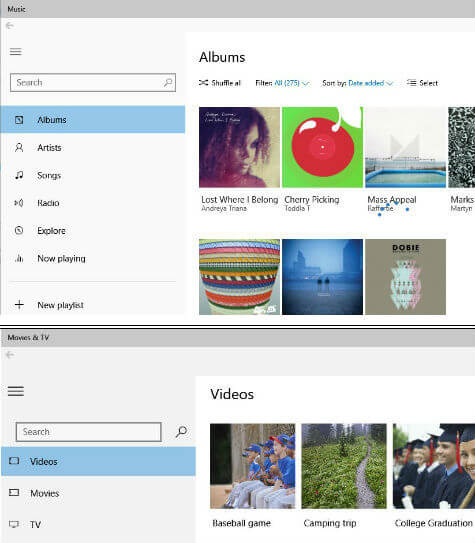 These Apps are pre-installed in Windows 10 and can be used to cater with the multimedia requirements of the user.
4. Weather & News
News and the local weather information are very vital for a normal user in the developing world. In Windows 10, Microsoft has introduced a new App called News which will feed the latest news from all the sources you have selected. This App may give good competition to the other news feeds like Flipboard.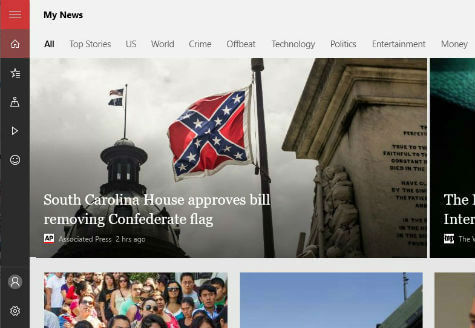 Also we can see the redesigned Weather App from Windows 8 which has additional integration to the calendar too in Windows 10 Store.
That means you can see the weather information inside the Calendar App for coming few days without opening the Weather App. These Apps are pre-installed in Windows 10 and useful too.
5. Microsoft Edge
The latest addition the Microsoft App family is the new browser called Microsoft Edge which is a touch based browser and has better performance too. It may be already known to users by its project name as Project Spartan which is used as a replacement of their traditional Internet Explorer.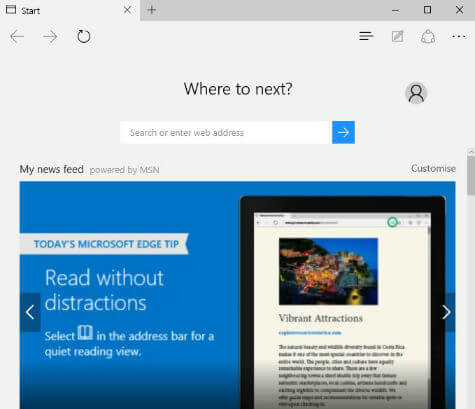 This App also pre-installed in Windows 10 and if you want to avoid in case, you can do that freely. The traditional internet explorer is also available in Windows 10, but it needs to be searched from available programs to open it.
6. Skype, Viber, Line
For the personal communication purpose like voice and video calls along with texting, now Windows 10 Store offers few Apps including the Skype from Microsoft. These Apps are not pre-installed in Windows 10 and easily available from App store if you look for it.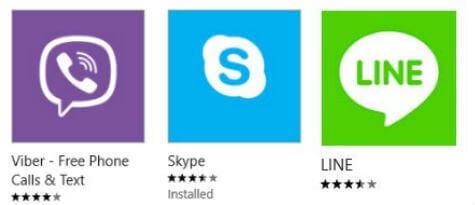 In Windows 10, you will notice a "Get Skype" tile in the Start menu but it is just a link to download Skype. If you are working on a Desktop PC then Windows 10 will install Skype for Desktop for you where as in touch devices you may get the Skype. These Apps were also available in the old Windows 8 Store without much changes.
7. OneNote, Excel Mobile, Word Mobile, Power Point Mobile
Windows 8 Store has OneNote App for scribbling and small word processing Applications which was pre-installed by Microsoft.
Now with Windows 10, we receives the free version of Microsoft's full fledged Office suite Apps called Excel Mobile, Word Mobile, Power point Mobile respective to their counter parts in Office suite. Though these Apps are not full fledged they can do basic Office tasks similar to the Office Suite.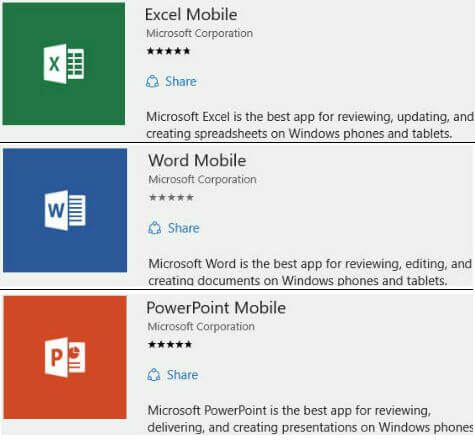 For Advanced users, Microsoft is pointing towards their Office 365 which is a cloud based Office Software in Windows 10. The main attraction is that Microsoft is not compelling the users to have these Apps in their Windows 10 device. Those who wanted it can be downloaded from the Store by a simple search and they are useful good Apps for ordinary users.
8. Xbox
Microsoft has revamped their Xbox App from Windows 8 Store to have multiple features and integration in Windows 10.
The game lovers will definitely will look to have these App in their Windows 10 device due to the features like Xbox integration, Chat features, Record & send the game play, continuation of games between Xbox and PC and many more. This App is pre-installed the Windows 10 so that almost everybody can have access to their Games easily.
9. Maps
The old Maps App from Windows 8 Store also getting some up gradation and is available as the pre-installed App in Windows 10.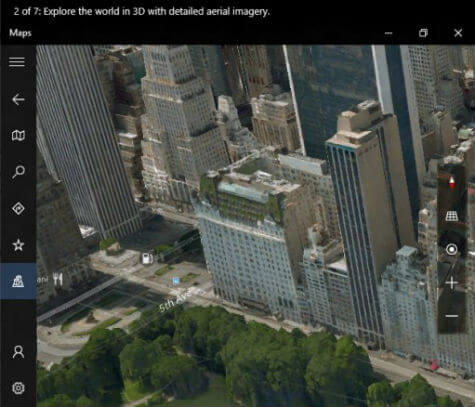 Though it is not much popular like Google maps, it offers the same functionality to Windows devices including the 3D maps. It will be most useful in the Mobile devices than the Desktop devices.
10. Cortana
One of the popular feature of the Windows Phone is coming to all the Windows devices through Windows 10 including desktop PC. It is the personal assistant in lines with the competitors Google Now and Apple Siri and with some advanced features.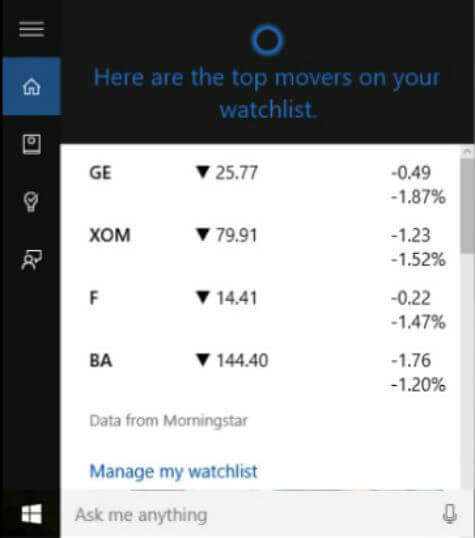 We can say it is fully integrated into Windows 10 to have a better control of the device using the users voice inside the Apps too. Though there is an option to disable Cortana in the Settings but one can doubt that the use of that settings may not take place normally. This App or feature might be more useful to you for daily tasks once you started using it.
Apart from these Apps, there are 2 Apps which require special mention though we may not be using it directly or regularly. OneDrive was available from Windows 8 onwards but this time, Microsoft has integrated more deeply into the core of Windows. "Contact Support" is one of the essential Apps which are only usable if you have any questions about the Windows 10 and the usage.
With these App, we can get direct connection towards Microsoft Support without worrying to logging in and typing many things. Though the person supporting you may be asking the routine demands like "restart, refresh and restore your PC" for even a small problem, it may be useful to many users for their issues relating to Windows 10. This App is also pre-installed in Windows 10 and will be available in your Apps list.
You can also find many more Apps in the upgraded Windows Store for your various requirements. Still you might be missing some of your favorite Apps from other Eco systems like Apple and Google in the Windows 10 Store and we can hope more Apps might be appearing in the coming days.