Apple held a massive press event on September 9 at the Bill Graham Civic Auditorium in San Francisco. The company typically holds such events to announce upcoming new gadgets and/or major upgrades to existing ones, with the items in question typically becoming available a few weeks after the announcement.
This week's event was no exception, as they announced a slew of new updates including the debut of new smartphones and the first major upgrades to the Apple TV since the current version made its debut back in 2010.
Apple Pen, a new addition to the Apple product family and this product is aimed to iPad Pro users. Apple bring new touch screen technology named 3D touch with its latest addition in iPhone series 6S.
Even though Apple dropped a ton of new hardware products, they didn't say a word about the anticipated MAC or OS X.
iPhone 6S
The new iPhone 6S and iPhone 6S Plus will both be available in four colors: silver, gold, rose gold and space gray. They will be made out of 7000 series aluminum, which is also used to make airplanes and is therefore much stronger and durable than regular aluminum.
The most impressive upgrade is the addition of a 3D touch screen. Originally known as Force Touch, this technology had been introduced on the Apple Watch and Apple trackpads previously, but is being reintroduced with an added level of sensitivity. The touch screen responds to a couple of new gestures in addition to the usual swipes. If you press a little harder, you get a "Peek" which is a pop-up of a site's contents. Pressing even harder will let you "Pop" or jump to another place in the operating system.
The new iPhones will also come with a 12 megapixel iSight rear camera that boasts 50% more pixels than the old iPhone's camera. The front-facing camera has been similarly upgraded and has 5 megapixels. The new iPhones will go on pre-sale September 12, and will be available in stores on September 25.
iPad Pro
At 12.9 inches tall, the new iPad Pro is the same height as the iPad Air and will therefore be able to use the iPad Air's apps.
The iPad Pro has a new A9X 64-bit chip making it 1.8 times faster than the old iPad's CPU, and has enough power to edit three streams of 4K video simultaneously. The Pro weighs about 1.5 pounds and has a 10-hour battery life.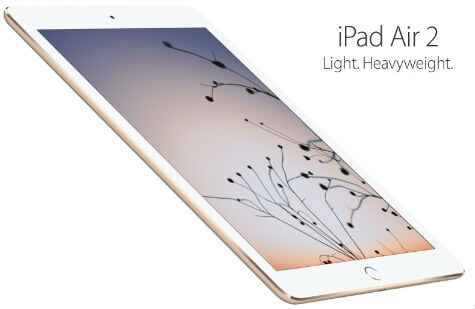 The iPad Pro has a larger display than its predecessor, so it can fit a full-size keyboard on the screen. The big screen has also advanced to 5.6 million pixels – which is more than a 15-inch MacBook Pro – means you can use the iPad to play games or watch movies in higher quality.
Apple Pencil
The Apple Pencil will be a stylus that can work with the iPad Pro and a variety of iOS apps. It can be used to annotate documents or draw graphs. It has a built-in lightning plug that lets it plug into the iPad to recharge, only taking 15 seconds for a charge that will last for 30 minutes of use.
There are no buttons on the device and it's light enough to replicate the behaviors of an actual pencil or paint brunch. The Apple Pencil will become available in November and it will cost $99.00.
Apple TV
The newest version of Apple TV will feature a new remote, Siri controls, a third-party App Store and a new operating system. It will run on tvOS, which is derived from iOS, and is expected to start selling in October. The 32 GB model will cost $149 and the 64 GB model will cost $199.00.
The new remote features a glass touch surface on the top half that will allow the user to control the TV with swipes and other gestures. The Bluetooth remote includes a built-in gyroscope, accelerometer and volume controls for the TV. It uses a Lightning connector to recharge as well and can last three months on a single charge.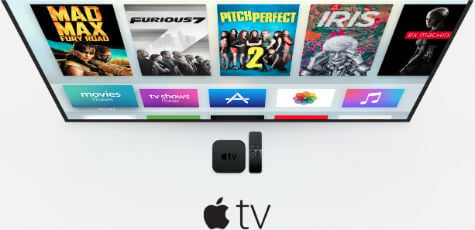 The Siri controls mean the TV will respond to voice commands in addition to ones from the remote. For example, if you didn't quite catch the dialogue, you can ask "Siri, what did he say?" and Siri will rewind a few seconds and turn on captions. Siri will also search through all the apps on the TV, so you don't have to bounce between Netflix and HBO Go while looking for something.
The Apple TV will also feature a new App store which will make its debut in the near future. It will resemble the iOS app store, but its apps will have universal applications meaning they can also be used for iPhones and iPads.
While Homekit was not mentioned at the event, many see it as a natural fit for the upgraded Apple TV. Through the HomeKit interface, users had been able to manage home automation, security systems, and any other compatible devices. But with the new, more powerful TV box, homeowners are able to view information about and issue commands directly to their smart home appliances using the Apple TV.
Apple Watch
The Apple Watch was released last April, and there are already over 10,000 compatible apps. Some of these are now getting upgrades – the Facebook Messenger app will let you send audio, location and text messages, and the GroPo app serves as a camera viewfinder.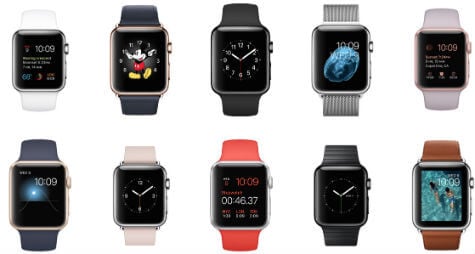 The Apple Watch's look is also being upgraded. The watch itself comes in gold and rose gold, and can come with an increased selection of bands, including a brown leather band made by Hermés coming out in October.
The press event undoubtedly excited Apple fans and exiting Apple TV owners all over the world with the new abilities of the recently announced updates. Apple TV has needed a upgrade for years, and Apple has always delivered. The increasing use of apps, touch screens and Siri voice commands across all platforms are definitely trends worth watching.