There are situations where most of us aren't able to pick up phone calls on time, just because we're busy working on something else. For example, if we receive a call while we're eating and the phone is out of our reach, we'd probably want someone to pick it up for us. Well, with Apple's iOS 11 that was released to the general public just recently, you don't have to ask anyone to pick the phone for you. Instead, the iPhone will be able to automatically attend the calls regardless of where the owner is.
The feature is called Auto-Answer calls and it can be enabled deep inside the iOS device settings. Apart from being able to attend all the incoming phone calls, the audio for the call can be routed to either a Bluetooth headset or the phone's speakers. Therefore, users will be able to respond to their calls even if the phone is out of their reach. If you're a lazy person like me, you'll find this feature to be extremely useful. Personally, I've put it to good use on my iPhone 7 Plus on multiple occasions. Interested in trying it out already? Without further ado, let's check out how to automatically answer calls on iPhone:
Set Up Auto-Answer Calls on iPhone
As long as your iPhone is running iOS 11, the latest version of Apple's mobile operating system, you should be able to set this feature up without any hassle by simply following the steps below:
Open up "Settings" app on the iPhone and tap on "General". Now, go to the Accessibility section of device settings.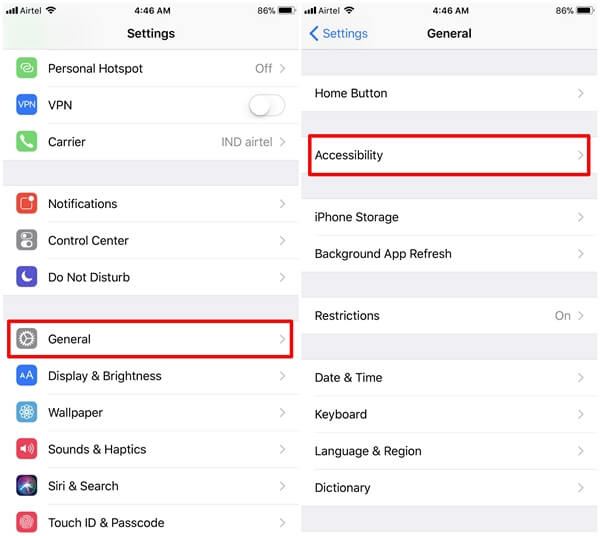 Once you're in the Accessibility section, go to "Call Audio Routing". Here, it's worth noting that in the Call Audio Routing menu, you can choose the audio source for the incoming calls that gets picked up automatically by the iPhone.
Related: How to Enable iPhone Do Not Disturb to Auto Reply Text While Driving?
Users will be able to select either a Bluetooth headset or make use of the built-in speakers on the iPhone. By default, this is set to Automatic. Once you've chosen the desired audio source, tap on "Auto-Answer Calls".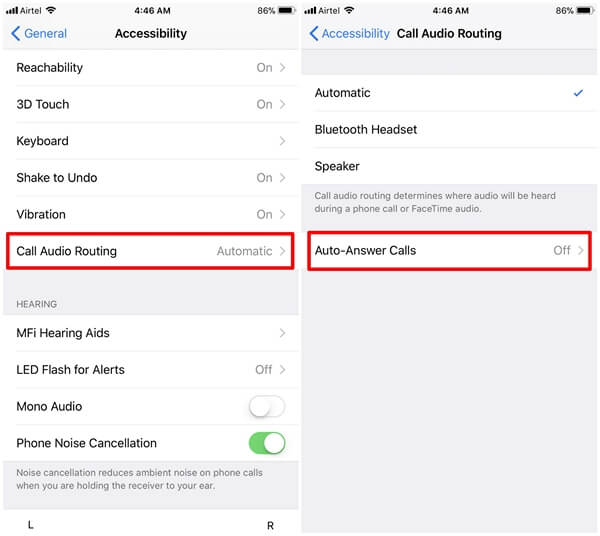 Now, you can use the toggle to enable or disable Auto-Answer Calls at your will. In addition to this, iOS also provides the option to adjust the duration of time to wait until the call is auto-answered. By default, this is set to 3 seconds. However, you could change this from anywhere between 0 to 60 seconds by tapping the "+" or "-" icon.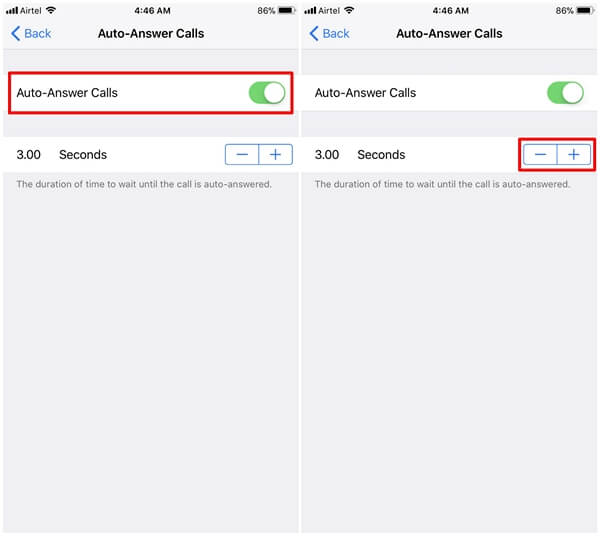 Well, that's pretty much all you got to do, in order to let your iPhone pick up all the incoming calls automatically. Although the feature is extremely useful at times, it's equally annoying in certain situations. For example, if you want to avoid picking up a call from a particular person, you'll certainly be disappointed when the iPhone automatically attends the call.
Also read: How to Make Calls on iPhone Without SIM Card to Any Phone?
However, the ability to adjust the time duration that the iPhone waits before it attends a call is certainly a valuable addition to this feature. That being said, we hope Apple will soon add a quick toggle to let users easily enable or disable the feature at their will because now we've to go deep inside the iOS device settings, which is not-so user friendly, to be honest. So, what do you guys think about this new iOS 11 feature? Planning to take advantage of it? Do let us know, by sounding off in the comments section down below, as we at Technical Tips would love to read what you guys think.