Whenever you want to stream music to your home Bluetooth speaker or your headphone, the task is double. First, you need to pair to connect the speaker. Then need to open the app, be it Apple Music or Spotify. You need to connect Bluetooth anyway. Let your phone do the rest. Did you know that your iPhone can handle many tasks automatically, like opening Spotify or Apple Music when you connect to headphones or speakers?
Let us see how to automatically open the Spotify app when you connect your iPhone to a Bluetooth speaker or headphones.
Automatically Open Spotify When iPhone Connects to Bluetooth
Your iPhone can do many things, automatically in case you were unaware of it. The Shortcuts app on iPhone helps in automating tasks, and help you do everything so easily. We have to use the same Shortcuts app to open Spotify when connecting to Bluetooth speakers or headphones.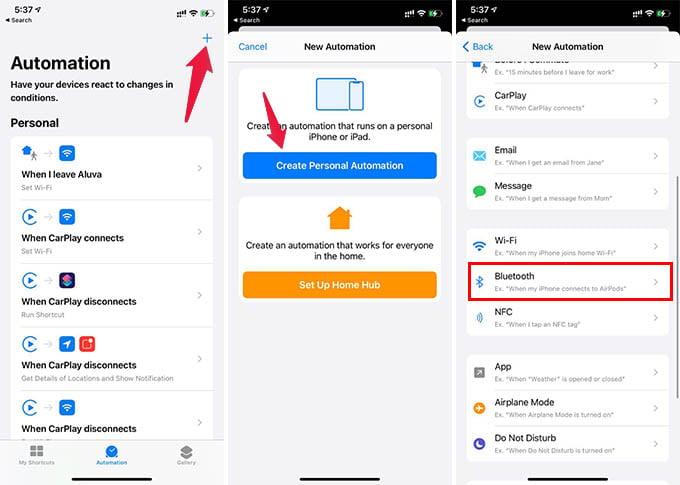 Open the Shortcuts app on the iPhone and go to the Automate tab.
Tap the "+" icon on the upper right corner to create a new automation.
Choose the "Create Personal Automation" option.
From the popup window, tap on Bluetooth.

Choose your Bluetooth speaker or headphone from the list.
Tap Next.
Tap "+" to add an action.

Search and select the "Open App" action.
Tap "Choose" on the block and choose the "Spotify" app.
Go to Next window and tap Done to save automation.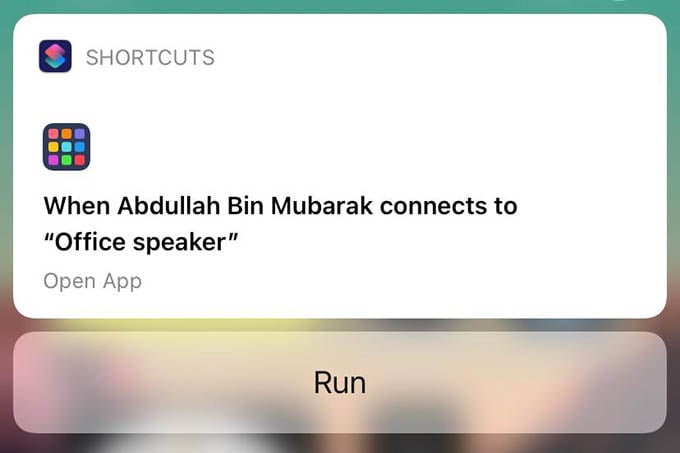 To test the automation, go to the control center on your iPhone and connect to your Bluetooth device. You will get a notification to run the automation. Tap on the "Run" button on the notification to open Spotify instantly.
One thing to note is that, unlike other automation, you need to confirm the action from the notification, which will quickly open the app. Moreover, you can do various automated tasks on the iPhone with the Shortcuts app, like automatically turn off WiFi when you leave home.