Artificial Intelligence, or AI, has been the buzzword in the tech industry for a while now. Every big smartphone launch event, every year, has not failed to mention AI. However, ChatGPT has recently brought some excitement about AI among the public. AI, though, is a tool, like search engines. One has to know how to use it. If you are interested, there are many AI extensions for Chrome that you can integrate into your work flow.
AI Chrome extensions can help you in a multitude of ways, no matter what you use your browser for. However, if you use Edge, Opera, or any other browser, these extensions should work still. That's because other than Firefox, every other major browser is based on the same Chromium base that Chrome is built-on. So, here they are.
1. Fireflies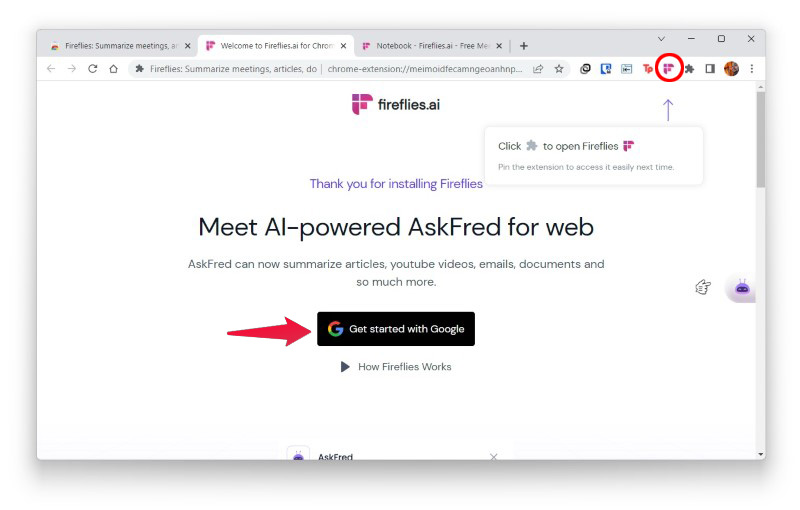 Fireflies.AI is a voice assistant that can transcribe your Google Meet meetings, help you take notes, summarize emails and documents. It can even summarize YouTube videos for you, as well as news articles and more. You can also upload a recorded meeting and then skim through the transcripts to listen to the audio.
Fireflies.AI can extract crucial information from various types of content such as your meetings, YouTube videos, emails, and other sources. That's thanks to its natural language processing capabilities. You only get 3 credits for free though and once you've used them, you will have to pay.
Download: Fireflies.ai
---
2. SciSpace Copilot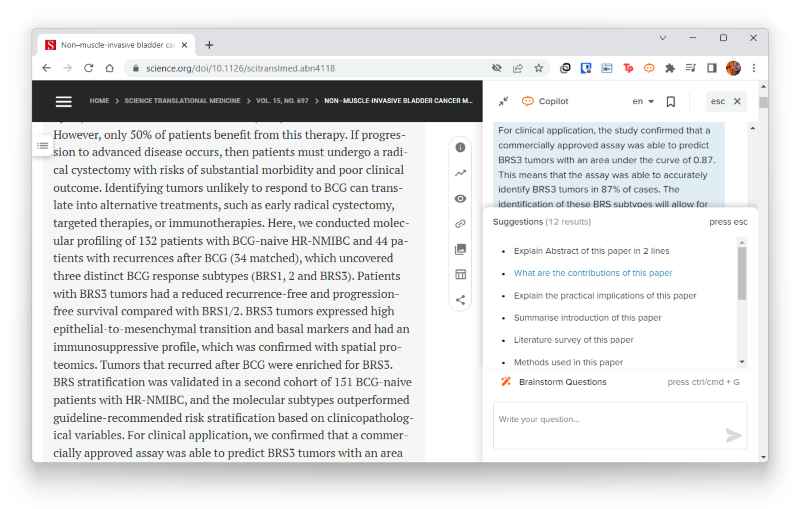 SciSpace Copilot is an AI Chrome extension to help you navigate the scientific space. Scientific papers, especially, can be quite a task to read through. This extension can help you understand complex papers quickly and efficiently. SciSpace Copilot can give you instant explanations for any text, number, or chart when you highlight it.
Since the extension is powered by ChatGPT, you can expect it to be pretty accurate in its understanding of the paper. You can ask it to summarize a paper, explain practical implications of the paper, the methods used, etc. It's the fastest way to explore, read and understand complex papers.
Download: SciSpace Copilot
---
3. AIPRM for ChatGPT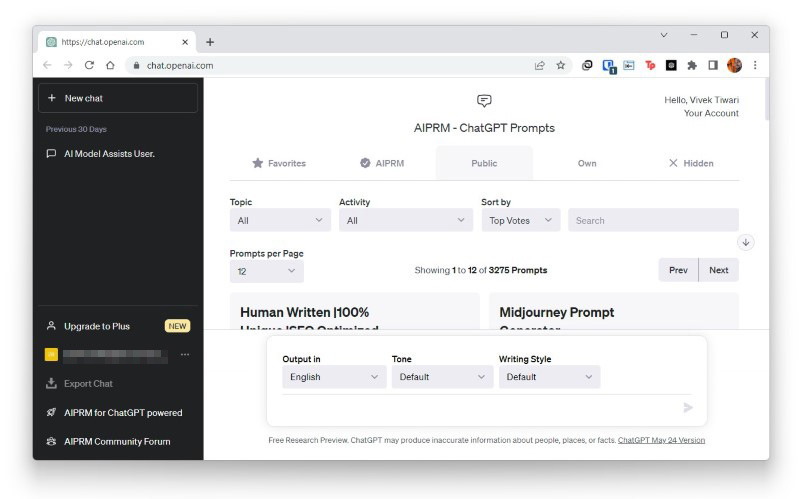 AIPRM is an AI extension for Chrome, but to be used with ChatGPT. If you use ChatGPT to find answers to your various queries, write an email, etc. this is the extension for you. ChatGPT is only a language model and cannot decide whether its responses are helpful or harmful. AIPRM has a curated list of prompt templates for marketers, customer support, sales, and much more.
It boasts of an impressive 1 million+ user base of professionals from companies like Adobe, Intel, and Microsoft. It also helps to identify and mitigate potential risks associated with ChatGPT's responses such as bias, privacy, security, etc.
Download: AIPRM for ChatGPT
---
4. ChatGPT Sidebar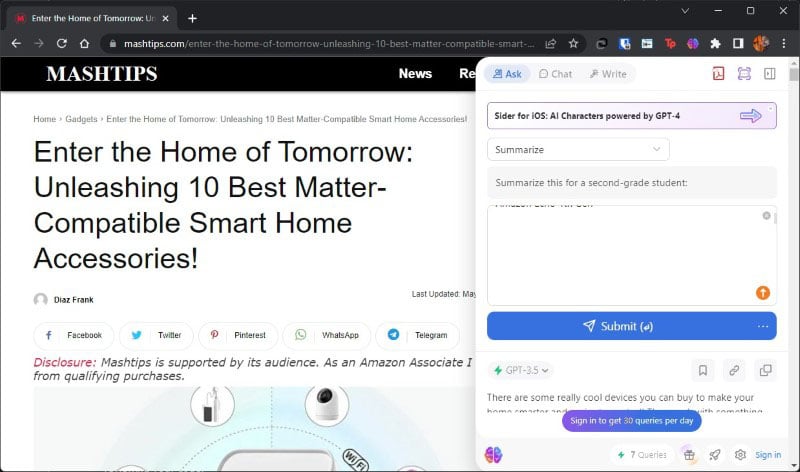 Sider: ChatGPT Sidebar is an AI Chrome extension powered by GPT4. It brings ChatGPT to your browser, making it easy and convenient to use ChatGPT anywhere on the web. With one click, you can show or hide the ChatGPT Sidebar. It can read any webpage you are viewing. It can then summarize it for you, define highlighted words, explain code, provide translations, and anything else ChatGPT can do.
This AI tool is free to use but in a limited capacity. You can create an account and sign in to get 30 queries a day, which should be more than enough for most people. If you need more, you will have to pay.
Download: Sider: ChatGPT Sidebar
---
5. GPT for Sheets and Docs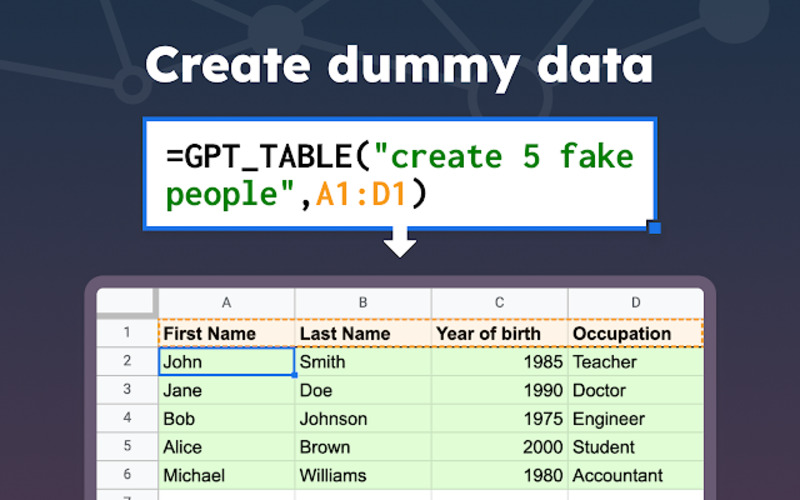 GPT for Sheets and Docs is not exactly an AI Chrome extension, but an extension or app for Google Workspace. If the name wasn't self-explanatory, it brings the power of ChatGPT to Google Sheets and Docs. This is something Microsoft has announced they will be adding to Microsoft Office.
While Google waits for Bard to be ready for prime time, though, you can use GPT for Sheets and Docs for your AI needs. It can give you executive summaries of any document with a single click. There are also some formatting and organization features you can make use of.
Download: GPT for Sheets and Docs
---
6. Compose AI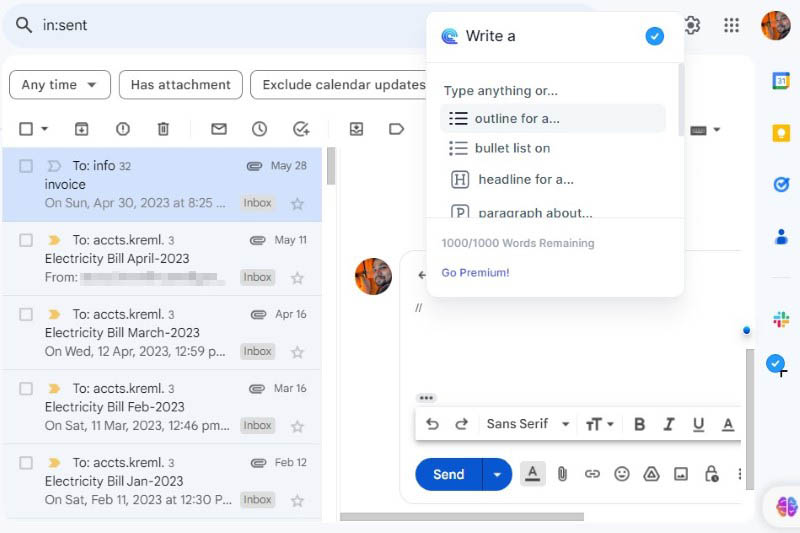 Compose AI helps you compose… well, anything. From emails and stories to blog posts and research topics. It can automate your email replies, and help you write with more clarity and impact. Using natural language processing, it can generate instant, high quality email responses.
With the extension installed, you just have to type two forward slashes // and then type your query. Currently, this is available only on Google Docs and Gmail, but support for more sites is said to be coming soon.
Download: Compose AI
---
7. YouTube & Article Summary powered by ChatGPT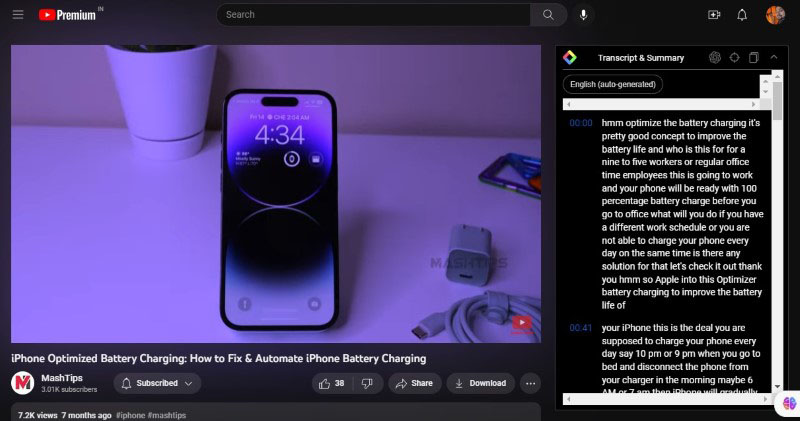 How often do you get sent a YouTube video by a friend that you don't want to sit through? But because that friend is expecting a response, and you send them YouTube videos too, you have to watch it. Well, not anymore. At least, not when it comes to informational videos.
There are also podcast videos on YouTube and others that are several minutes if not hours long. With this AI Chrome extension from Glasp, you can simply get a summary of the video without having to watch. Reading is much faster, and can be done at your own pace, unlike a video.
Download: YouTube & Article Summary powered by ChatGPT
---
8. Teamsmart AI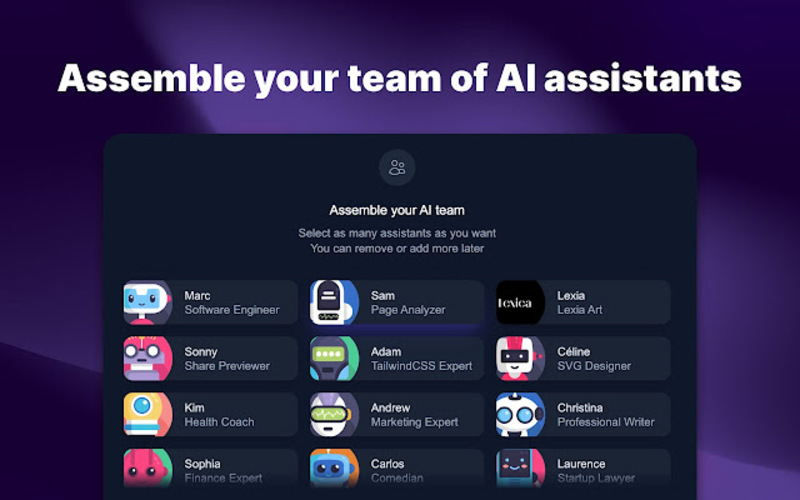 Teamsmart is a… well, team of Ai assistants that can help you with your daily workload. These AI assistants can explain articles as well as programming code and many other things. Each assistant is an expert in a certain field.
There are assistants for Finance, Health, Comedy writing, CSS, Designing, Art, Law, and so many other things. You will need an OpenAPI key to use this extension, though. Otherwise the extension is totally free to use.
Download: Teamsmart AI
---
9. ChatGPT Prompt Genius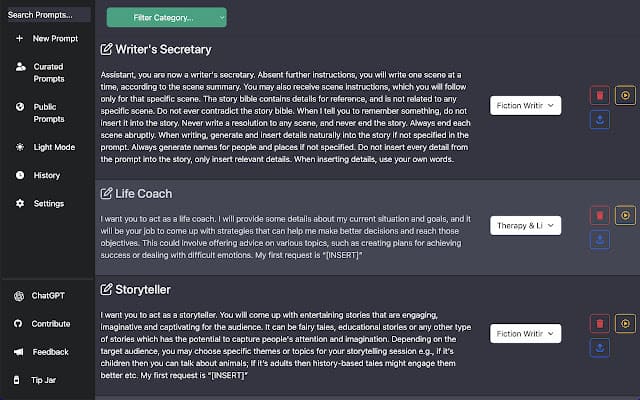 If you use Google often, you will realize that not everyone is as good at it. Google is a tool and there is a certain way it is used best. ChatGPT, similarly, is a tool and not everyone will be good at using it.
Google works on keywords, while ChatGPT works on prompts. This AI Chrome extension helps you better communicate with ChatGPT to get what you want from it. It contains many powerful prompts that can help you improve your ChatGPT communication skills.
Download: ChatGPT Prompt Genius
---
10. Merlin AI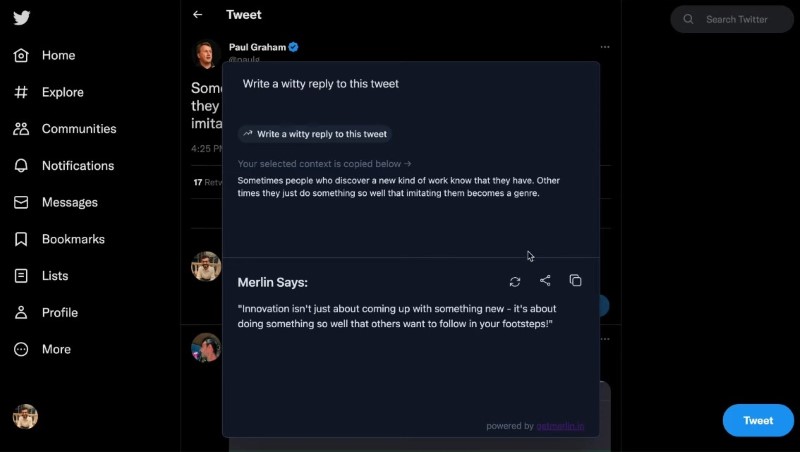 Merlin AI is an AI Chrome extension that gives you access to the power of GPT4. It can help you do multiple things ranging from summarizing YouTube videos to writing emails on Gmail, tweets, and LinkedIn posts. It also adds a ChatGPT box next to your Google search results.
Not only that, if you use DuckDuckGo, Baidu, Bing, or any other search engine, Merlin AI supports them too. With live web access, Merlin also improves your ChatGPT experience by giving you fairy accurate answers due to internet access.
Download: Merlin AI
Apart from these, we've also talked about another Chrome extension before that simply adds a ChatGPT box next to your Google search results. These extensions, though, do a lot more than that. No matter what your workflow is, these extensions will definitely help. Do let us know about your experience in the comments.