External GPS devices are using to log coordinates. You can use these external GPS antennas with Dashcams, iPads, Android Tablets. You can use this external GPS device as Vehicle GPS units to track the location with more accuracy. With this external GPS Antenna and Offline or Online Map, you can convert an iPad or Laptop to a standalone GPS device. These GPS sensors are coming with the USB cable or Bluetooth to communicate with the base unit. The external GPS receivers can help to extend the life of your smart device.
Here we present the best external GPS receivers that that can connect to wired or Bluetooth. Always look into detailed specifications to find the right GPS receiver that matches your devices.
Dual Electronics XGPS150A
The Dual Electronics XGPS150A Bluetooth GPS Receiver is a wide area augmentation system. The XGPS150A is a portable attachment device that you can place on the dashboard. This highly-rated system allows you to catch up with several satellites simultaneously. This Bluetooth GPS Receiver will provide you with reliable and more accurate coordinates. With a recharge time of 2.5 hours, it can continuously work for 8.5 hours.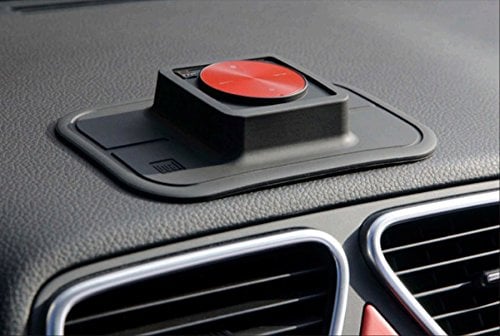 GPS standards are in limits of +/- 2.5m. Available in sleek black and deep white, XGPS can give you quick results via Bluetooth connections. XGPS150A also proves to be one of the best when it comes to altitude, can be used from a height of  59,000 ft.
The external receiver can work as an iPad GPS receiver and has access to thousands of applications that will help you in the long run. Dual Electronics Bluetooth GPS Receiver comes along with a car charger to recharge the internal battery.
Device Support: Android, iOS | Connectivity: Bluetooth | Battery Life: 8.5 hours | Buy from Amazon
Related: 4 Best Dash Cams with GPS to Record Car Speed & Location
Garmin GLO Portable GPS
The Garmin GLO GPS receivers is a Bluetooth GPS Receiver, known for quality products. They can connect simultaneously with multiple satellites, up to 24 satellites. Also, the connection rate is found out to be 20% faster than the generic connections.
GLO GPS Receiver has a rough battery life of 12 hours of use. The packaging can come with or without the vehicle power cable. The packaging without the cable has proven to be ten times faster than the mobile GPS receivers.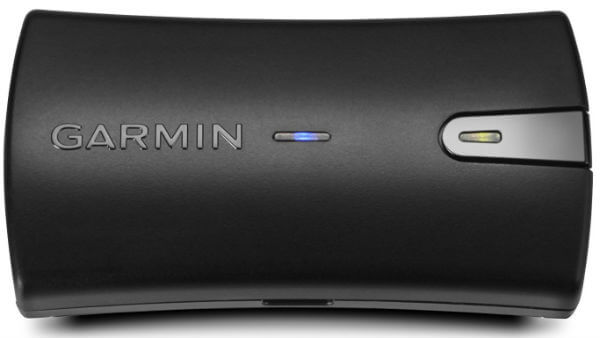 Via the Bluetooth technology, wireless connection to devices is made possible. The Bluetooth GPS Receiver will work perfectly with Android tablets, iPad, and iPhone.
This portable Bluetooth GPS Antenna is geared with optional friction. This friction pad helps not to slide away from the car dashboard, giving the self-protection. This also provides a direct view of the contact for the satellites for the ultimate data transmission. The device can charge in two ways. One is via the USB cable, and the other is an optional 12/24 volt cigarette lighter adapter.
Device Support: Android, iOS | Connectivity: USB/Bluetooth |  Battery Life: 12 hours | Buy from Amazon
Dual Electronics XGPS160 GPS Receiver
The compact size SkyPro is the attention-seeking feature of this portable GPS. XGPS160 shows the goodness of both GPS as well as GLONASS satellite reception. It can show at most 10 samples per second. This means that it can obtain multiple satellite receptions at a time.
The SkyPro product can be used at the highest altitude of  65,600 ft. XGPS160 can also be at its peak potential at a maximum speed of 1,150 mph. GPS standards are on limits of +/- 2.5m CEP. The device can be used as an iPad GPS receiver connected via Bluetooth to up to 5 devices at a time. No lag time is noticed during the connection of devices.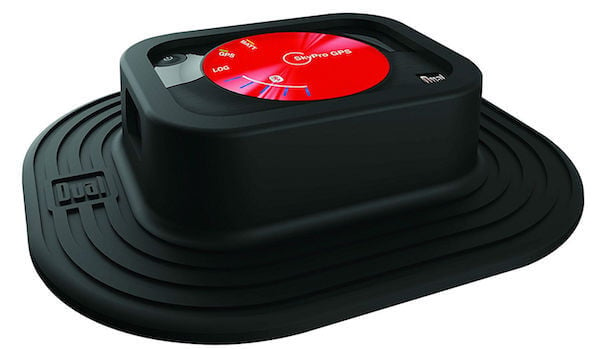 The Bluetooth GPS Receiver is a direct successor and a better transformation of SkyPro XGPS150. XGPS160 also has a highly sensitive WAAS GPS receiver, good to use as an iPad GPS receiver. SkyPro GPS Receiver comes with a one year warranty. With an ability to multi-task, the receiver can also run for multiple applications at a time, including social networks.
There are a few iOS-related apps that still do not work with SkyPro portable products. This includes Foreflight and FlyQ. The product is recharged using a 12-28 DC cigarette lighter adapter.
Device Support: Android, iOS | Connectivity: Bluetooth |  Battery Life: 10 hours | Buy from Amazon
Garmin 18x USB GPS Navigator
The External GPS sensor from Garmin designed to use with vehicles and electronic devices. The GPS sensor is small and highly accurate to use on moving vehicles. The WAAS enabled USB GPS sensor has 12 parallel channels. You can get the serial port or USB 2.0 version for this device. You can fix the unit on a vehicle with the attached magnetic base. The sensor unit is small 2.4 inches in diameter and weighs just ounces.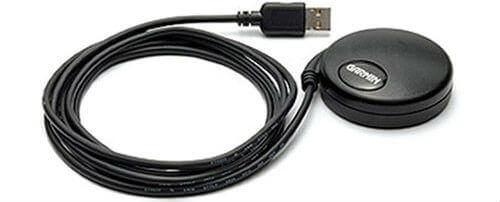 The GPS 18x cable can configure in three modes, A style USB, DB 9 pin serial with 12 Volt cigarette lighter adapter /PC, or bare wire /LVC. The PC and LVC can output data in NMEA 0183 data format. The configuration can save in non-volatile memory and have a built-in real-time clock. The USB 2.0 version is backward compatible with USB 1.1 hosts.
Device Support: Laptop, Garmin GPS | Connectivity: USB | Battery Life: NA | Buy from Amazon
GlobalSat BU-353-S4 USB GPS Receiver
GlobalStat USB GPS Receiver is an early bird product. This sleek black device has a classic fashioned built-in GPS antenna. This ensures that the GPS Receiver gives accurate coordinates of the required position.
This GlobalStat GPS device is highly sensitive and built with a low power consumption chipset. BU-353-S4 is an added advantage of this GPS receiver. The BU-353-S4 GPS Receiver has a rooftop magnet, which helps to hold the device firm in its position.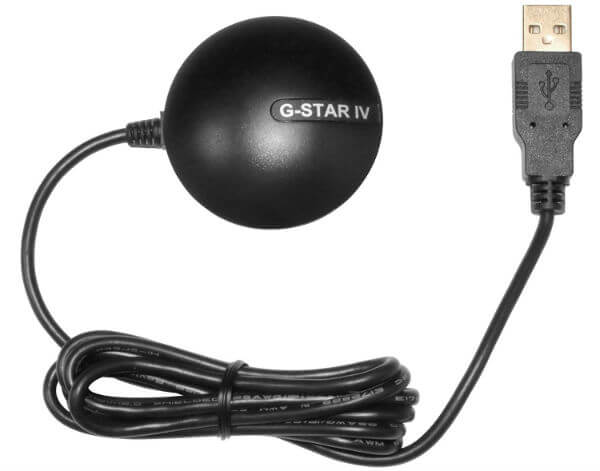 The product is equipped with SiRF CGEE (Client Generated Extended Ephemeris) technology. This technology helps the device to boot up within 15 seconds of switching it on. This product is available in deep black shade. With the WAAS/EGNOS support, it has a 48 channel all in view tracking criterion. With a SiRF GPS chipset, the device can detect three days in advance from satellite readings.
Device Support: Android, iOS | Connectivity: Bluetooth | Battery Life: N/A | Buy from Amazon
Bad Elf 2200 GPS Pro
Bad Elf 2200 is a Bluetooth enabled Pro GPS, which can connect up to five iOS devices simultaneously. The external device can work with most of the GPS apps. This GPS device has a built-in LCD screen to display the device status in addition to the iPhone App screen.
This external GPS device can display the location information, power level, trip data storage, and Bluetooth connectivity status. The portable GPS device can record up to 100 hours of trip data. You can save this trip data and share it if need.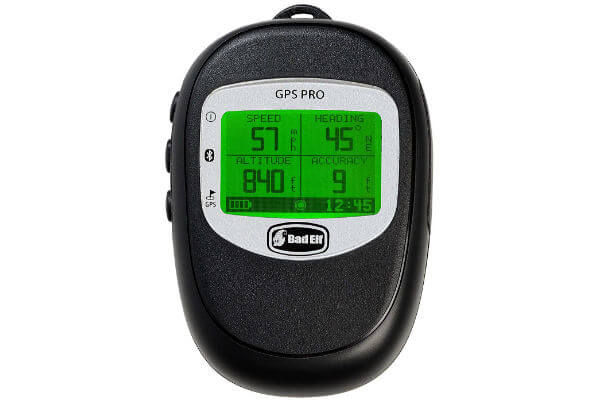 The built-in battery can support up to 16 hours of Bluetooth connectivity or up to 35 hours, just data logging. The portable GPS device is built to work outdoor with a rugged and splash-proof IPX4 enclosure that can use as an iPad GPS receiver. The pack includes 3FT Mini-USB cable for charging, a 12-24VDC vehicle USB charger in addition to the BE-GPS-2200 GPS Pro device.
Device Support: iOS | Connectivity: Bluetooth | Battery Life: 35 hours | Buy from Amazon
GlobalSat ND-105C Micro USB GPS Receiver
The micro USB version of GlobalStat GPS receiver is an all-rounder product. ND-105C has a MediaTek GPS Chipset, which proves to provide high tech performance.  The device has built-in GPS Antenna and backup battery.
The micro USB is one of the smallest receivers. The receiver requires an android application called "PL2303 GPSInfo" for its efficient functioning. The Android device must also have a "USB Host."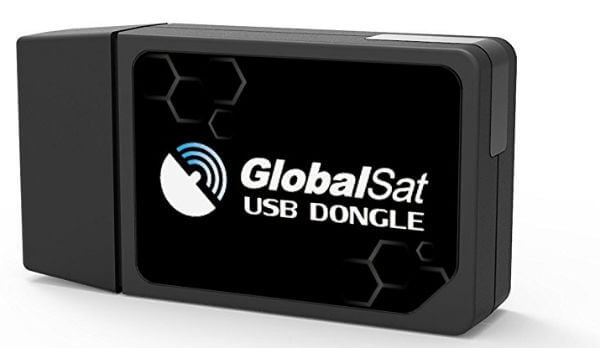 The USB GPS Receiver is known for its extremely high TTF. External GPS takes a minimal amount of time for a fast fix at a low signal level. The GlobalStat micro USB GPS receiver is also called an NMEA GPS receiver. This means that it is compatible with NMEA entwined technology.
With the compact size and portable design of GlobalSalt, it's easier to use for portable applications. It supports NMEA as well as SBAS. The GlobalSat receiver supports up to 210 PRN channels and includes 66 search and 22 tracking channels.
Device Support: Android, iOS, Linux | Connectivity: USB/Bluetooth | Battery Life: N/A | Buy from Amazon
Bad Elf GPS for Lightning Connector
Bad Elf is an external GPS that you can buy if you are looking for more accuracy and battery life for the phone. This portable GPS can plug directly into the lightning connector of an iPhone or iPad. Apple iPad doesn't have a built-in GPS. If you have an iPad, this GPS can be used as an iPad GPS receiver.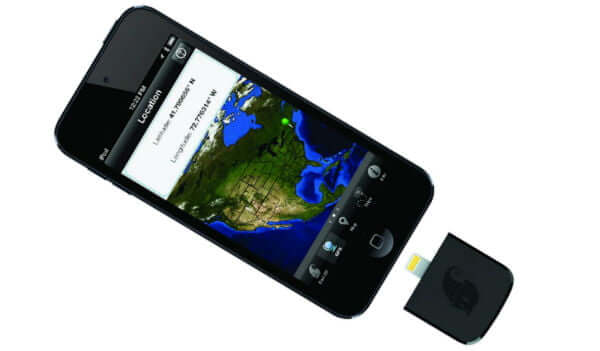 This Lightning Connector GPS can provide accuracy up to 2.5m (9 feet) up to 1000 MPH and 60,000 feet. The device is coming with a 3feet Micro-USB cable for charging your iOS device. The GPS built with 66 channel WAAS / SBAS / EGNOS / MSAS chipset.
Device Support: iOS | Connectivity: Lightning Port | Battery Life: N/A | Buy from Amazon
Qstarz BT-Q818 66-Channel Bluetooth GPS Receiver
The Qstarz has an undying ability to last long. The Qstarz GPS grabs attention with the key features like the long battery life and the sleek design. BT-Q818 has a 66 channel all in view tracking set up which leads to quick attainment and reacquisition.
The setting can be adjusted to 10 Hz high-speed mode or 1 Hz normal speed mode, depending on the use. If the power is used in low power consumption, the battery life can be extended to up to 42 hours. The Bluetooth GPS Receiver is considered to be wired and wireless at the same time. The model is built in a sleek black outer case with minimal buttons to provide the maximum advantage for the user interface.
QStarz adopts an MTK chipset at a high sensitivity of -158dBm. This 66 Channel GPS also shows a lower power consumption, which leads to longer battery life. This GPS supported the best features of both WAAS and EGNOS systems simultaneously. This BT-Q818 GPS Reciever also has a set up for smart power control for the long run.
Device Support: Android | Connectivity: USB/Bluetooth |  Battery Life: 32 hours | Buy from Amazon
GlobalSat BT-821 Bluetooth GPS Receiver
The sleek black product is made to maximize the output. The GlobalSat GPS receiver is made in such a way that its weight does not disturb the user interface. The size of the BT-821 is small, almost the same as the user's palm. This GPS receiver comes along with a Lithium-ion rechargeable battery. For the efficient working of the GlobalSat GPS receiver, it requires an Android application called "BT GPSInfo." This helps in the smooth flow of data.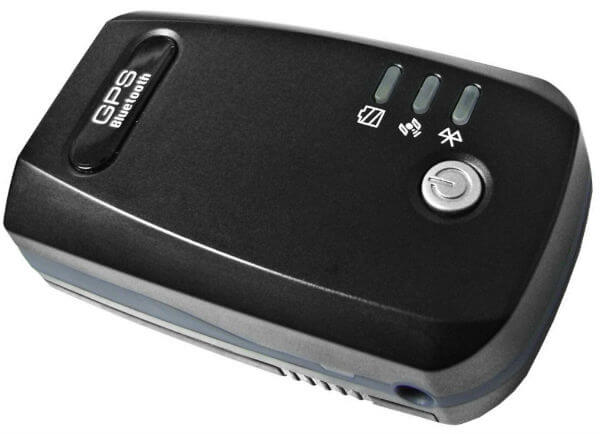 Like any other GlobalSat product, this receiver also has 210 PRN channels. In this, it includes 66 search channels and 22 tracking channels. The product has a 110VAC wall charger and the charger is sold separately. The BT-821 will slow down and automatically hibernates with ten minutes of inactivity. This helps to reduce power consumption.
Device Support: Android, Mac, Linux | Connectivity: USB/Bluetooth |  Battery Life: 23 hours | Buy from Amazon
These GPS devices listed here have wired or Bluetooth connectivity options. You can turn off your devices' internal GPS off to save battery while using this external GPS. Since these external devices are highly portable, you can place them in a convenient location on the vehicle to grab more accurate signals.
The accuracy of these external receivers is far more than the built-in GPS of smartphones. These GPS receivers are built to work in extreme weather conditions and offer more accuracy than built-in phone  GPS.