There are several applications on Android device using phone location with the help of internal Android GPS Sensor. In addition to this GPS Sensor, there are other sensors such as Proximity, Gyrometer, Accelerometer, etc, are running in Android phone background for different apps and process.
It is critical to run Android GPS and these sensors without any failure to work games, Map apps, and other Android apps as expected. For example, the GPS on Android is responsible for running several inbuilt applications such as Maps, Photos and other social networking applications like Facebook, Twitter, Google Plus, etc. If your Android GPS sensor is not functioning well, this may misguide your phone while running Map and other location-based apps.
There are a bunch of GPS Tester apps for Android available free to test Android Internal GPS Sensor. We pick the best GPS tester apps that can download free from Google Play Store.
GPS Status and Toolbox
GPS Status and Toolbox is one of the top Android GPS Test apps that help get a rapid GPS lock at any location. The pros of this free GPS map application are, this GPS test app is very compact and therefore does not occupy a lot of device's memory. In addition to this, GPS Status app incorporates several important features with respect to the GPS capabilities of Android device.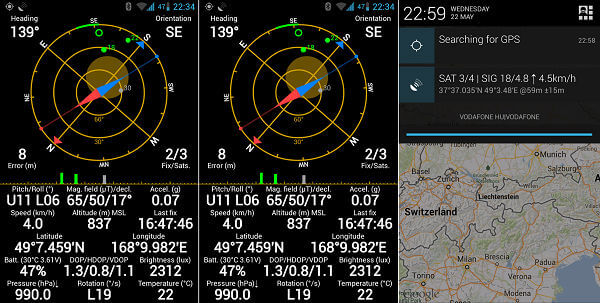 Some of the essential features of this GPS finder app include a status notification bar that shows the relevant data regarding the GPS accuracy right on the notification bar of the device. A RADAR that allows to save important locations and navigate the way back to them.
PlayStore Link: GPS Status and Toolbox
Related: Convert your Old Android Phone to a Home Security Camera
GPS Test
Much similar to the GPS Status and Toolbox this GPS tester Android app has some added features such as night mode and various themes on its home screen. This GPS tracker app helps to you get a quick GPS lock at any location. The GPS test is available for download from the Google Play store free.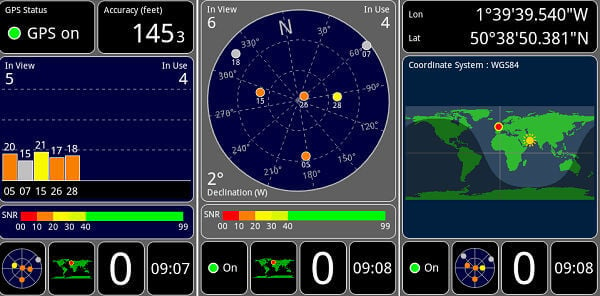 The best part about using this application is its easy access to organized screens over its home screen itself. There are five screens that one can access to know everything he/she needs to know about the GPS connection. These screens are placed conveniently right at the bottom of the home screen for the user to access.
PlayStore Link: GPS Test
GPS Locker
GPS locker is a free Android GPS finder and GPS test app which mainly focusses on the applications and games that primarily use the GPS map technology. Android GPS Locker ensures that the GPS signal lock is not lost to the device app when the device is idle or the screen is off.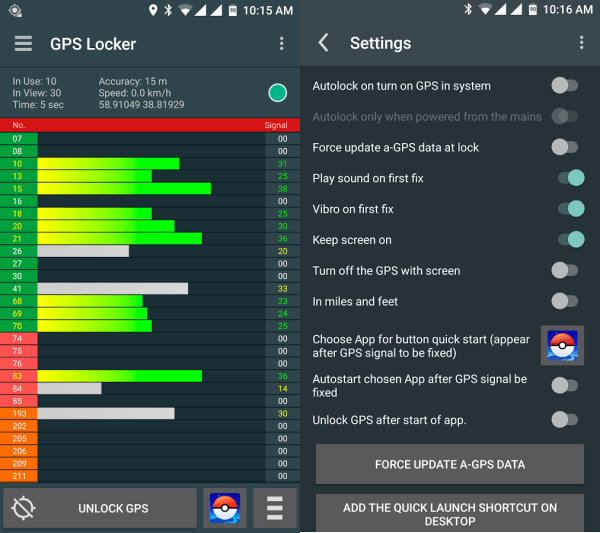 In the apps and games like the popular titles Pokemon Go, the GPS locker app for Android makes sure to improve the GPS signal that frequently loses. The key features like automatic launch when the system is up and keep the process running even when the device is locked makes this a perfect solution to fix GPS.
PlayStore Link: GPS Locker
GPS Status
We would call this GPS finder app for Android one of a kind as it is socially connected. Whether it is Facebook, Google+ or Twitter, you name it, and this application is attached to it. The free GPS Android app can share the magnetic compass details, that is your location details on any of the above mentioned social networking sites.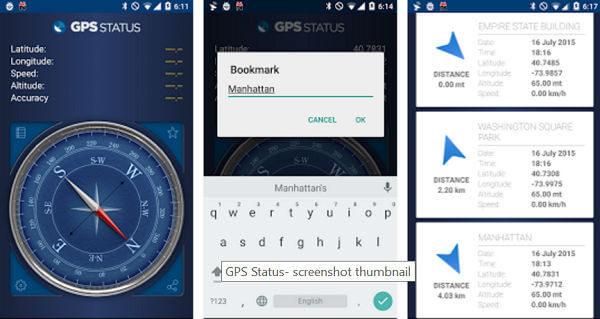 Another exciting feature of this app is the ability to save locations of parking spot where your car was last parked, for you to navigate the way back. Furthermore, the application can keep virtually any place, such as a suitable photo spot.
PlayStore Link: GPS Status
GPS Data
This Android GPS test application provides easy access to check the GPS signal quality to find a position where to get a quick lock on the GPS. It can not only can it test Android GPS signal strength but also diagnose any problem associated with it on a single quick. Hence this application is a speedy resolution to all your GPS needs.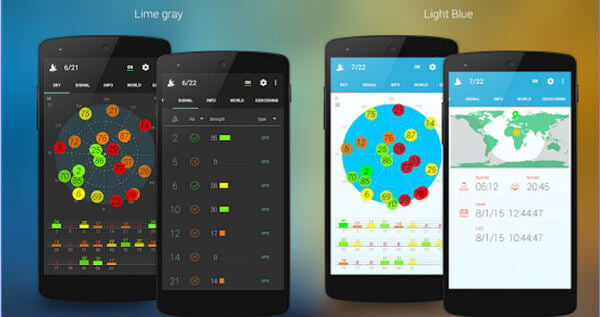 This app also comes with two basic color themes, black and blue, for you to use the app during sunlight hours and night efficiently without straining your eyes.
PlayStore Link: GPS Data
GPS Fix – GPS Data
GPS Fix is a very basic Android app with minimal features, but all the elements are optimized for a suitable location lock via the GPS on your device. Although this application does not have a lot of features, the ones that it has, are of utmost value and can give you all the basic information that may be required during travel, hence eradicating the unnecessary information.
Hence we would like to say that installing one of these applications on your smart Android device will solve any issue you may be faced with having a quick GPS lock. Also as mentioned some of these apps have a diagnostic feature that addresses any other GPS related problems.
PlayStore Link: GPS Fix – GPS Data
AndroiTS GPS Test Free
This best GPS test app for Android should be on the top of your list if you need an application with limited functions but a lag free and fast experience. Although the GPS map application performs the quick lock of GPS at your position almost with the same speed as the other applications, the navigation from screen to screen is much faster in this application.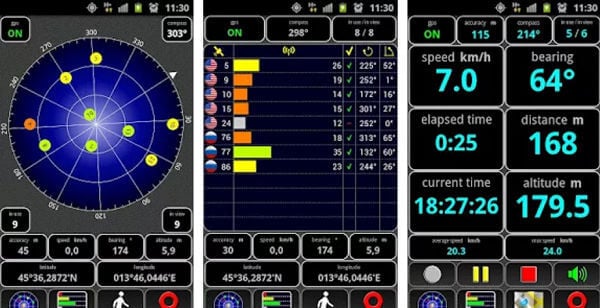 A full GPS package including all the necessary features are a part of this great deal, and all the unnecessary or complicated features are just deleted. This fact is what makes this application just perfect.
PlayStore Link: AndroiTS GPS Test Free
GPS Status Test and Fix
That's right. The title talks about the best feature of the app itself. The no advertisement feature on the application makes it different from other applications. We all know how ads on some of the free apps make the navigation through the screens make very tough.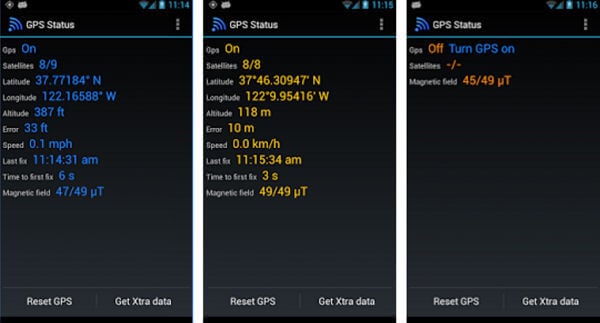 This GPS app for Android smartphone to has all the necessary features for a quick GPS lock at your position, but apart from this it also helps you reset the GPS state on any device making it a fast fix for almost any GPS related issue on a smartphone.
PlayStore Link: GPS Status Test and Fix – No Ads
Related: 7 Free Android Apps to Lock Photos and Videos from Intruders
These were the top applications which help you to test Android internal GPS and get a quick fix on the GPS. These Android GPS tester apps can display satellite information, location latitude, longitude, etc. and you can compare to make sure GPS showing right data on Android.